Date Published: May 17, 2017
Publisher: Tirgearr Publishing
Tucson, Arizona – Eighteen-year-old Matt Garrison is harboring two terrible secrets: his involvement in the drowning death of his 12-year-old cousin, and a night of drunken sex with his best friend's mother, Crystal, whom he finds dead the following morning. Guilt forces Matt to act on impulse and hide his involvement with Crystal.
Detective Winston Radhauser knows Matt is hiding something. But as the investigation progresses, Radhauser's attention is focused on Matt's father. Matt's world closes in when his dad is arrested for Crystal's murder and Travis breaks off their friendship. Despite his father's guilty plea, Matt knows his dad is innocent and only trying to protect his son. Devastated and bent on self-destruction, Matt heads for the lake where his cousin died—the only place he believes can truly free him. Are some secrets better left buried?
Redemption Lake is a novel of love and betrayal. It's about truth and lies, friendship and redemption, about assuming responsibility, and the risks a father and son will take to protect each other.
Interview
What is the hardest part of writing your books?
For me, the most difficult part of writing is balancing the writing with my life and family activities. When I'm involved in writing a novel, I tend to let everything else go and get myself totally immersed in the fictional dream. I forget about dinner and the laundry.
The most difficult part in the actual writing of the book for me is the synopsis. No kidding. I can write that 400-page manuscript, but when it comes time to write a one or two-page synopsis, I'm tearing my hair out and opening the wine bottle.
What songs are most played on your Ipod?
I'm not the type of writer who can write to music. If I have any music playing at all when I'm writing it has to be classical. I find words extremely distracting and will lose my train of thought. When I'm listening to music for the fun of it, I tend to like the oldies—hits from the sixties and seventies.
Do you have critique partners or beta readers?
I belong to a 12-member critique group that meets one weekend every month. We gather in Portland (which is a 4-hour drive for me) for about 12 hours on both Saturday and Sunday. Usually we each get two chapters critiqued. They are extraordinary writers with excellent critique and editorial skills. I feel very fortunate to be part of this group. We have writers from Vancouver, BC, Florida, San Francisco, Portland, Washington, and southern Oregon. Most of us were taught or mentored by James N. Frey (How To Write A Damn Good Novel) so we share a common background and vocabulary.
When I have an entire manuscript complete, I also ask several readers I trust (to tell me the truth and not be worried about my feeling) to read the manuscript. I usually ask them to mark places where they were bored or confused. If they were bored it means I need to increase the conflict or throw out the scene. If they are confused, I need to clarify. It's surprising how much it helps to have readers point out those two things.
What book are you reading now?
I'm an avid reader. I love literary books, mysteries and thrillers, and contemporary women's fiction. My current favorite contemporary writer is Jodi Picoult and I have read all of her novels. I enjoy the way she takes a controversial issue and examines it from all angles. My mentor for the past twenty years has been James N. Frey. He taught me how to tell a good story. I already knew how to weave words from my time in the University of Arizona's Creative Writing Program.


Right now I'm reading legal thrillers because I need to get into the head of a lawyer for the third and last of the Radhauser novels. One of the main characters is a young attorney representing a man accused of murdering a 19-month old child. Despite the evidence against him, she is convinced he is innocent.
How did you start your writing career?
I can't remember a time when I wasn't writing. Let's face it, writing is isolating and doesn't pay very well. I'm not sure many people would choose to write if they could avoid it or were of sane mind. When I was a little girl, my father won a Smith Corona portable typewriter in a poker game. He gave it me. It came with 45 rpm records guaranteed to have you typing. It was the beginning of my life as a writer. I taught myself how to type with the help of those records and started writing poems and stories. I went back to college after my children started school and got a degree in Creative Writing. I started submitting poems and short stories to magazines and I suppose that is when my "career" actually began.
My next book (the second in the Winston Radhauser series) will be released in the fall. I've completed the first round of edits and it is now at the publisher where my editor will review my changes and send me a revised version. It is a kidnapping story that takes place in Ashland, Oregon. Radhauser, who lost his first wife and their 13-year-old son in a drunk driver accident, remarries a woman he meets in my novel, Redemption Lake. They move to a small horse ranch in southern Oregon and have a four-year-old daughter when the book opens. Radhauser has a job as a detective in the Ashland Police Department.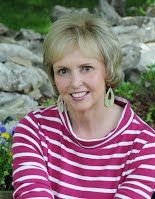 Susan Clayton-Goldner was born in New Castle, Delaware and grew up with four brothers along the banks of the Delaware River. She is a graduate of the University of Arizona's Creative Writing Program and has been writing most of her life. Her novels have been finalists for The Hemingway Award, the Heeken Foundation Fellowship, the Writers Foundation and the Publishing On-line Contest. Susan won the National Writers' Association Novel Award twice for her novels and her poetry was nominated for a Pushcart Prize.
Her work has appeared in numerous literary journals and anthologies including Animals as Teachers and Healers, published by Ballantine Books, Our Mothers/Ourselves, by the Greenwood Publishing Group, The Hawaii Pacific Review-Best of a Decade, and New Millennium Writings. A collection of her poems, A Question of Mortality was released in 2014 by Wellstone Press. Her novel, A Bend In The Willow, was published in January 2017. Redemption Lake, the first in a 3-book detective series, will be released May 17, 2017. Prior to writing full time, Susan worked as the Director of Corporate Relations for University Medical Center in Tucson, Arizona.
Susan shares a life in Grants Pass, Oregon with her husband, Andreas, her fictional characters, and more books than one person could count. In her spare time, Susan likes to make quilts and stained glass windows. She says it is a little bit like writing, telling stories with fabric and glass.