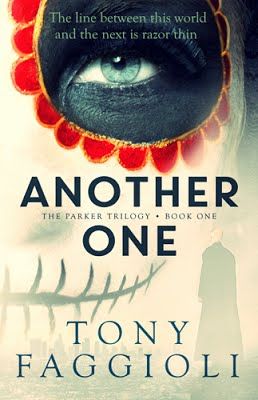 Date Published:
Nov 30th, 2017
Publisher: Atticus Creative, Inc.

Detective Evan Parker is being haunted by the past. After two tours in the Afghanistan War, he thought the horrors that he witnessed there were behind him. But the death of his partner has now opened a dark hole of memories that are threatening to swallow Parker alive. Desperate to maintain his grip, he focuses on the last unsolved case his partner left behind: the brutal murder of Hymie Villarosa.
Father Bernardino Soltera is being destroyed by the present. After ministering to the gang ridden streets of East L.A. for over twenty years, he's unable to see past the pain and suffering that drugs and violence have wreaked on his neighborhood; he's ready to give up. But when a young girl confesses that she's pregnant and her boyfriend will hurt her if she doesn't get an abortion? Father Soltera decides to make one more stand.
Hector Villarosa is being mocked by the future. After being released from jail he discovers the love of his life is with another man. As the leader of his gang, losing face could mean losing his life, and the fact that detectives are now asking questions about the death of Hector's cousin, Hymie, isn't helping. But Hector's bigger problem is the demon that has followed him out of jail and on to the mean streets of East L.A.
Three men, one neighborhood. All about to discover that the veil between this world and the next is razor thin.
Interview
What is the hardest part of writing your books?
Making sure that I set things up properly first. Mainly, for me, this means the timeline of the story. I do outline my books as well, but rather loosely. Because I find that a very strict outline totally kills my creative flow.


What songs are most played on your Ipod?
I love to write to music. As a result, I use songs to journey me through a novel from beginning to end. As a result, I have Public Spotify Playlists for The Fasano Trilogy, The Snow Globe and The Parker Trilogy, so readers can share the experience with me.
Do you have critique partners or beta readers?
Both. For fifteen years now, I've been a member of a Novel Writer's Group here in Los Angeles. We're a tight-knit group, but lovingly ruthless when it comes to the written word. I also have a Beta Reader's Group called Team One, with folks from the US, Canada, the UK and Australia that has become a very cool, little group!
What book are you reading now?
Secrets in the Dark, A Life in Sermons by Frederick Buechner
How did you start your writing career?
Well. I wrote from 5th Grade and all the way through high school for the school literary magazine. Then? I decided to "get practical" and gave up writing shortly after starting college. Fifteen years later and absolutely miserable with the "grind-it-out" corporate life, I decided to take a creative writing course at the local community college and the rest is history. I had forgotten how much utter joy that writing brought to my life and I am now committed to making a career out of it.
After the book you're featuring today (Another One, Book 1 of The Parker Trilogy) comes One Way or Another (Book 2).
In it, all the issues introduced in Another One (Parker's PTSD from the war that has him on the brink, Father Soltera's forbidden love and Hector Villarosa's haunting demons) are fleshed out even further. Except this time, it's amidst and swiftly unfolding nightmare of crime and thrills.
About the Author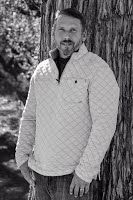 Tony Faggioli was born in Pittsburgh, Pennsylvania, and raised in Los Angeles, California. He graduated from the University of Southern California, where he majored in Public Administration and interned in Washington, D.C. at The White House. After college, he transitioned to corporate America before deciding to start his own business. One day, he realized that nothing brought him anywhere near the amount of joy as the writing he did from grade school through high school. So, at age 35, he decided to rekindle his passion. Since then he's written five novels (listed below) and begun his sixth. He's a happily married father of two kids, two dogs and a pretty awesome goldfish.