BOOK # 4 in the JAKE CALDWELL SERIES
Publisher: Lakewater Press
Published Date: October 1, 2019
A vengeful drug lord. A vicious biker gang. A beautiful victim of a trafficking ring.
Nearly two years ago, former mafia leg-breaker Jake Caldwell had ruthless drug king Shane Langston staring down the wrong end of a pistol. Instead of pulling the trigger, Jake let the law handle it. Now Langston's escaped from prison and is hell bent on killing the men who put him there—including their families.
As the body count rises, Jake and his best friend Sheriff "Bear" Parley follow the bloody clues and realize it's not just Shane they need to stop. Jake will do whatever he can to protect the people he loves.
The fourth instalment of the award-winning Jake Caldwell series will have you biting your nails and praying you never have to make the trip to Asylum Road.
What is the hardest part of writing your books?
The editing process is the most grueling for me. I tend to edit a bit as I write and do some revisions each writing session, but it's not until I have a finished draft that I start going through it in detail. I have a checklist of over a hundred words that I search for which includes passive voice, adverbs and curse words. I look for overuse and repetition. Fixing all that takes weeks and is taxing on the brain!


What songs are most played on your Ipod?
I have an Ipod Nano that I use for running, but most of my songs are played via Spotify. I have quite a wide variety, but some of the most played are:
Blackbird by Alter Bridge

When It Rains It Pours by Luke Combs

Wasted Time by The Eagles

The Analog Kid by Rush

I Like It Heavy by Halestorm

She Used to Be Mine by Sara Bareilles
Do you have critique partners or beta readers?
I have a couple of folks who are big fans of the Jake Caldwell series who I send the first semi-polished final draft to for their feedback. I don't send off individual chapters or sections because to me that's like showing a two-minute clip of a feature film and asking someone what they think of the entire flick. I ask for feedback on what they liked, what they loved, what made them laugh out loud (both because it was good and because it was a stupid line) and what they didn't like.
What book are you reading now?
I just finished A Killing Secret by fellow Kansas City writer Robert E. Dunn who has a series about a female detective in the Ozarks who I like so much that I pulled her into The Asylum (with Robert's permission, of course). Next up is The Institution by Stephen King.
How did you start your writing career?
With a mediocre detective/serial killer novel I wrote in my twenties after reading a really piss poor book by a New York Times Bestselling author who shall remain nameless. I thought "I could do better than this!" Turns out that I couldn't at the time. After failing to get an agent for that initial novel, I wrote the start of a number of books over the next fifteen years but couldn't get anything to stick until I wrote a coming of age love story called Jack & Diane that I ended up self-publishing. It's a great story told from Jack's perspective and I sold the option for it last year. Fingers crossed! If you grew up in the 80's and want a little blast from the past, you should check it out.
It wasn't until I wrote Poor Boy Road and entered the Twitter writing contest Nestpitch that I got noticed and signed by Lakewater Press. I made the finals of the contest but didn't win. However, I was fortunate enough to get picked up by Lakewater for a book deal which was incredibly exciting.
Asylum Road is book 4 in the Jake Caldwell series and picks up directly where Blackbird Road ended with Jake finding out the psycho drug lord he faced in Poor Boy Road has escaped from prison. Jake and his county sheriff best friend Bear jump into action because they know Shane Langston is coming for them and their families. Readers will get wrapped up an action-packed adventure with Jake and Bear battling a biker gang called the Blood Devils, drugs, guns, murder and sex trafficking. This might be my favorite book of the series so far and am anxious to get it out into the world.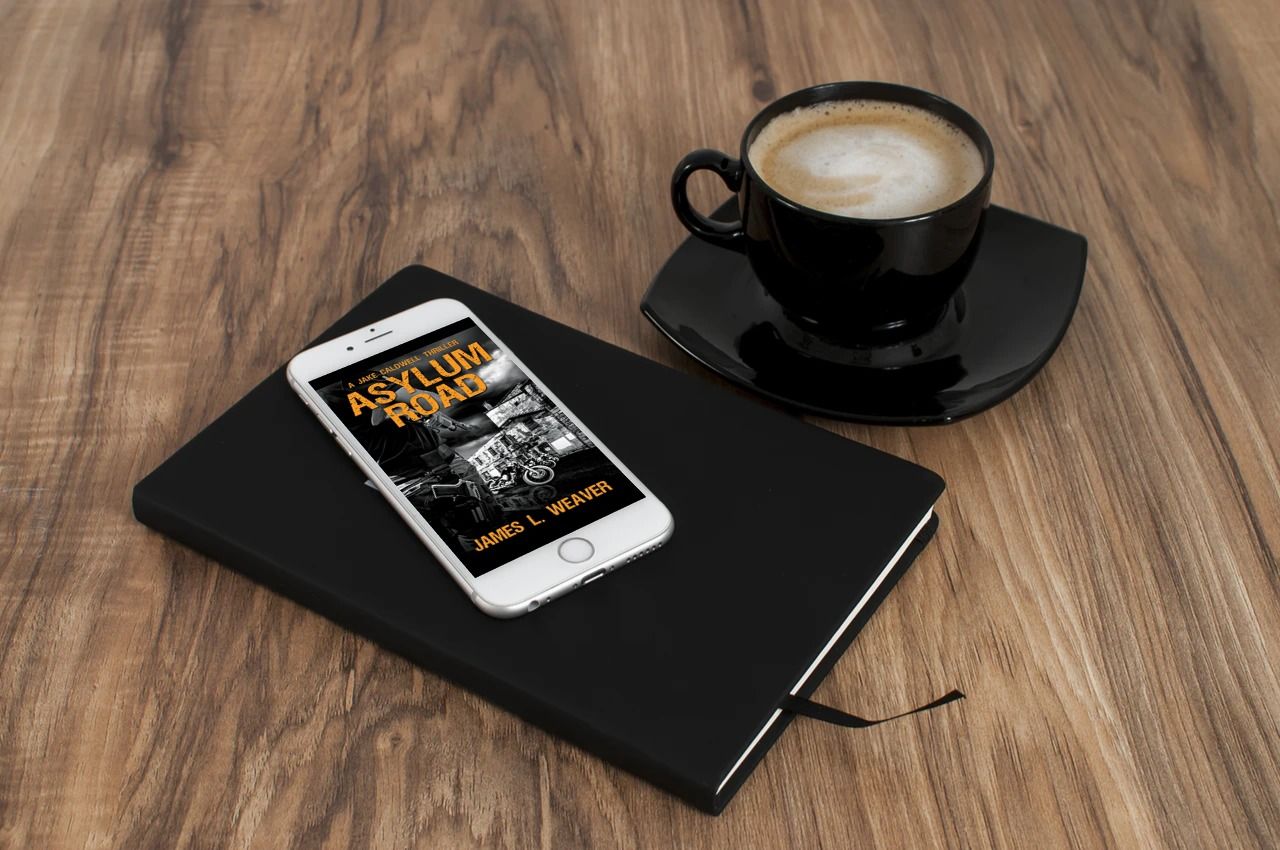 About the Author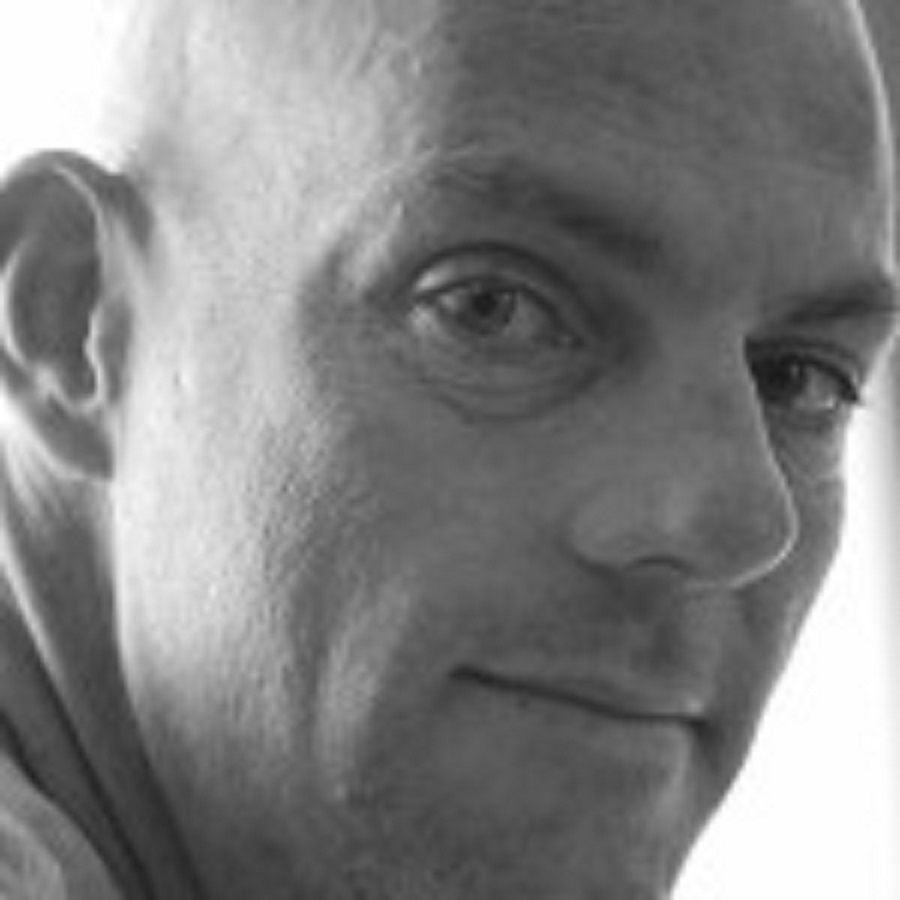 James L Weaver is the Kansas City author of the Jake Caldwell series, featuring:
· Poor Boy Road (Jake Caldwell Book #1) – IAN Thriller of the Year finalist,
· Ares Road (Jake Caldwell Book #2) – New Apple Official Selection for Thrillers and IAN Thriller of the Year finalist
· Blackbird Road (Jake Caldwell Book #3) – Solo Medalist Winner for the New Apple Book Awards Suspense/Thriller category.
James makes his home in Olathe, Kansas with his wife and two children. His previous publishing credits include a six-part story called "The Nuts" and his 5-star rated debut novel Jack & Diane, which is available on Amazon.com and has been optioned for film.
You can follow him on Twitter @jlweaverbooks or visit his website at jameslweaver.net