Book 3 of Faith, Family, Frenzy! series
Commercial Women's Fiction
Date Published:
February 1, 2019
Life in rural small town can dull the senses. A trio of gal pals—mired in middle age, Middle America, and other people's problems—long to escape.
When Bonnie wins the Boffo Lotto, her circle of friends urge her to lawyer up, invest, and sequester herself.
But secrets are inconceivable in small towns, so Bonnie and Carl invite close friends to witness their Vegas wedding and honeymoon in Hawaii with endless vagabond beyond. The sky's the limit!
The allure of travel is fun for a while—hilarious, in fact. But when the husbands are jailed, wanderlust is no longer a romp and things get complicated when you're halfway 'round the world, untethered from all you know and love.
Life has its consequences… and there's no place like home.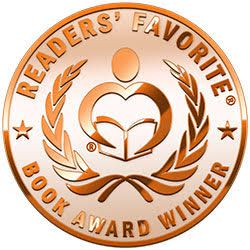 INTERVIEW
PJ Colando, author of The Winner's Circle
What is the hardest part of writing your books?
I was trained to begin with a logline, a movie industry term, which is 1-2 sentences (25-35 words) that become the 'container' of the story. This is vital because, as a 'white pager' who doesn't pre-plot by design, I constrain my tendency to digress... yet I digress. Ha!
What songs are most played on your Ipod?
Would you believe... a shuffle mix of the Beatles, Springsteen, Fleetwood Mac, and Taylor Swift. All are good storytellers.
Do you have critique partners or beta readers?
I have bushels of both, writers supporting writers in densely-populated So Cal. My husband is Beta One and he is the best!
What book are you reading now?
The Murder List
by Hank Phillippi Ryan. She and I lived in adjoining Indiana towns pre our encore careers of writing. Hoosiers are loyal.
How did you start your writing career?
My husband and I saved to become early retirees, so that we could travel while we could still bound. I made a list of other pursuits I'd abandoned to pursue a career in speech-language pathology.... my husband is glad that I chose writing rather than French Horn because my hobby is quiet and doesn't interfere with his pastime: watching college football and basketball, as well as open-wheel auto racing on his big screen/
"Moments after early release from prison, Amy wins a mega-million-dollar lottery. She is friendless and homeless with unsteady self-esteem. Will she utilize the money to exact revenge on the man who set her up or pursue sweet self-redemption?
About the Author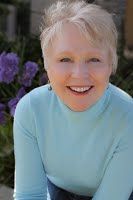 PJ Colando was born and raised in the Midwest, yet aspired for adventure elsewhere, following her parents' model. She lives in southern California with her family, hobbies, and pets.
PJ writes comedy and satire with a literary bent. She is the author of three previous novels, with short stories, personal essays, and articles published in journals, magazines, and anthologies. Follow her on her blog on her website: pjcolando.com