Date Published: 3/26/21
Publisher: Acorn Publishing
Following a global pandemic, which has either killed or weakened most of the male population, women now dominate all aspects of life.
Dr. Morgan Digby, married to a man rendered bedbound from his bout with manflu a decade prior, is working tirelessly on a vaccine, yet obstacles keep springing up in her path.
When she meets a handsome neighbor who has never been exposed to the deadly virus, things become…complicated. There's something between them, but he can't leave his home.
Morgan's struggle to remain faithful to her ailing husband isn't her only battle. Someone has been one step ahead of her, countering her every move. Will she find a vaccine before it's too late to protect those she loves?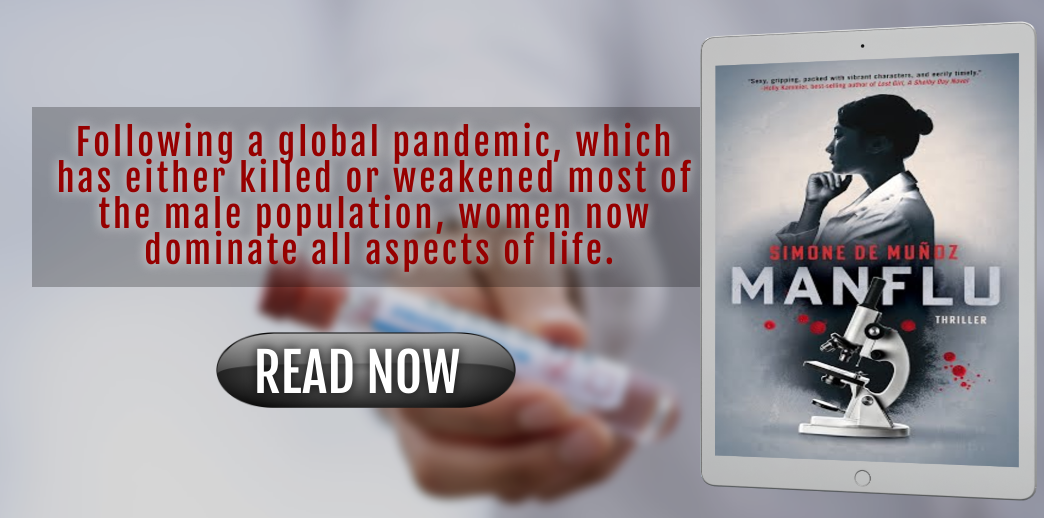 What is the hardest part of writing your books?
The hardest part of writing is finding the time and emotional energy to get the writing done. I have a full-time job as a data analyst at a nonprofit, which has been incredibly stressful at times over the past year since the pandemic has increased the demand for our services. I'm also married with two young kids who are distance learning and I often have to interrupt what I'm doing to make sure someone is on his Zoom when he's supposed to be.


What songs are most played on your Ipod?
I rarely listen to music. When I'm writing, I play rain sounds for white noise to block out whatever is happening in my house. Otherwise, I'm usually listening to a podcast. My favorites are #AmWriting, Mom and Dad are Fighting, By the Book, and Best of Both Worlds. A recent career highlight was being interviewed on the Best of Both Worlds podcast.
Do you have critique partners or beta readers?
Yes, I have a fantastic writing buddy, Shira Lee. We're writing nerds, so our idea of a fun time is getting together over FaceTime, each responding to a writing prompt, and then sharing our work. She was enormously helpful with Manflu – she edited many drafts multiple times out of the kindness of her heart and provided so many useful suggestions. She's working on her first book now and I can't wait to read it.
What book are you reading now?
Like many people, I have been reading about racism to improve my understanding and be a better ally. My current read is You'll Never Believe What Happened to Lacey by Amber Ruffin and Lacey Lamar. The book describes real-life racist incidents that have happened to Lacey from her sister Amber's perspective. The stories are both funny and heartbreaking and really important for everyone in the United States to read.
How did you start your writing career?
As a child, I was a voracious reader. I was the kid who checked out the maximum number of library books each week and read them all. The idea of writing a novel lurked somewhere in the back of my mind since then. Though writing and communication skills have been important in my professional career, I didn't start writing creatively until after the 2016 presidential election. Writing served as a safe outlet for the shock and rage I felt. If women couldn't come out on top in real life, they could in my fiction. Maybe other women could read my work and feel the possibility of power, even if just for a moment.
Tell us about your next release.
I'm not sure what's next after Manflu. I've been playing around with short stories, and during the pandemic, I wrote a number of essays about my experiences as an essential worker, motherhood, body image, and other topics. I really enjoy shorter form writing and am excited to explore it further, especially as a break from writing a full-length novel. Recently, I have had essays published on the Sammiches and Psych Meds and Blunt Moms websites.
About the Author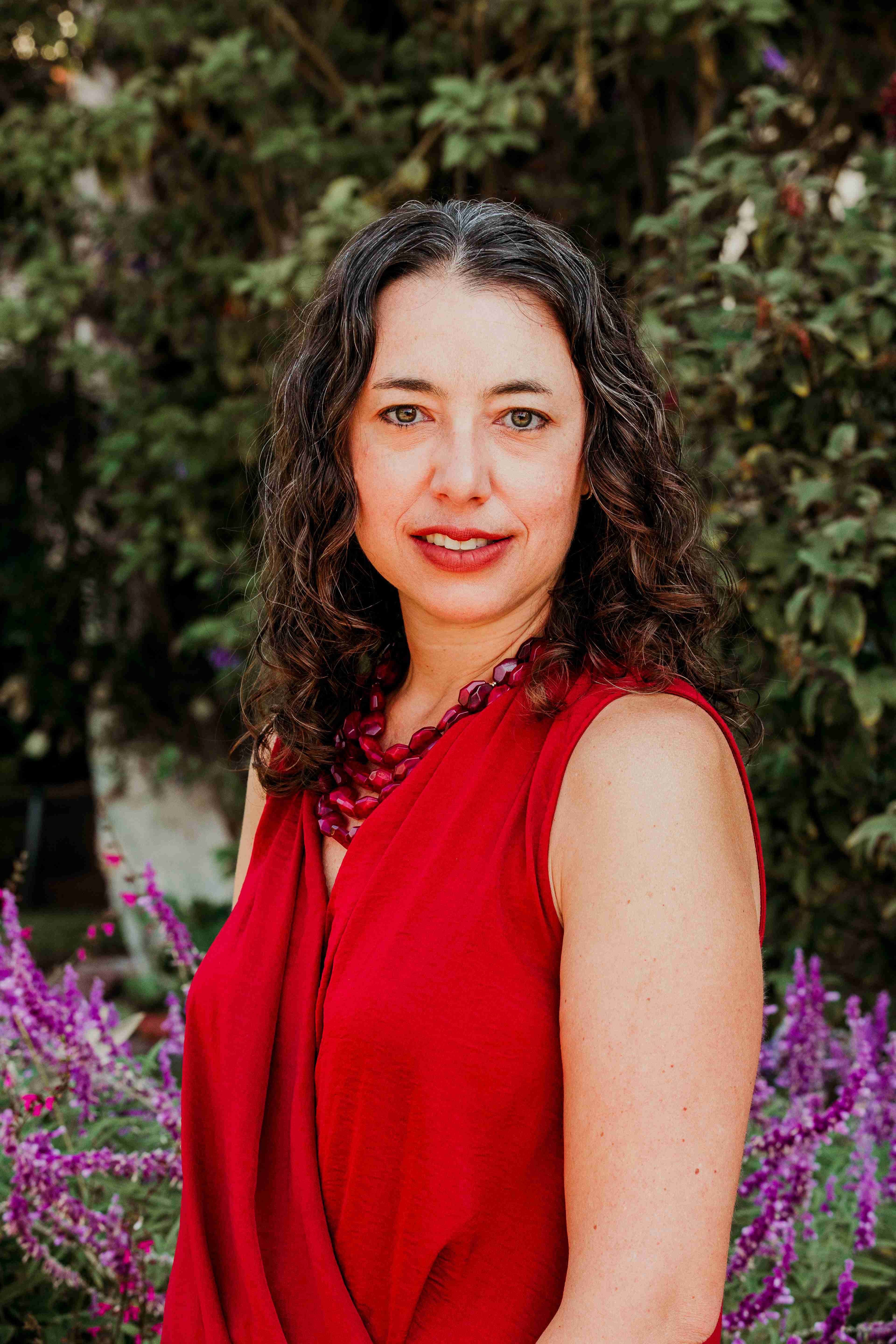 Simone de Muñoz writes dystopian, or perhaps utopian, fiction, depending on your perspective, where women drive the story and sometimes even run the world. She holds a master's degree in public policy from UC Berkeley and a bachelor's degree in economics from MIT, which she uses in her day job as a data analyst at a nonprofit. Based in Silicon Valley, she lives with her patient husband, their two young sons, and a grumpy dog named Fish. Manflu is her debut novel.
Contact Links
Purchase Links
a Rafflecopter giveaway