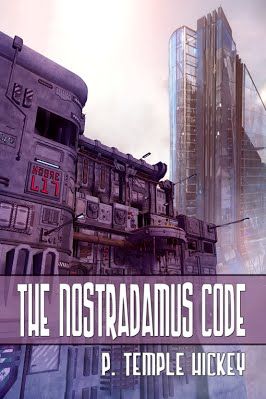 Publisher: Double Dragon Publishing
On a settlement planet far into the future the worldwide economic crash has turned New Stockton into a city broken by political corruption and pervasive organized crime. Scotland Murrow's journalist father has gone missing while investigating a twelve year old murder case. The victim was found with an encrypted file, known as the Nostradamus Code, imbedded in his thumbnail leading Scotland to believe that the file contains the secret to his father's fate. Aided by his reformed junkie friend and a journalist who may have her own secret agenda Scotland scours the city's seedy underbelly, traverses the unchartered outlands and breaches a fortified Citadel as he peels away layer upon layer of the Nostradamus Code to confront his biggest fears and uncover a plot to bring down the most powerful man on the planet.
Review
The first thing that I look for when reading a new author and learning about the world they created is for them to be able to make the world come to life for me. This is something that Patrick T. Hickey really managed to do with The Nostradamus Code. He manages to give great imagery and descriptions to bring the novel to life for his reader.

I think that the plot and pacing were also very well done. I enjoyed the characters and the flow of the novel. Nothing felt forced and I was fond of the twists and surprises that helped the novel not be predictable.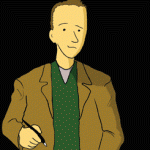 Patrick Temple Hickey has written for TV shows on BBC and Ireland's RTE. He contributes editorial and single panel cartoons to various newspapers and magazines all over the world and has graphic stories published in independent anthologies such as Slambang, The Shiznit and Don't Touch Me. His first YA SCi FI novel, The Nostradamus Code, was published with Double Dragon Publishing in July 2017.