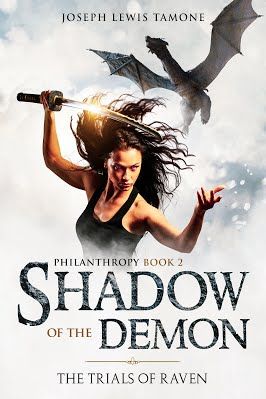 Date Published: 11/14/2019


The exciting sequel to Fusion World.
A world on the brink. A team divided.
It's been months since Vai and Edam disappeared through the portal created by the destruction of the Fusion World machine. Unfortunately the machine contained the last known Dark Orb, the critical component to interdimensional travel. Luckily, a prototype is found in the vault of its creator, Dr. Charles Vindia. Vint SawWood, Vindia's protégé, is pressed into service and can reactivate the device. But it is decades old and may only work once. There is no way to know.
Undaunted, Sajaeler and Raven lead a mission to find and rescue their missing teammates. What they discover is a world in the midst of a civil war. A shapeshifter has rallied an army of disaffected citizens to his cause and will stop at nothing until he subjugates the planet. To make matters worse, Raven becomes gravely ill. Coming to this world of mythical foes and allies has triggered something within. She must face her past in order to survive.
With the war boiling over, the team at odds, and Raven on death's door, can Vai, Edam, Sajaeler and a new band of friends save the world and each other?
Interview
What is the hardest part of writing your books?
Finding enough time to sit down and wright is the hardest part. I have a day job that I work, and I have to schedule myself time throughout every week to sit down and write. If I didn't have that day job, writing would be a cake walk. I have close to a dozen novels planned out chapter by chapter, so sitting down and penning them out isn't really an issue, because the ideas are already summarized and written down in my notes. I just need the time.
What songs are most played on your Ipod?
Free Bird by Lynyard Skynard is up there. So is American Pie by Don McLean, Hotel California by The Eagles. Anything by Led Zeppelin, Creedence Clearwater Revival, or George Harrison.
Do you have critique partners or beta readers?
Kind of. I suppose the crew that I work with at Chandra Press act as beta readers as well. They've given me plenty of feedback about my work before it's released. About what works and what doesn't work.
What book are you reading now?
I've been rereading The Odyssey. I'm big into stories within stories. I think it adds a lot of intrigue to the narrative. The Odyssey finishes an incomplete work. Everybody remembers the Trojan horse, the death of Achilles, and the sacking of Troy, but what nobody seems to know is that none of that was actually in the Iliad. The Iliad ends with the death of Hector. The sequel picks up 10 years later, with the war already over, and no explanation. Then throughout the Odyssey, you get the conclusion to the Iliad. You have the Trojan horse, the death of Achilles, and the sacking of Troy. It's a perfect story, and one that I like to reread every few years.
How did you start your writing career?
I had one finished book in 2018 which I decided to self-publish on Amazon. The thing is, I didn't have any money to advertise it, so I sold about 14 copies, most of which to my mom, and that's about it. I then decided that if I wanted to advance my career, I'd need a publishing agent. I looked, sent in work to various agents who I felt would be interested, but never heard anything back. Then I found a startup company called Chandra Press while browsing for options on publishing online. They were holding open submissions for manuscripts from writers without publishing agents. I felt like that was my opportunity, so I took the risk and sent in a manuscript. I didn't expect anything from it, but a few weeks later, I was contacted by Erik Evans, the CEO of Chandra Press, who read my manuscript, loved it, and wanted to publish it.
My next release is titled Shadow of the Demon. It's a sequel to my first book, Fusion World, published last year, and picks up where the story left off. Vai and Edam of Philanthropy are missing on a parallel world, and the rest of the group forges a plan to bring them home. The plan is helmed in the field by Sajaelar and Siren, along with a scientist, Vint SawWood, who is able to create a portal key between the two worlds. But when they get to this new world, they find it engulfed in a civil war of bandits versus outlaws, and our heroes are thrown smack dab in the middle of it.
About the Author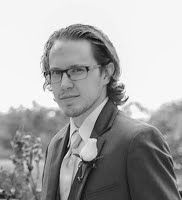 Joseph Lewis Tamone lives in Wilmington, Delaware. Despite getting a degree in Environmental Engineering, Joseph has always found an escape in his quirky imagination that lent its way to his passion for writing. Joseph is an avid animal lover and history buff. When he is not writing, he enjoys escaping into the world of video games, nature, and most importantly, reading and researching. He lives in Delaware with his lovely wife, Erica, and their house full of animals.
a Rafflecopter giveaway