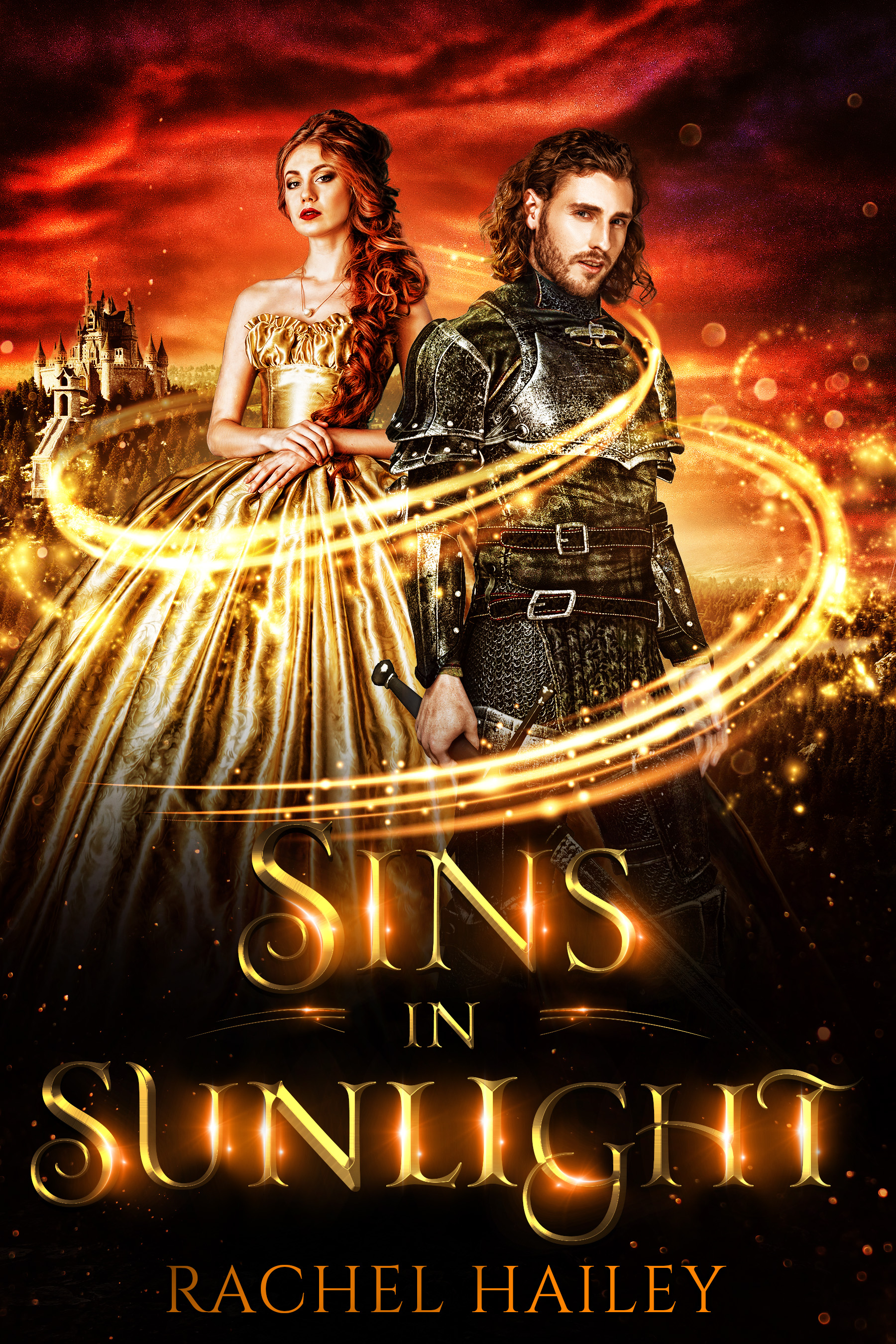 Of Courts and Desire, Book 2
Dark Paranormal Romance
Date Published: January 18, 2021
Publisher: FyreSyde Publishing
The Sunfire Queen, Sierra, has waited for her chance to rule, thinking life would be better with her mother dead. She was wrong. The Court of Light is in Shambles. Her people are terrified and despise her. She has no friends, no love, and no hope. When a new war hovers on the horizon, Sierra must find the lost beastkyn Mikhail or her court will perish, and she'll lose her shot at redemption.
Quick to grin and quicker to kill, Mikhail has made his share of mistakes–being imprisoned has given him time to ponder each poor decision. But when Sierra frees him, he earns the opportunity to make some more. She's gorgeous and despite her fiery nature, as cold as the snow-capped mountains of Russia. He can't wait to see how fast he can make her melt.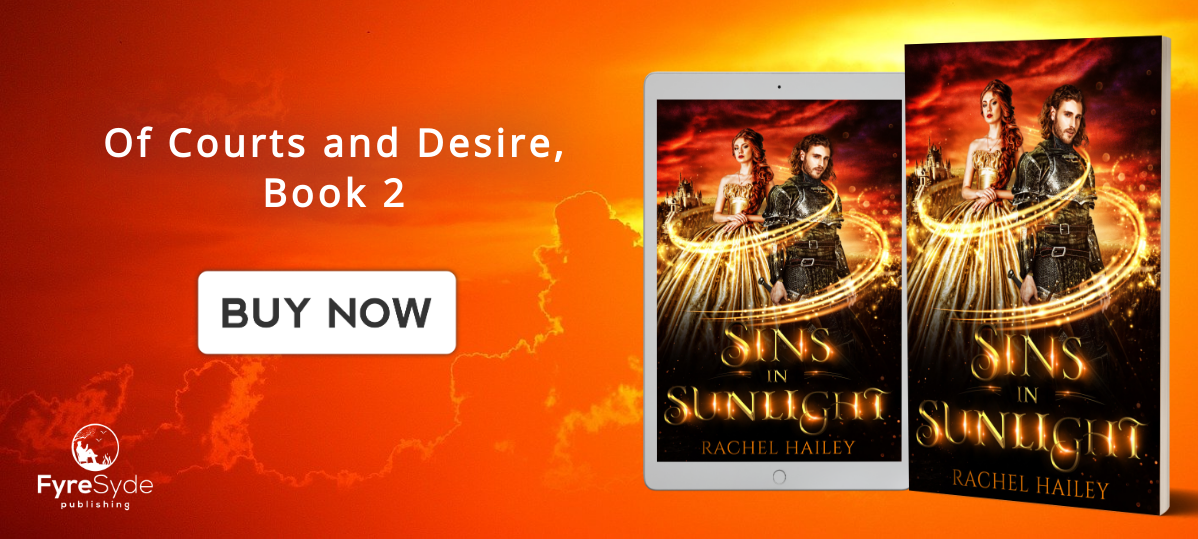 Interview
What is the hardest part of writing your books?
Time. There just aren't enough hours! Why do humans have to sleep? It's so unproductive. Other than that, maintaining balance. I have a tendency to get too involved in my character's heads, which can be great, but it means I have a lot more work to do in editing as I have to determine what is important information and what needs to be cut.
What songs are most played on your Ipod?
The first thing I do before I start working on a story is create a playlist. I feel like I haven't been doing anything but writing or editing the last few months, so those playlists have been constantly banging in my ears. There's lots of Icon for Hire and Post Malone. You can check out my spotify for my WIP soundtrack Spotify – Bonds of Darkness
Do you have critique partners or beta readers?
Definitely. I couldn't do this without my team. They are so amazing and keep me grounded and the story flowing.
What book are you reading now?
I have been obsessing over Nalini Singh's Psy-Changling series. This is the first time I have ever read through the whole thing, and it's just so fun. I can't believe I never picked this one up sooner.
How did you start your writing career?
I grew up performing, writing monologues and plays. At some point my priorities shifted. Now, writing is a way for me to perform on paper.
Tell us about your next release.
Sins in Sunlight may not have ended on a cliff-hanger, but there's still a lot left to tell about the courts in Savannah, GA.
The next book in the series, Bonds of Darkness, centers The Court of Dreaming Hearts. The "witches" of the kyn universe.
Candace hates demonkyn. She goes out of her way to stay off their radar, choosing to live in poverty rather than draw their attention. But when a genetic test reveals her hidden legacy, she is thrown into their world and into The Court of Dreaming Hearts. If she wants to keep breathing she will have to learn to trust Valen, a witch with a sordid past and unbelievably beautiful blue eyes.
The last thing Valen wants is a novitiate, but when the Queen orders, you obey. He's the only one who can help the reluctant dreamkyn stay alive and find her place in their world. When their court is attacked and his past mistakes are exposed, his entire species is placed in jeopardy. He'll have to choose his survival or hers.
About The Author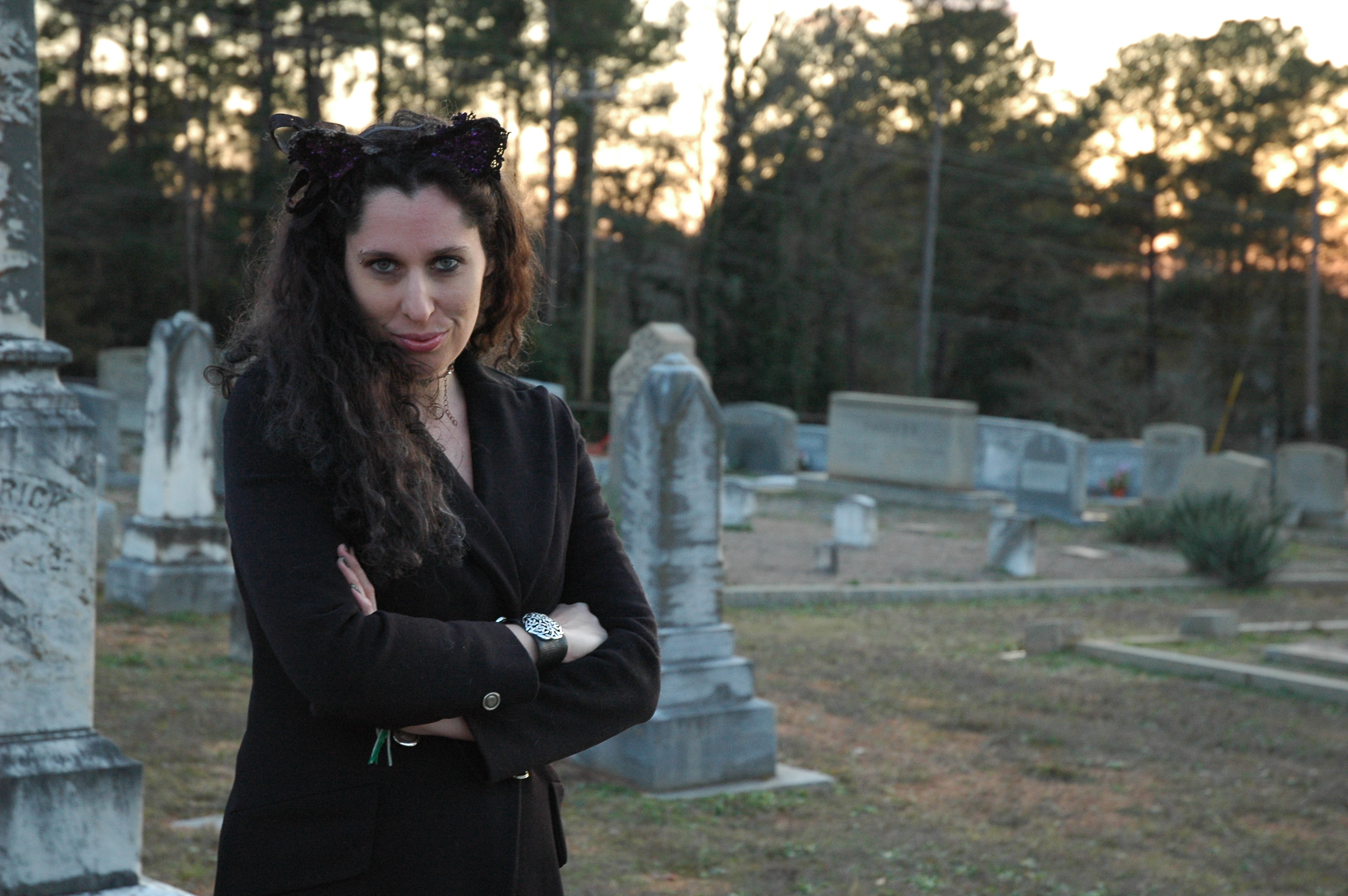 Rachel Hailey was born and raised in the South. She's all about that nerd life and in between writing she's dedicated herself to raising the next generation of nerds.If she's not online or staring at a book she can usually be found at the local game store rolling dice, shuffling cards, or planning her next cosplay.
Her childhood was most prominently shaped by the works of R.L. Stine, Stephen King, Anne Rice and the Brothers Grimm.
Contact Links
Facebook: @rachel.hailey.90
Twitter: @rachelhailey
Purchase Links
a Rafflecopter giveaway