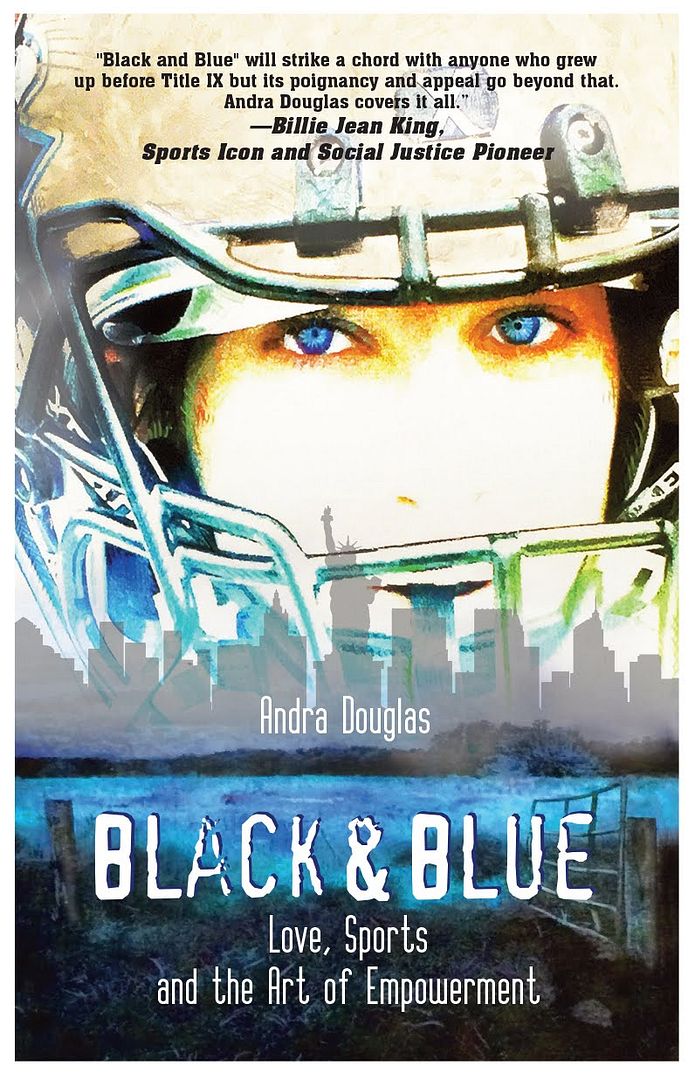 Date Published:
July 2019
Have you ever wanted to do something that everyone said was impossible? Then you'll love BLACK & BLUE. Loosely based on the author's own life, this coming-of-age novel will inspire you to pursue your dreams.
For as long as she can remember, "Toady" wanted nothing more than to play football. But for Toady, the love of football is bittersweet – because Toady's given name is Christine. She's a girl, and girls "can't" play football. Despite her exceptional abilities, she watches bitterly as the boys play on the high school team and win scholarships. Reluctantly, she gives up her football dreams and moves to New York City – where she finds that life is full of surprises. Christine hears about a group of women playing flag football, and she joins their game. The players are so good that before long, they're invited to become part of a professional women's tackle league.
For Christine, this is the chance she's always dreamed of. Not only does she play football, but she raises enough money to become the team's owner. But that's when the real challenges begin. Does Christine have the guts and the stamina to spite the odds? BLACK & BLUE will leave readers cheering as Christine doubles down to fight for her dreams and for the women who want nothing more than to play their favorite sport. If you loved Bend It Like Beckham or A League of Their Own, you'll adore BLACK & BLUE.
Interview
What is the hardest part of writing your books?
Starting them. And making myself stop what I am doing to take notes when things happen. It's all the notes I later weave together that make the story work.


What songs are most played on your Ipod?
60's, 70's, Kenny Chesney, Jimmy Buffet, Bhuddha Bar, Café Del Mar, Madeleine Peyroux, Vivaldi
Do you have critique partners or beta readers?
What book are you reading now?
The Genius of Birds, The Hare With the Amber Eyes
How did you start your writing career?
I've always loved to write and have done so since I was child but, as a career, it was somewhat accidental. I wrote BLACK & BLUE because it is a story that needed to be heard. It was such a rewarding experience that I want to continue to write as long as I feel I have a story that needs to be told.
My next book, CHANGING CADENCE, will be a sequel to BLACK & BLUE. It will, like BLACK & BLUE, be based on the true story of the struggles and ultimate victory of the NY Sharks and women's football both on and off the field—very revealing of our personal stories and the storybook ending of the fabled team that is all true.
About the Author
ANDRA DOUGLAS is a native of central Florida and a graduate of Florida State University and Pratt Institute. A national champion athlete in rugby and women's tackle football, she was the owner of the New York Sharks Women's Pro Football team for nineteen years and is the founder of the Fins Up! Foundation for Female Athletes, a non-profit to benefit at-risk teens. In addition to her love of football, Andra is a professional artist and served as a Vice President/Creative Director at Time Warner for many years. Today, she lives with her parrot, 'Pie' in New York's Greenwich Village where she creates mixed-media artwork. To learn more, visit: www.andradouglasart.com.