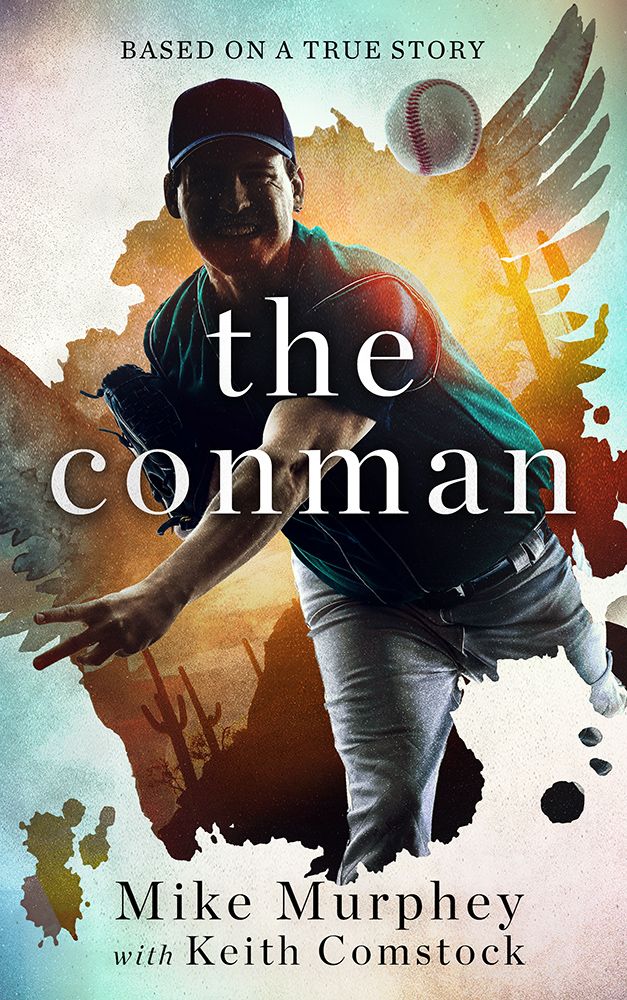 Sports Fiction (Baseball)
Publisher:
Acorn Publishing
Date Published: November 11, 2019
Conor Nash has lived his life with a single purpose—to pitch in the Major Leagues. He's been released from professional baseball contracts ten times over a sixteen-year career, but he's overcome every obstacle to finally reach The Show when he's a decade too old.
As he faces the specter of injury-forced retirement, he becomes a man neither he nor his wife recognizes. During his career, Conor avoided the trap of alcohol and drugs because his drug was baseball. And what can an addict do when he realizes he will never get that high again?
Conor climbs treacherous Camelback Mountain, drinks a bottle of Champagne, recalls people and events, and seeks an answer. Who is Conor Nash if he can't pitch?
The Conman is based on the Life of Keith Comstock. Keith pitched professionally for sixteen years, including Major League time with The Seattle Mariners, the San Diego Padres, the San Francisco Giants and the Minnesota Twins. Following his retirement in 1992, Keith has held minor league coaching and managing positions with several organizations. For the past decade he has served as the rehabilitation instructor for the Texas Rangers.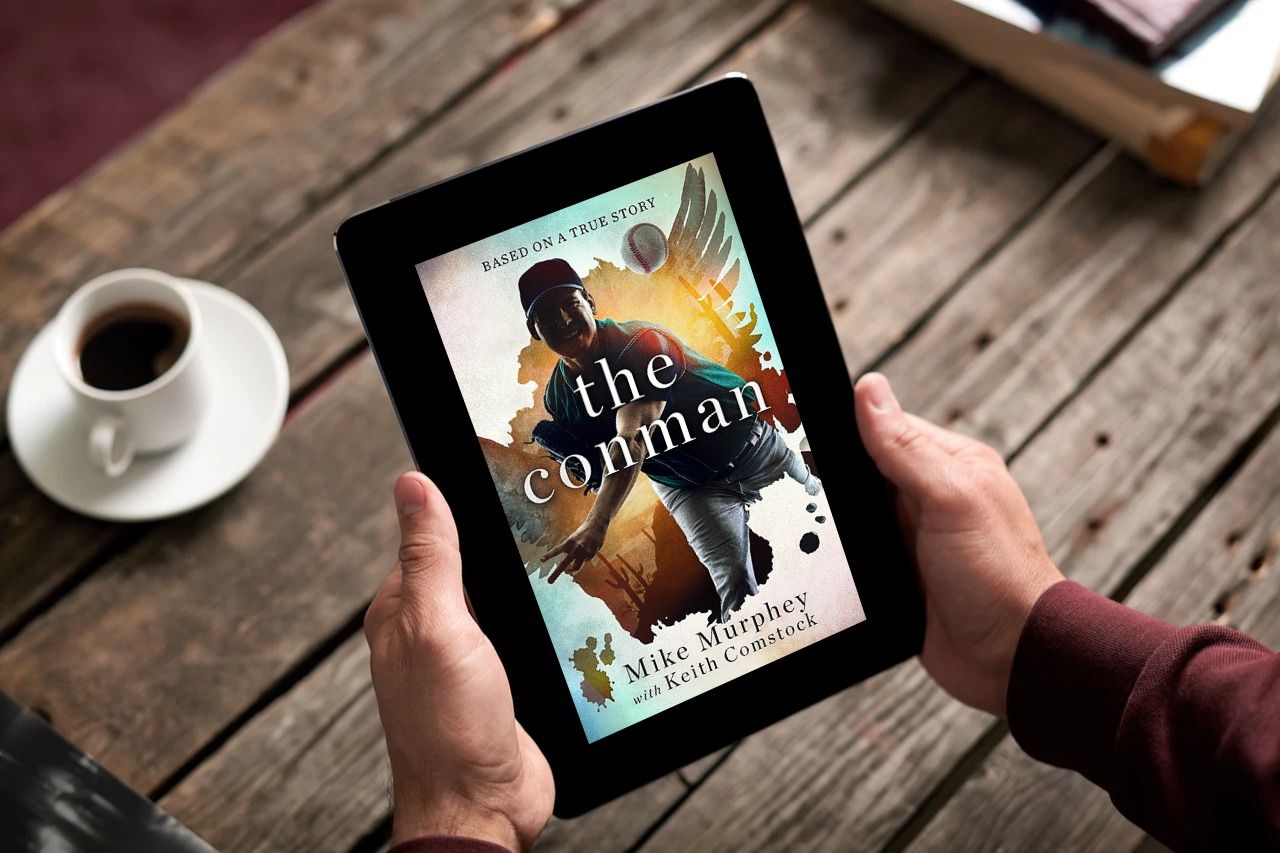 Interview
What is the hardest part of writing your books?
I can't think of anything about writing a book that's easy. When I'm writing a book, I have to do it every day. I don't skip for lack of inspiration or because something else becomes a priority. Writing must be the priority, and if you're waiting for that stroke of inspiration, you might be waiting a long time. I try to get words on the page and in some fashion advance the story. If it's not particularly good, I can go back and fix that later. Writing The Conman had an extra level of difficulty because it's a novel based on a true story. Keith and Kathleen Comstock entrusted me with their story, and there's an extra pressure there to see that you do that story justice.
What songs are most played on your Ipod?
For the last year or so, I've been writing a book about the Chad Mitchell Trio and the 60's folk music era. That's music from my generation and I love it. It's been great to go back and hear again music from The Chad Mitchell Trio, Tom Paxton, Peter, Paul and Mary, The Limeliters, The Seekers, Gordon Lightfoot and so many more. That was a unique time and place in American history.
Do you have critique partners or beta readers?
I do. I might rely on them less than other writers I know, but I do have people I trust to look at early drafts and offer ideas.
What book are you reading now?
I just finished John Sandford's latest Virgil Flowers mystery, Bloody Genius. I'm currently reading Lee Child's latest Jack Reacher novel and Michael Connelly's newest Harry Bosch tale is next up. I'm also reading the new books of some of the other new releases by Acorn Publishing authors, Shoes on the Stairs by Jan Steele and Chasing Beverly by Ashlynn Cubbison.
How did you start your writing career?
I was a newspaper reporter and editor for almost thirty years. I have always been an avid reader, but when I wrote news stories for a living, I didn't have time to do much writing for myself. All I could manage were a few short stories. I was convinced I didn't have the genetic makeup to write a novel. The summer after I turned sixty, I took an idea that had been percolating in my head for probably twenty years—a sci-fi time travel story. I decided I would sit at my computer and force myself to write 500 words a day. From that, my first novel emerged, but I didn't know much about the craft of writing fiction, so it wasn't very good. And that spurred me to go to writers' conferences and read some books to try and master the craft.
Tell us about your next release.
I have gone back and rewritten that first time travel story attempt, and expanded it into a three-book series that I feel is finally ready. It's written in the vein of Tom Robbins, Douglas Adams or Christopher Moore. I hope that will be my next Acorn release sometime in mid-summer of 2020, with the two other books in the series following soon after: Taking Time, Wasting Time and Killing Time.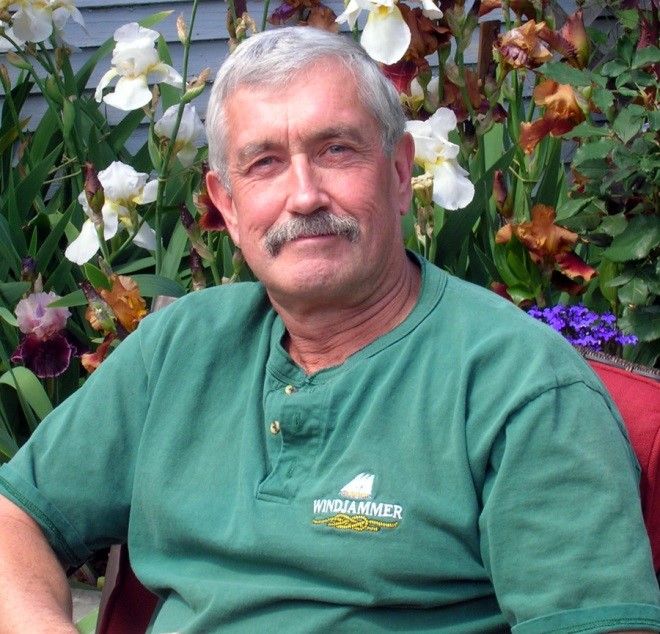 Mike Murphey is a native of eastern New Mexico and spent almost thirty years as an award-winning newspaper journalist in the Southwest and Pacific Northwest. Following his retirement from the newspaper business, he and his wife Nancy entered in a seventeen-year partnership with the late Dave Henderson, all-star centerfielder for the Oakland Athletics, Boston Red Sox and Seattle Mariners. Their company produced the A's and Mariners adult baseball Fantasy Camps. They also have a partnership with the Roy Hobbs adult baseball organization in Fort Myers, Florida. Mike loves fiction, cats, baseball and sailing. He splits his time between Spokane, Washington, and Phoenix, Arizona, where he enjoys life as a writer and old-man baseball player.