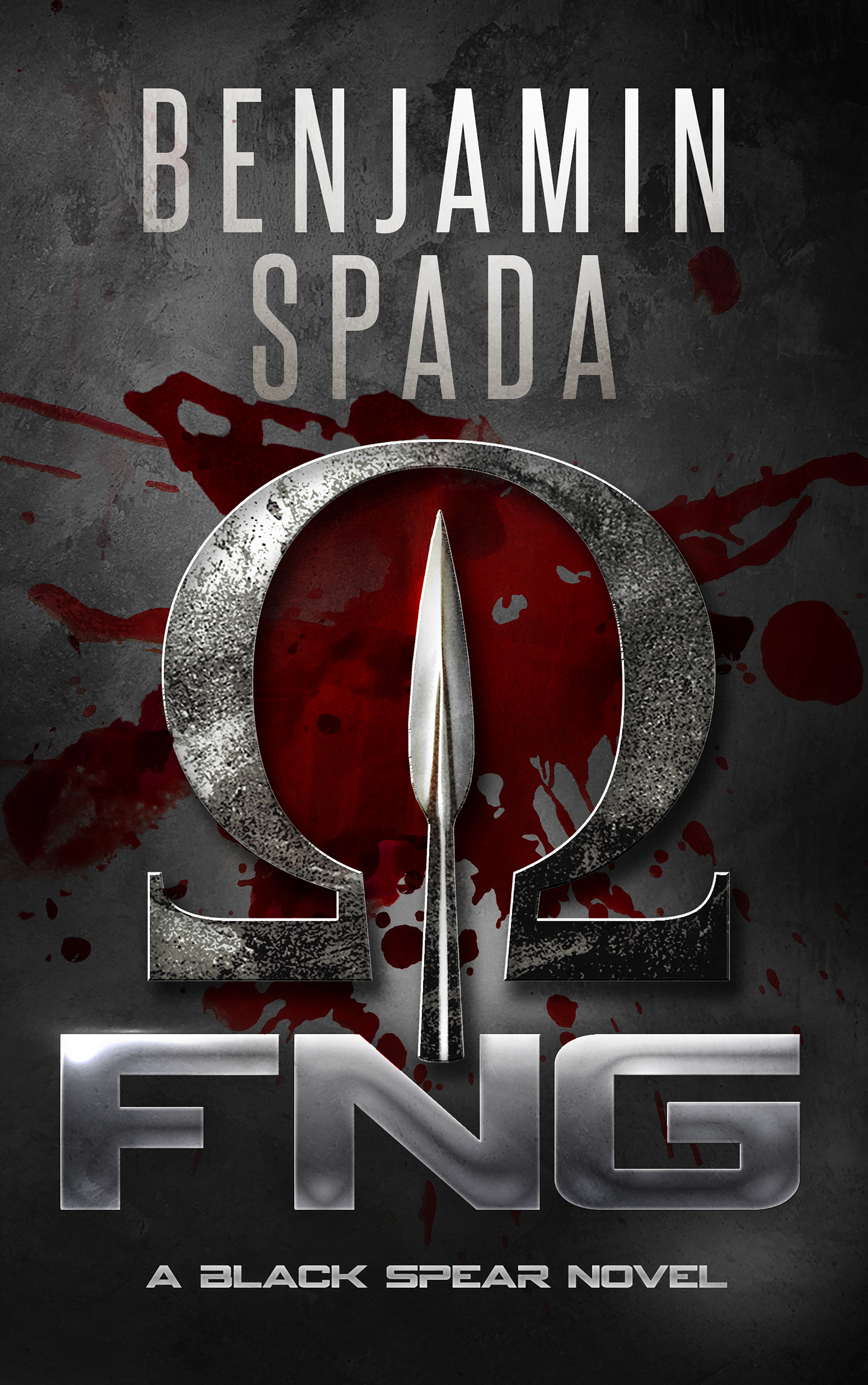 Military/Sci-Fi
Date Published: September 6, 2022
Publisher: Acorn Publishing
FNG: noun. informal. Military term, "F****** New Guy": a person just out of training or newly transferred into the unit, who either hasn't proved their worth or doesn't know how to operate properly due to lack of experience.
"Welcome to Black Spear." With these four words Cole West is immediately thrust into the shadowy world of the military's most deadly black-ops program. No warning. No training. No choice but to buckle up as Black Spear conscripts him to fight against a paramilitary group of renegade veterans known only as "Terminal."
Terminal is no ragtag militia but a veritable private army of disgruntled soldiers with one mission: Stop at nothing to topple the government they think failed them. Armed with a highly volatile bioweapon capable of absorbing the properties of other contagions, they plan to wash the country clean through an ocean of blood.
It's up to Cole West and Black Spear to prevent Terminal's terrorist attacks and stop the insurrection before it can happen. To survive in Black Spear, West will have to prove himself. But even on day one, there are no second chances…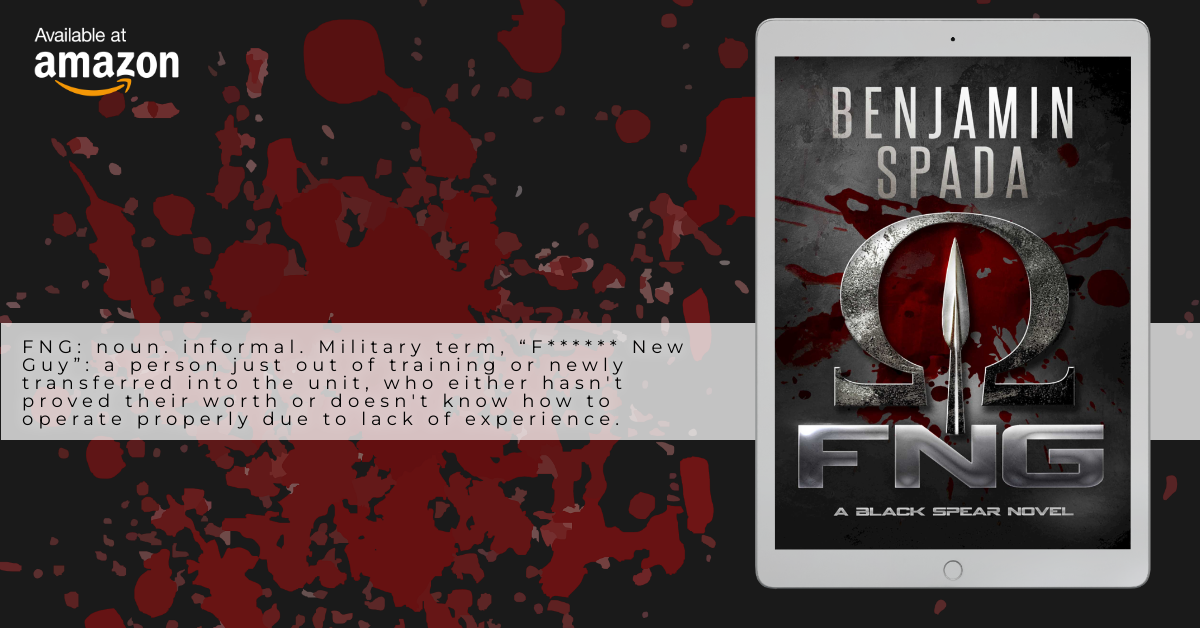 Interview
What is the hardest part of writing your books?
What's been hardest for me is knowing when to go to the next step. Inspiration is never a problem, and finding time is admittedly a constant struggle, but I think new writers especially have a weird thing about almost waiting for someone to tell them it's okay to move forward. Knowing when you need to pull the trigger on finding an editor or strongly believing when it's time to take that leap to begin querying, can be so confusing for new writers that are traversing those unfamiliar waters. But, just like when you finally find that special someone and decide to pop the question, no one is ever really ready for the next step. All it takes is trusting that you'll put in the work because you love this thing you've created. Think of a shark: it has to keep swimming forward to stay alive.
What songs are most played on your Ipod?
I'm a little weird, and quite honestly I have so many cinematic soundtracks and music from movie trailers on my Apple Music. Sometimes I will listen to some epic orchestral song and imagine what a movie trailer for my book would be like, and that sparks ideas for lines of dialogue or the big fun action scenes I want to add.
Do you have critique partners or beta readers?
I have a few friends that have been supporters since day 1, and they usually get to read first or second drafts of everything and give me their thoughts. I tend to get laser focused on things so rather than hand them a draft and say "Have at it!" I usually tell them exactly what I want their feedback on ie. Does this character's arch seem natural? Did you see this twist coming? Is this too much gore? (I think I'd ignore them if they ever said yes to that last one…!) I'd never turn anyone down if they said they wanted to be a beta reader for me though!
What book are you reading now?
I just finished reading The Phantom Circuit by Austin Farmer, it was a pretty crazy modern version of the Bloody Mary ghost story. I have a hard time saying "No" to a book that I come across which means my shelf tends to be overflowing with books I'm simultaneously working through. The other two books that are the contenders for top spot on my current reading list are Ragnarok in the Chess Team series by Jeremy Robinson, and the first book in Brian Keene's new Labyrinth series The Seven. The latter is so cool because it's almost like Avengers: Endgame where it takes the all-stars from his various other books and throws them into an insane new conflict together.
How did you start your writing career?
I have dabbled in writing since fourth grade, but the transition from hobby to 'real-deal writer' came about so suddenly where I finished reading a book, absolutely loved the adventure it had taken on, and was filled with such compelling belief that I could tell a similar story that I just up and decided to have a go at it right then and there. The funny thing was, after I started the initial pages (which was handwritten in a notebook by the way) I went back to the book I'd just finished reading and happened upon the About the Author page. I don't often read them, and it was serendipitous because it turned out the author lived near me. Not only that, but he hosted a monthly meeting of authors (both established and up and coming). That very group was an instrumental resource in that transformation from totally rookie writer to now published author.
Tell us about your next release.
I have a short story in the latest SNAFU, it's a series of action sci-fi anthologies that I have been a fan of for a long time so it's really cool to now be a contributor. This upcoming release has a weird Wild West theme and I'm really looking forward to reading the other authors' pieces. My short story is titled "Unfinished Business" and is centered on an assassin's version of 'the one that got away'. It was a lot of fun to write and I really enjoyed blending in the weird amidst the action!
About the Author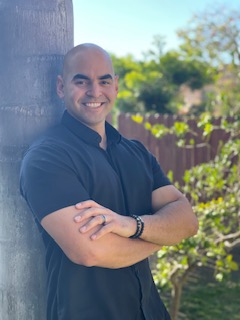 Born and raised in California, Benjamin J. Spada has had a lifelong passion for storytelling. Benjamin, a self-described "Professor of Batmanology," is a dedicated taco aficionado, and proud Fil-Am and lumpia enthusiast who has served in the United States Marine Corps for the past decade. He has taught martial arts , operated as a section leader in the Wounded Warrior Battalion for our nation's wounded, ill, and injured, and served overseas to help train our foreign military allies in defense against chemical, biological, and nuclear weapons. He has trained Marines, sailors, federal agents, and other friendly forces in individual survival measures. Despite these grim assignments, he has carried on with equal amounts of sarcasm and stoicism. When out of uniform, Benjamin is an avid sci-fi and horror movie fan, tattoo collector, comic enthusiast, and two-time holder of the Platinum Trophy in Elder Scrolls: Skyrim. FNG: a Black Spear Novel is Benjamin's debut novel. Benjamin lives with his wife Jacqueline and their three daughters, Elizabeth, Isabella, and Alexandra, in Oceanside, California.
Contact Links
Twitter: @spadaben
Purchase Link
a Rafflecopter giveaway