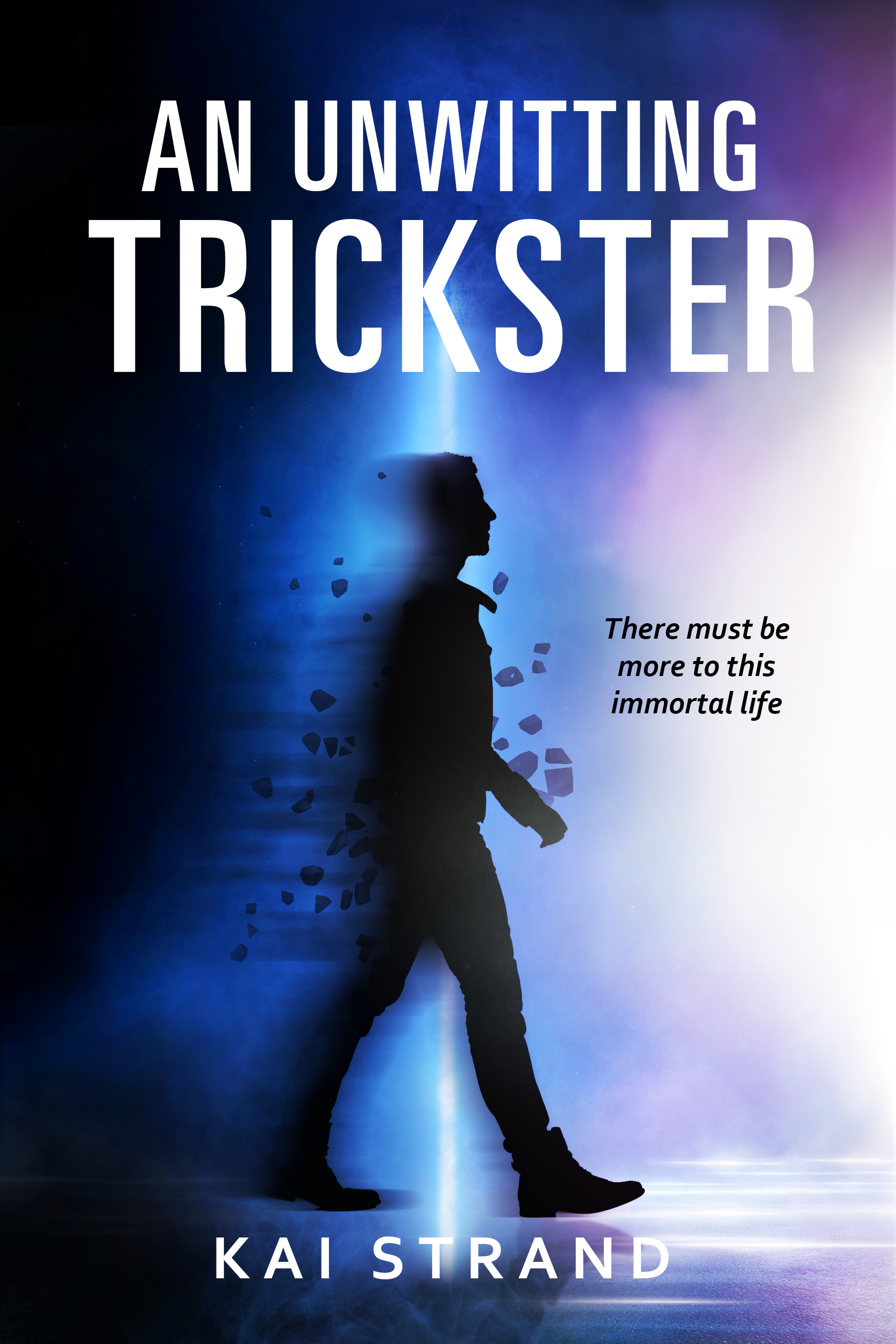 Young Adult Fantasy / Mythology
Date Published: 06-08-2021
Immortal Trickster, Luke, is starting a fresh life in a new-to-him seventeen-year-old body. With yet another lifespan stretched out in front of him, he's questioning what purpose his endless compulsion to play tricks serves.
Agnar, a Thor look-alike claiming to be his adoptive brother from the planet Asperian, appears to declare Luke has been away from home too long. One problem. Luke doesn't remember Agnar or living on another planet.
With more questions than answers, Luke cautiously agrees to accompany his "brother" back to Asperian, but the travel portal rejects him, leaving him behind to continue his mundane life of trickery. When interplanetary soldiers show up intent on killing him, he's forced into hiding and his list of unanswered questions grows.
Will Luke remain trapped on Earth forever, pulling meaningless pranks? Or will he finally figure out his true purpose?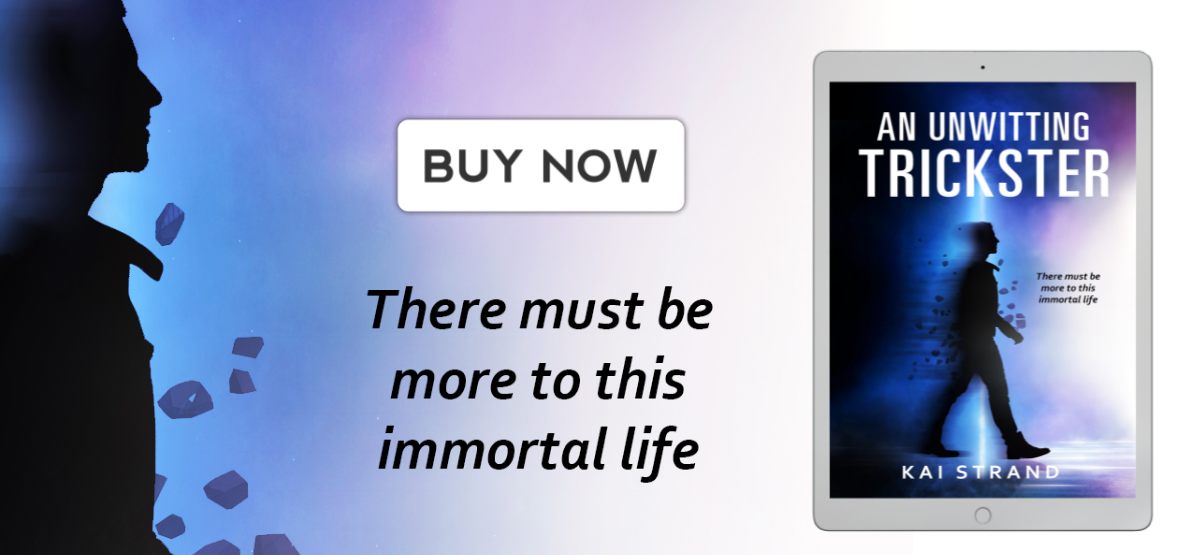 Interview
What is the hardest part of writing your books?


There are so many hard parts. The sloggy middle, editing, deciding what idea to write next. But I'd say the hardest part is finding time. Like many authors, I work full time and it's hard to carve out the time or drum up the discipline to sit down and get it done. Luckily, once I sit down and get started, I'm always swept away into my fictional world, so I never have to force myself to stay in the chair!
What songs are most played on your Ipod?
When I'm writing? Mozart. I can't listen to words with lyrics, because I'll sing along without realizing it and that totally derails my creative flow. I love the lushness of Mozart, the varying pace of the music, the drama, and the lift. His music just resonates directly in my heart.
Do you have critique partners or beta readers?
I have critique partners, Katie and Mary. We've been working together for years. They help me flesh out characters, reword awkward sentences. Recently, I sent out a 911 and got a call from Mary, who talked me off of the writing ledge. I literally wouldn't still be doing this without their moral support and deep understanding of the ups and downs. The three of us met when we had books at the same publisher, which established a strong commonality from the get-go. Their input to my stories is as invaluable as their friendship.
What book are you reading now?
I just finished listening to The Marvelous Mirza Girls by Sheba Karim. I really enjoyed it. I love when books give me a peek into other cultures (real or imagined cultures à I'm looking at you Girl of Fire and Thorns!) It was nice to discover Delhi, India along with the main character.
How did you start your writing career?
As is common with writers, I've always written. I never considered pursuing it as a career until my third child started Kindergarten. For the first time in years, I was left at home with only one child, and it felt like I had all the time in the world. My oldest and I had just binge-read the first four books in the Harry Potter series, but the fifth wouldn't be released for months. I missed Hogwarts and thought, "Wait, I can create my own fantasy world." Making up an entirely new world is really empowering. Almost as empowering as having and raising four kids. Anyway, after I completed that first novel, I realized I couldn't just let it sit around and do nothing, so I decided to look into publication. It wasn't my first book to be published, but it was the book that started my career, and it was the book that found my critique partners!
Tell us about your next release.
My next release will be the second book in my Trickstering series. I'm having so much fun writing this one. Speaking of making up worlds, I have two worlds to flesh out in this book. First Luke goes home to Asperian – where he grew up with his adopted family – and then he goes to the world of Rime – where he was born. I'm dedicating a lot of time to writing this summer, so if things play out right, I should be able to release for the holidays. But at this point that is still a moving target.
About the Author
Award winning Kai Strand, author of the action packed Super Villain Academy series, is often found exploring hiking trails and snapping pictures of waterfalls in her Oregon hometown. Mother of four, Kai uses her life experiences to connect with young readers. With middle grade works such as Save the Lemmings, The Weaver Tale series, and The Concord Chronicles series, and emotional YA adventures like Finding Thor, I Am Me, and Worth the Effort, Kai has written compelling stories that tweens, teens, and their parents love.
Kai has given numerous presentations in classrooms, to writer groups, and at workshops about her work and the writing process. She loves interacting with teens and gaining their insight on their latest reads as well as what they would like to see in future stories.
To find out more about Kai, please visit Kaistrand.com.
Contact Links
Twitter: @KaiStrand
Purchase Links
a Rafflecopter giveaway