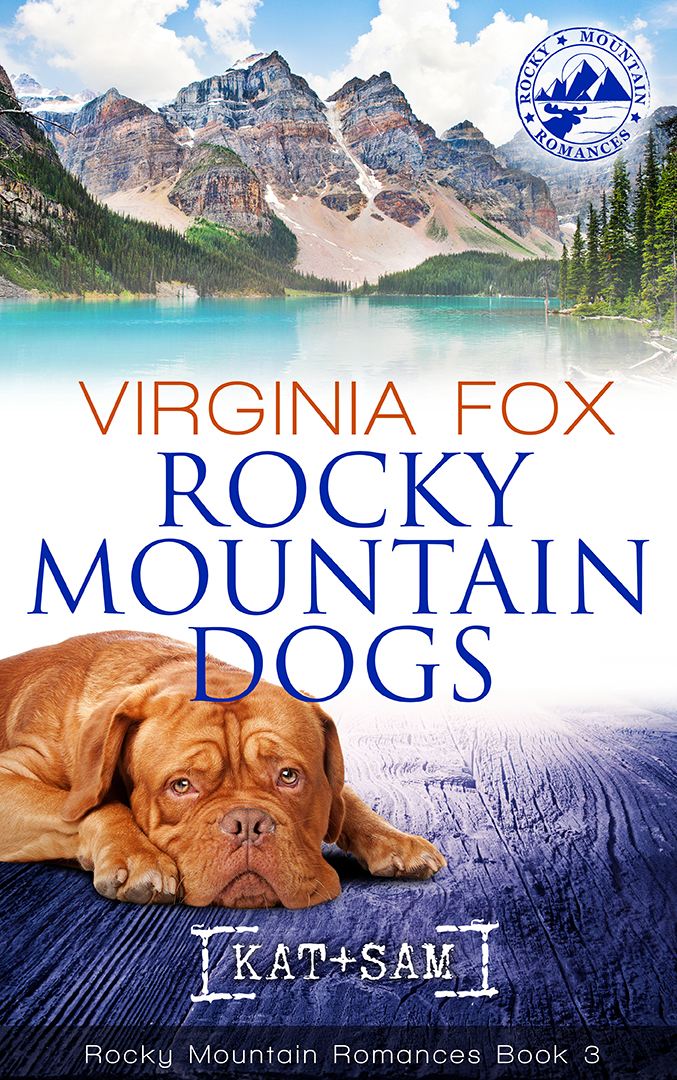 (Rocky Mountain Romances, Book 3)
Romance
Date Published: 1.17.2022
Publisher: Dragonbooks Publishing House
Is that a vintage RV— painted top to bottom with paw print-shaped polka-dots — driving into town? You can bet your pupper's next bubble bath it is! Get ready to plunge into the pages of the third book in the always pet-friendly Rocky Mountain Romances series.
When Kathrina gets chased out of her Seattle apartment because of its no pets policy, she packs up her business, Kat's for Dogs Mobile Grooming, and heads to the mountain town of Independence Junction, Colorado.
In Independence Junction, pets are welcome, the local diner is the hub of social life, and Sam, that good-looking guy Kat met last summer, just happens to still be around. But oh no! Sam turns out to be a professional hockey player with an ego the size of the biggest mountain in the state. Not only is Kat a little man-shy, but she has no interest in wasting her time trying to tame that wild one.
However, when injured dogs start turning up in the woods, Kat must find a way to help. Before she knows it, Kat is tangled up in the small town's dark side. Will she rescue the animals? Will she accept Sam's help? Will the townsfolk finally have enough with whoever, or whatever, is hurting their dogs?
Welcome back to Independence Junction in Book 3 of The Rocky Mountain Romances series. Your quirky friends are waiting for you to join them for another small town suspense story, complete with a nice blend of laughter, mystery, and heart-warming romance along the way!
Praise for Rocky Mountain Romances Book 1:
"An enjoyable, mixed-genre romp with an intriguing main couple and colorful townsfolk." – Kirkus Reviews
INTERVIEW
What is the hardest part of writing your books?
The hardest part of writing a book is starting at all. After all those books the thought of writing 80,000+ words are still so intimidating.

What songs are most played on your Ipod?
I'm afraid to say I don't listen much to music; I don't even own an iPod - so... not sure how to answer that question :-) I love the silence if I'm writing.
Do you have critique partners or beta readers?
My mother is actually my beta reader. She calls me out if a scene is sloppy or if something doesn't make sense and doesn't let me get away with anything.
What book are you reading now?
Right now, I'm reading Trolled, Book 3 of the legacy of Magic Series written by Lindsay Buroker
How did you start your writing career?
I was freshly separated from my now ex-husband, living with my mom, pregnant, no job and no money and a serious book addiction. Since I didn't have any money to feed my book addiction, I decided to use the time I didn't read to write. And here we are, 36 books later of which 4 are already out in English.
Tell us about your next release.
My next release, Rocky Mountain Kid, is actually my own favorite among the Rocky Mountain Romances. Book 4 tells the story of Paula who encounters a run away girl in her barn. While she is figuring out how to help the girl, she also learns that love doesn't threaten her independence when she gets to know the town's very handsome and kind vet Nate better.
Contact Links
Purchase Link