Date Published:
November 4th, 2019
Faithfully Fervent takes you along the journey of how Christ resurrected a once-dead life inside and invigorated a radical fight for love and redemption. This journey is rooted in what it means to truly stand for Christ and His promises when faced with the most debilitating adversity. Faithfully Fervent takes you through a transformative process to equip you to stand firm as a child of God despite the world's invitation to run.
To say yes to becoming a fierce warrior.
To run your race with endurance and chase the prize that is Christ.
To faithfully choose to become agape love because of how He loves.
To fight the battle and become victorious when, against all odds, the world pressures you to do otherwise.
Strip off all your pride. Deny self. Pick up your cross. Get ready to live free and do a mighty work to bring glory to our Lord and Savior Jesus Christ. Your story serves a mighty purpose because God isn't finished with you yet.
Come along on the journey to being Faithfully Fervent.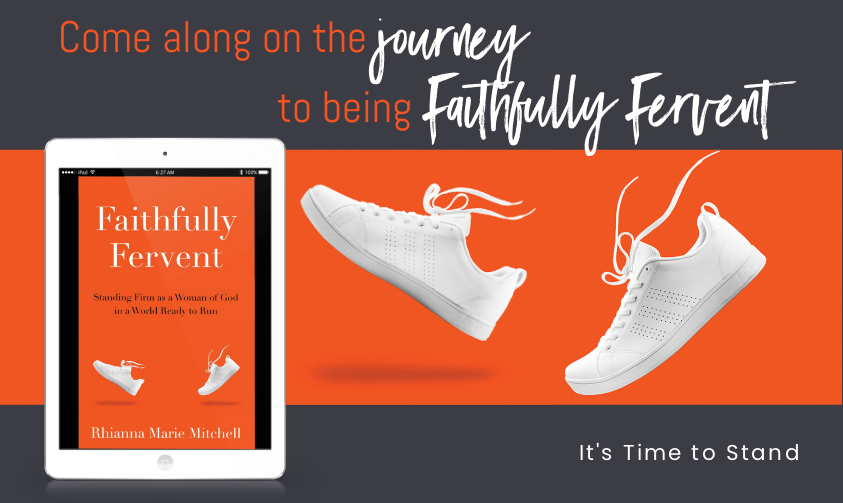 Interview
What is the hardest part of writing your books?

The most difficult aspect of writing my book "Faithfully Fervent" was reliving the emotions I had experienced on my journey all over again. I confidently believed writing this book was what I was called to. Because of this, I knew I had to press on and allow myself to relive those emotions and experiences in order to write from a raw, transparent, and authentic perspective. I believed the greater purpose behind writing this way was so that people could really connect with not only what I was going through, but relate within their own journey as well to find hope, healing, and freedom. While it was very difficult for me at times, I feel as though I did experience an added measure of healing, freedom, and closure in writing this book.
What songs are most played on your Ipod?
My favorite song of all time is "Resurrected" by Elevation Worship, and most recently Elevation Worship's new song "Graves Into Gardens"
Do you have critique partners or beta readers?
When I wrote my book, I had a group of 5 closest friends and mentors read my book. My intent to utilize them in my writing process was to make sure they felt my heart was in the right place in what I wrote. I trusted them to convict me if there were things that may have appeared selfish or could have portrayed in more of a positive light. In writing my book I spent a lot of time in prayer, and desired to write with my heart fixated on the authentic leading from The Lord.
What book are you reading now?
Right now I'm working on studying the Bible (Bible in a Year Plan on the Bible App) with my community group!
How did you start your writing career?
My career and passion has always been with nursing. Becoming a writer actually was not something I ever envisioned for my life or even gave thought of it becoming a possibility. In 2018 I was faced with the most difficult season of my life. While it was excruciating and incredibly trying, this 8 month journey I walked through ended up becoming the greatest redemptive and transformative time. During this journey I journaled every single day. Journals consisted of things The Lord was teaching me, revealing to me, challenging me, convicting me, and healing me. As a result, I felt called to turn my journals into a book so that I could empower others who are, or have been, walking through difficult seasons, trials, or pain. My passion and heart behind my writing is to remind people that there is always hope, and that the ashes that may appear before you will be transformed into beautiful redemption.
I currently do not have a next release in the works, but I have been given the wonderful opportunity to write monthly devotionals for Wheat & Honey Co. In my free time I also love to write blogs on my site faithfullyfervent.com when I feel lead to do so
, but there may be more to come someday!
About the Author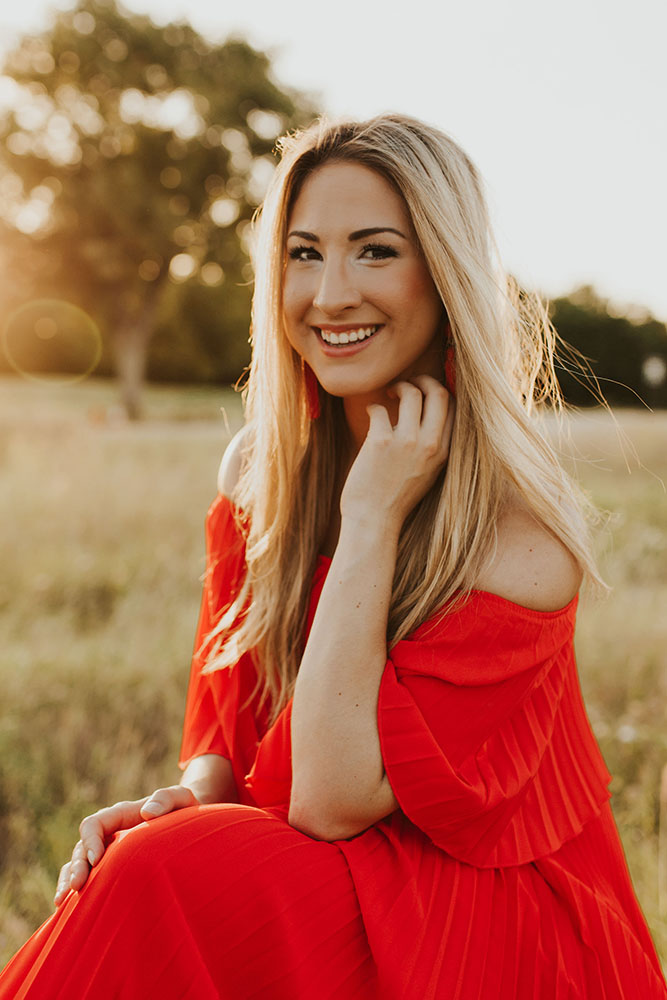 Rhianna Marie Mitchell is a woman of God who is radically pursuing her mission to mirror God's vision. She was born and raised in Texas and currently resides in Dallas. Rhianna is a pediatric registered nurse and is passionately following her calling into ministry. Her mission is to help bring hope and healing through her testimony.