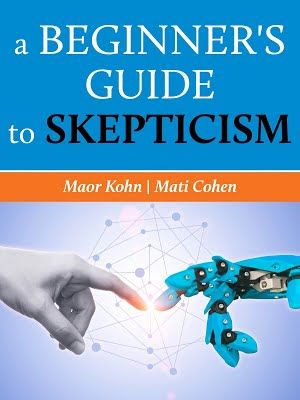 Date Published: January 14, 2019
Never in history have we known more than we know today. In the age of knowledge, science has enveloped our lives and influences humanity in almost every aspect. At any given moment, dozens of studies are published in countless areas of knowledge – studies that bring us closer to understanding the laws of nature, as well as advance human thinking towards the future. Nevertheless, faith, religion, spirituality and divinity still play a central role in the lives of many people. With the gap between what we know and what we believe is constantly growing, the authors of this book has found it necessary to offer tools for critical thinking about the relationship between science and faith.
Interview
1. What is the main thing you hope your reader takes away from this book?
We hope to encourage the reader to ask some key questions about their beliefs and develop basic tools with which to try and answer them. Being a good sceptic means that you do not take everything for granted, but also do not rule things out automatically. There is a healthy, middle ground for considering the rules and dogmas we live by, and we hope to help the reader figuring it out.
2. How did you meet each other and decide to become a team when writing this book?
We met while hiking in Nepal
15
years ago. Along the years we realised we have a lot in common in the way we try to communicate science to people, and eventually we teamed up to deliver various lectures on nutrition and health, aging, health and the environment and more. While working on these lectures we found ourselves often being carried away into long discussing about the many debates we each have with other people about faith and religion. This brought about the idea to put together our key messages in these debates into a book.
3. Do you have plans to write more books like this?
Yes we do. We want to explore in depth the dynamics that lead people, social groups, tribes and countries to invest resources in wars. We ask the question are wars worth while? are there any biological roots to our need to engage in wars? how is it possible that we risk our most important thing ,our life and our children's lives, for material and ideological gain.
4. How do you explain the difference between writing and your everyday work life?
We are both scientists and the approach we took in writing this book is quite similar to the one taken when writing a scientific paper: study the literature, add your input, and develop a discussion that, hopefully, will add value to others.
5. Do you think one is more powerful? Science or Faith?
This is an easy question. We know. If we want to claim something about the world with some level of certainty we must use scientific tools. Our mind is full of so many distortions and biases that we cannot trust faith.
We know that what has not been scientifically investigated has no basis in reality and is in another word- 'faith', so we abandon faith and we focus on knowing.
About the Authors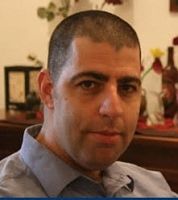 Ph.D. in Geography, with specialization in Environment and public health from the Ben-Gurion University of the Negev. M.a. in Geopolitics and B.A in Political Science. A Society and Environment lecturer.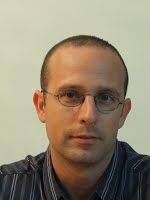 Ph.D. in Biology from the Weizmann Institute of Science, specializing in structural biology, cancer research, gene therapy and pharmacology