Date Published: Jan 10th, 2019
Publisher: Fitzrovia Press (Imprint: Shimran)
DIANA – THE VOICE OF CHANGE ……isn't just another biographical account of Diana's life, but rather it is a deeper exploration of the unique idiosyncrasies, extraordinary events, and changes of destiny that created a flow of force by which Diana evolved, transmuting from being the Peoples Princess into the Queen of Everybody's Heart, and so to beyond her death………
It is written by the legendary Voice Coach: Stewart Pearce, who confidentially coached Diana during the last two years of her life, adding both a physical and metaphysical support to Diana's vast transformation. This we palpably saw, as she moved from the demure and pained young woman, seen in the Martin Bashir interview, to the assured, powerful humanitarian leader witnessed in July 1997. For Diana's voice revolutionized both the African Landmine issue, and the face of the Global Aids epidemic, and irrespective of her HRH title being removed, Diana acquired such public support that her voice of freedom almost toppled Queen Elizabeth, and exposed the anachronisms of the Windsor Household!
The book answers volatile questions such as:
Why was the marriage of a century known as a Fairy Tale?
Why was Diana the most photographed woman in recorded history?
Why did her incandescent love affect so many, and where did it come from?
What was the extraordinary energy that affected 5.9 billion people during August 31st and September 6th, 1997?
What has happened to Diana's voice post-death, the resonance of which appears to have precipitated significant social movements, such as the #METOOCAMPAIGN?
The book is packed with Vocal Exercises, Sound Meditations, and Presence Techniques, which allowed Diana to become the spell-binding, radiant being that she became – about which Henry Kissinger said: " I remember, Diana was a beautiful young woman whose blue eyes melted grown men's bones!"
The content of this book is seen as a developing work, which will eventually evolve to become a series of workshops known as THE DIANA HEART PATH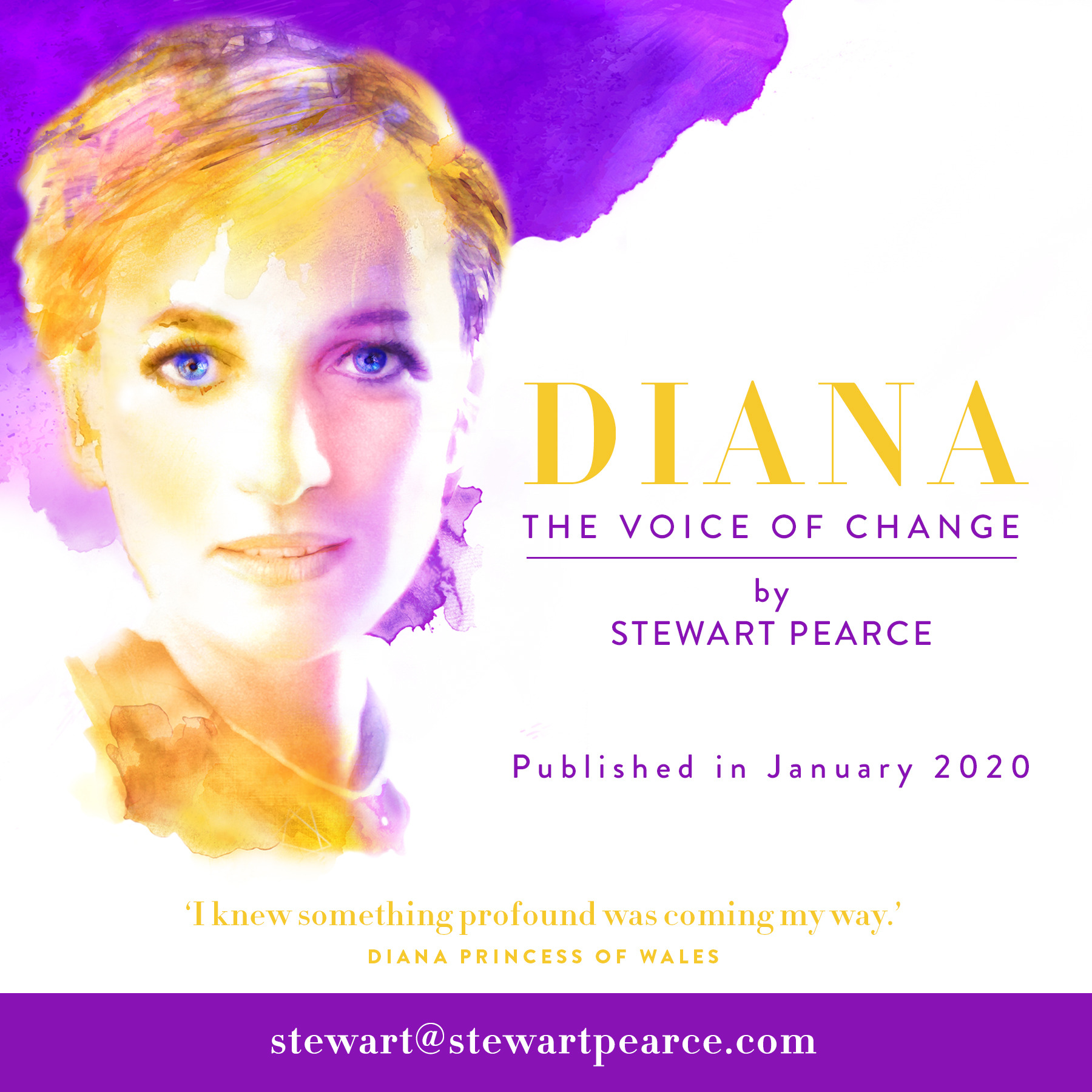 Interview
What was your main drive to write this book?
The driving force for writing DIANA THE VOICE OF CHANGE was an awareness and belief in the arousal of the Divine Feminine force in our world, represented by - climate change, free-thinking women receiving accolades for public service, the repudiation of social or sexual injustice based on gender, #METOO, Oprah rebuking sexual inappropriateness, Lady Gaga speaking about MINDFULNESS , and Jacinta Ardern speaking honestly about the stir of compassion, the need for parity, diversity and LGBTQ, all and more gave witness to the account. Therefore, I felt that Diana's story was fit for retelling, yet through the lens of today, identifying how her true essence transformed her perception of being victimized by members of the Royal Family, by the establishment, by her husband, and how she engineered a release from the horror of feeling unloved by significant people, whilst empowering the people of the world with her own brand of immediacy, love, compassion and fun. I feel that Diana's story will illuminate the conviction of most women who identify with the need to address their lives with empathy, compassion, tolerance and unconditional love. I feel that Diana's extraordinary example can empower the women of the world, in the way that she did before her death, but now in another way because of the radical changes in our world.
What do you hope readers will learn by reading this book?
I hope readers will gather the power to liberate their own unconditional love, from the inspiration of Diana and the book, as a mighty aspect of their soul's consciousness. I hope that each person who reads will find their own true voice, the voice of change, and will unpack their hearts with it, developing their own unique sovereignty in the world, and expressing their divine message and purpose. Acquiring your own voice, your own unique signature note brings about inner harmony, and allows each person's voice to become a voice of love, power and integrity!
I hope that the retelling of Diana's story, alluding specifically to the last two years of her life and the conviction of her liberation from an unloving marriage, will illuminate the conviction of all women to release themselves from toxic relationships, negative work arena's, or the degrees of their own disempowered consciousness. I hope that all who read will utilize the exercises, affirmations, meditations, empowerment tools, and inspirations within the book, allow them to reach for the dream, the vision of becoming the greatest form of themselves, just as Diana did!
Did you do much research when planning this book?
Yes, I did research the book, as it is twenty-two years since Diana's death, and I wanted to write about her unique essence through, within and via the transformative vibrations of today. Fortunately, I had collated information whilst working with Diana, and much of this was written up in old journals and diaries. But there again many people who had known Diana came forward to help, giving me their very personal stories, and how she had deeply touched their lives, and in very palpable ways – some people mentioned that they could still feel her unique and kindly touch on their arm, their hand, or shoulder. Some said that a split second of electricity shot through them from Diana as she touched them, and that they felt healed by her beauty and presence.......with many speaking about her 'otherworldly' qualities.
Did you have any main people who helped you in the process of this book or influenced you to write it?
Yes, but many asked to remain anonymous because of their significance in the world. My Literary Agent Susan Mears was an amazing support, and always believed in the book!
How long did this book take you to write from initial thought to hitting publish?
Approximately three years from beginning to launch.
Do you have plans to write more about this topic or new topics?
My book DIANA THE VOICE OF CHANGE is the beginning of a much larger project entitled THE DIANA HEART PATH.............which is:
"

The essence and desire of the work is to inspire a kinder and more empathic world into creation, by sharing the keys of Diana's heartfelt love and radiant presence.
The hope and endeavor of the project is to magnetize the women of the world into becoming a force for change, by lifting up their voices for compassion, inclusivity, freedom, justice and love!"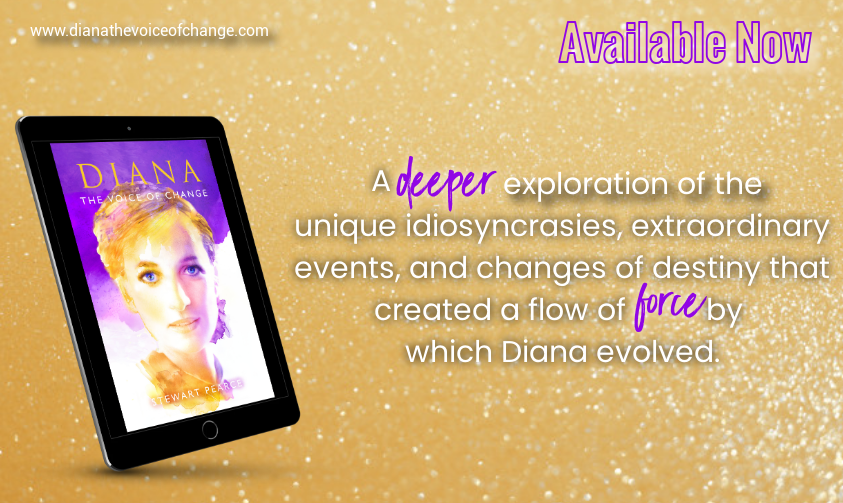 About the Author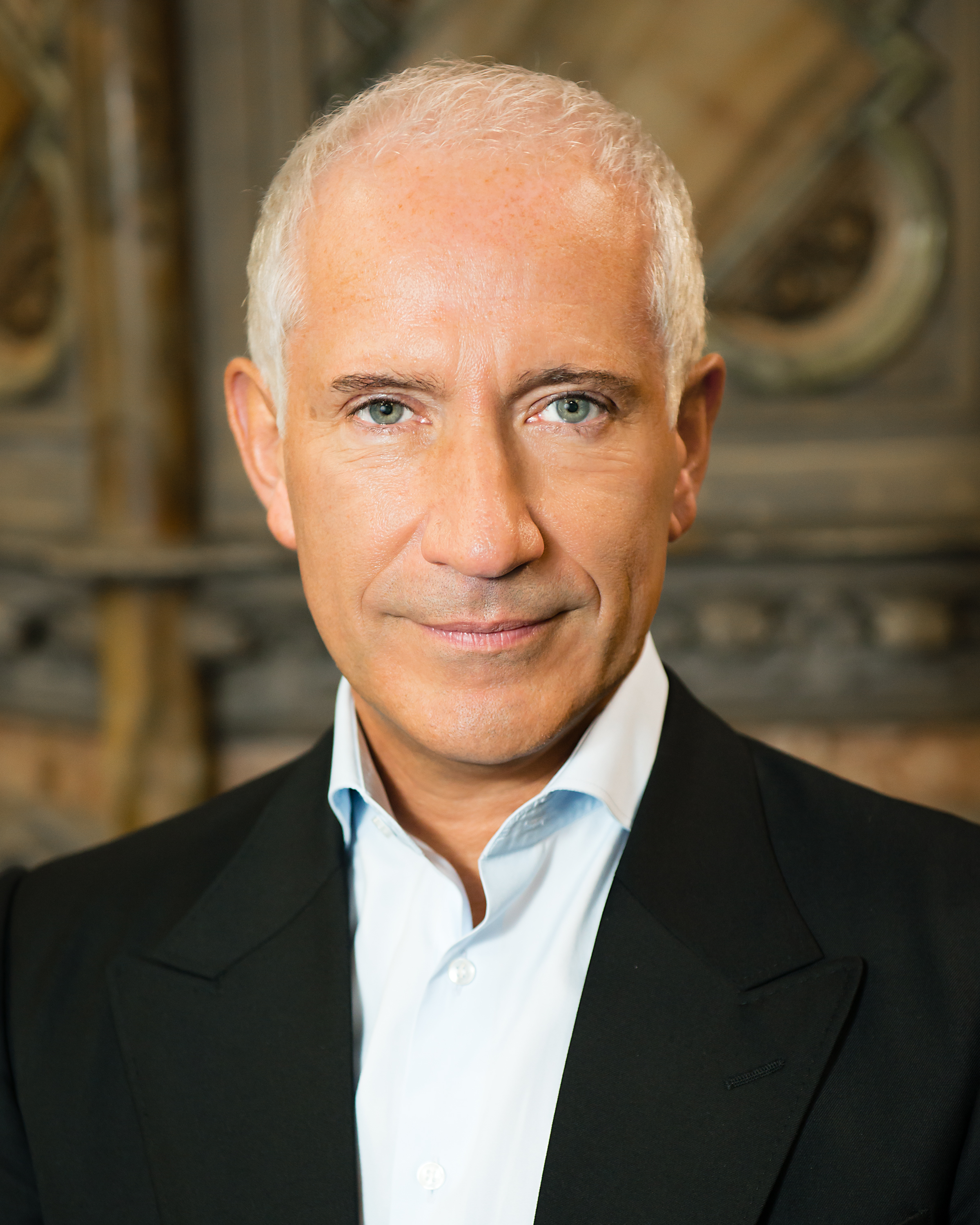 Stewart Pearce is a Master of Voice and Corporate Presentation Coach who finds and liberates the authentic power and presence in the world's most extraordinary people.
As a Master of Voice, Stewart has a reputation for his holistic training of the Actor, within renowned Actor Training Centers throughout the World, – Stewart was Head of Voice at the Webber Douglas Academy between 1980-1997, assisting the pioneering of Shakespeare's Globe Theatre between 1997-2010, as well as consulting on Broadway and in the West End. Stewart has coached world-acclaimed actors such as Oscar-winning Eddie Redmayne and Mark Rylance, Matthew Goode, Hugh Bonneville of "Downton Abbey", Simon Callow CBE, Vanessa Redgrave, Michelle Williams, Minnie Driver, Gwendoline Christie. Stewart also develops iconic presence for luminaries such as Marianne Williamson, Dame Anita Roddick, Margaret Thatcher, Mo Mowlem, and Diana, Princess of Wales.
In the corporate sphere, he is the "go-to" Mentor for Presentation Coaching with senior iconic business people and organizations. Corporations, where he has developed leaders and chief executives, include Giorgio Armani, L`Oreal, BT, BBC, ITN, Qatar Holdings, World News, McKinsey & Co, Merrill Lynch, WPP, UBS, Nat West, Vidal Sassoon, Redken, and McKenzie Boston and The British Government and the LONDON 2012 OLYMPIC Bid.
Stewart Pearce is the author of several acclaimed books about the human voice and its power for personal development and healing. In addition, he has recorded six award-winning sonic meditation albums. Stewart's work is regularly featured in the global press, and he is sought after for private Mentorship, and Master Classes throughout the world.
Stewart Pearce's great passion is to assist extraordinarily talented individuals to change the world, whilst finding and embodying their soul's note and signature style, which brings a magnetic presence to the work. In this work, Stewart helps people find great joy, authenticity, and clarity of purpose in their work and personal lives.
Stewart Pearce is based in London and New York and leads Master Classes around the World.
a Rafflecopter giveaway