Date Published:
11/7/2019
IS IN THE MIND OF THE BEHOLDER
BB Danser, the patriarch of the eccentric and zealous Danser family, narrates his life story in View Finder. Set during Hollywood's Golden Age of greed, corruption, and scandal, his memoir is one of madness, passion, murder, and his desperate, lifelong effort to escape the confines of real and modern life.
The son of the famous actress Elizabeth Stark, BB is caught in the middle of his parent's tumultuous relationship and his father's crushing megalomania and jealousies. Desperate to escape, he becomes obsessed with movie cameras and cinematic storytelling, becoming transfixed with the question: Is it better to view or be viewed?
A roller coaster story of hope and vision, BB searches for about himself and his family in a world of industrialized fantasy making.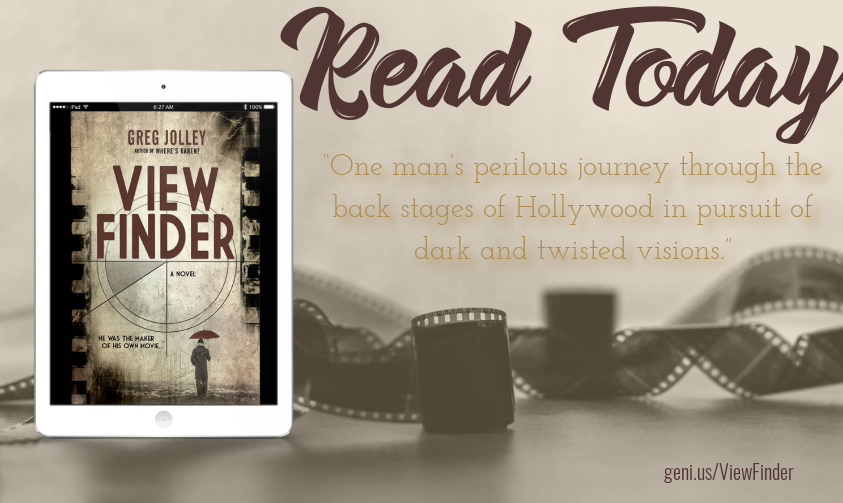 What is the hardest part of writing your books?
Hoping I don't run out of espresso. That and staying dedicated to the write while other interruptions like PR and correspondence and editing my other books need to be taken care of. It helps to write seven days a week and to put all of that aside for five hours, staying immersed on the new story. I can then handle the other sides of an author's life with care and focus.
What songs are most played on your Ipod?
Lately it is a blend of Little Feat and Los Lonely Boys. I like music playing while I work, but it can't be a distraction, so I don't listen to songs where the lyrics cause a pause. For my needs, I want up-tempo music that quickens the heart without pulling my attention away.
Do you have critique partners or beta readers?
Before a novel goes to my publisher, I work closely with a professional editor. While my publishers have a fine editing staff, I insist on paying my own to ensure a clean, grammatically correct draft with all questions of continuity, fact checking and story pace worked beforehand. I can't speak highly enough of the importance of professional editing and in my mind, editors should get equal billing with the author.
What book are you reading now?
I read almost exclusively non-fiction, mostly about crimes and trials during the 1800s. The rare exception is James Ellroy and a few others. I stay far away from any works of fiction that are in my genres. I find it best to avoid possible influences that might be harmful to staying with my own voice and style. I feel much the same about reviews, which I also don't read. Laurell K. Hamilton said it best:

"I seldom, if ever, read reviews, so it doesn't impact me. I've found that even good reviews can mess with my muse and me, so I've learned that simply not reading is the only sane way to go. My publisher will occasionally send me reviews to read and I will look at those, but beyond that I see almost none of them. Haters are going to hate, trolls are going to be trolls, there is nothing you can do about them, except not feed them."
"The artists who want to be writers, read the reviews; the artists who want to write, don't."
How did you start your writing career?
As a child and teen, I was a compulsive reader, consuming whatever I could get my hands on. While finishing the collection of John Cheever stories and with a head full of the lyrical Richard Brautigan, the idea of writing came to me causally, but stayed around. Quite honestly, I heard myself say, "I dare you." Grinning, I accepted, starting in with a stack of blank index cards, collecting what I call ingredients. After a few months and with a hundred or so cards capturing themes, structure, the cast and locations, I started in, still not sure where I was headed, but curious and jazzed. To this day, I think that diving in without doing too much planning is vital. While I'm not a fan of company logos, I do love Nike's.
Murder and Madness in the High Sierras
The tragic and gruesome story of the Donner Party is being made into a movie, a tale of cannibalism and treachery high in the snowbound mountains. The cast is made up entirely of children. One by one, they are dying. The series of deaths are haunting the production, each one of the "accidents" at the hands of Florentino Urbino. Driven by greed and jealousy, he is killing off the film's stars to line his pockets by selling off the gruesome footage of the accidents.
Six-year-old actress SeaBee Danser in her black veil is his next target. She is the only one who can see through the black curtain that Florentino Urbino drapes over his deranged and murderous heart.
Will any of the children be left standing?
About the Author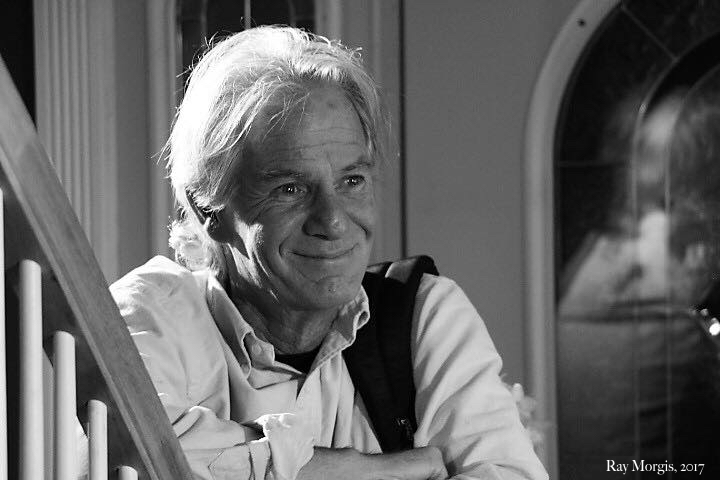 Greg Jolley earned a Master of Arts in Writing from the University of San Francisco and lives in the very small town of Ormond Beach, Florida. When not writing, he researches historical crime, primarily those of the 1800s.