Date Published:
March 30, 2020
Eating the Forbidden Fruit is a gritty fiction novel loosely based on true events in author Roland Sato Page's life. The newcomer author delivers a personal journey into his rise and demise as a St. Louis City Police Officer. He takes the readers on a roller coaster ride of good ole family memories to the nightmarish reality of being a police officer indicted on federal drug charges. During his trial, he wrote memoirs as a testimonial of redemption. Roland's case stems from the conflict of his childhood affiliation and his oath to uphold the law. What is certain is one can't run from sin for karma is much faster.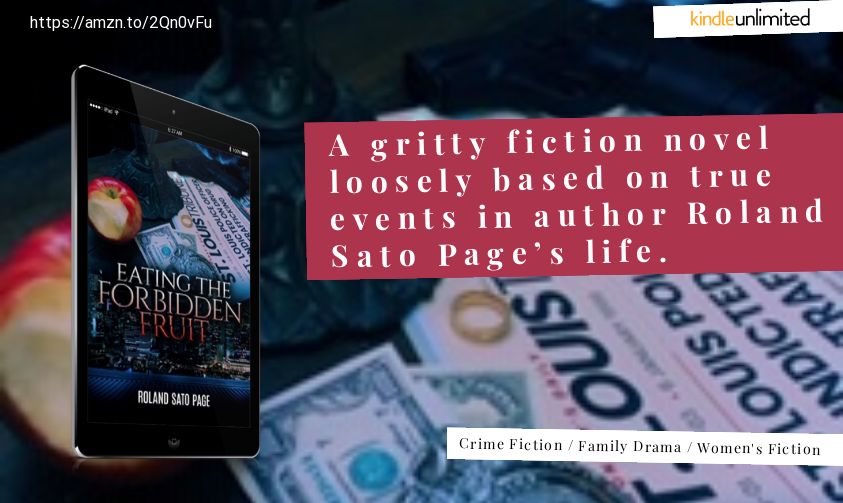 Interview
What is the hardest part of writing your books? The hardest part was being transparent about all the temptation, infidelities, and sin. Now imagine your spouse proofreading it. Writing a life changing experience wasn't difficult. It was the freedom of confessing then allowing the redemption to happen. True inner healing. My wife was my inspiration. She understood how sorry I was for my past and how instrumental she was to my salvation. To reveal to the world my past as a St.Louis police officer convicted of federal crimes wasn't easy. Hearing it it seems dark until you read it discovering the real reason behind my case. I allow the reader into my squad car.


What songs are most played on your Ipod? I love old songs that that me back to my era 60's,70's, and 80's. The entertainment platforms don't give those classics enough shine so my ipod keeps them archived for my enjoyment. Specially Marvin Gaye, Sade, Grandmaster Flash, and Hall & Oates. There are so many more. True love songs and songs that made you party.
Do you have critique partners or beta readers? No, I am new to this journe. I am learning from gracious professionals or fellow indie authors. Truthfully I don't consider myself an author as of yet but maybe once I earn that honor I will claim it.
What book are you reading now? My own ironically. I am searching for things I could have improved to make me a better writer.
How did you start your writing career? It was a matter of maintaining my sanity from depression. I was diagnosed with Lupus 8 years ago since then a few ordeals have taken a toll on my soul. My family encouraged me to pursue a method of distraction. I failed to mention I was a tattoo artist. I had a great career in the body art industry. Lupus brought my profession to a halt. My wife and children supported my choice of direction so I wrote about something I had knowledge of. My life. At the same time I left documentation for my legacy to read about. Generations to come can learn from my past. My novel is deep.
Tell us about your next release. Eating the Forbidden Fruit has just begun it's journey however I have almost completed my next two projects. "Skin Deep" a real life story on the temptations and drama in the body art industry. You will be surprised by deviate activity and the sins involved dealing with the flesh. Then there's "Walking the Purple Road" based on my 40 day hospitalization from Lupus. I was in unbearable pain and organs failing. The power of Love delivered me to the road of recovery. Out of those 40 days I can count on one hand the times my wife left my side and that was for maybe a hour or two. True inspirational story.
About the Author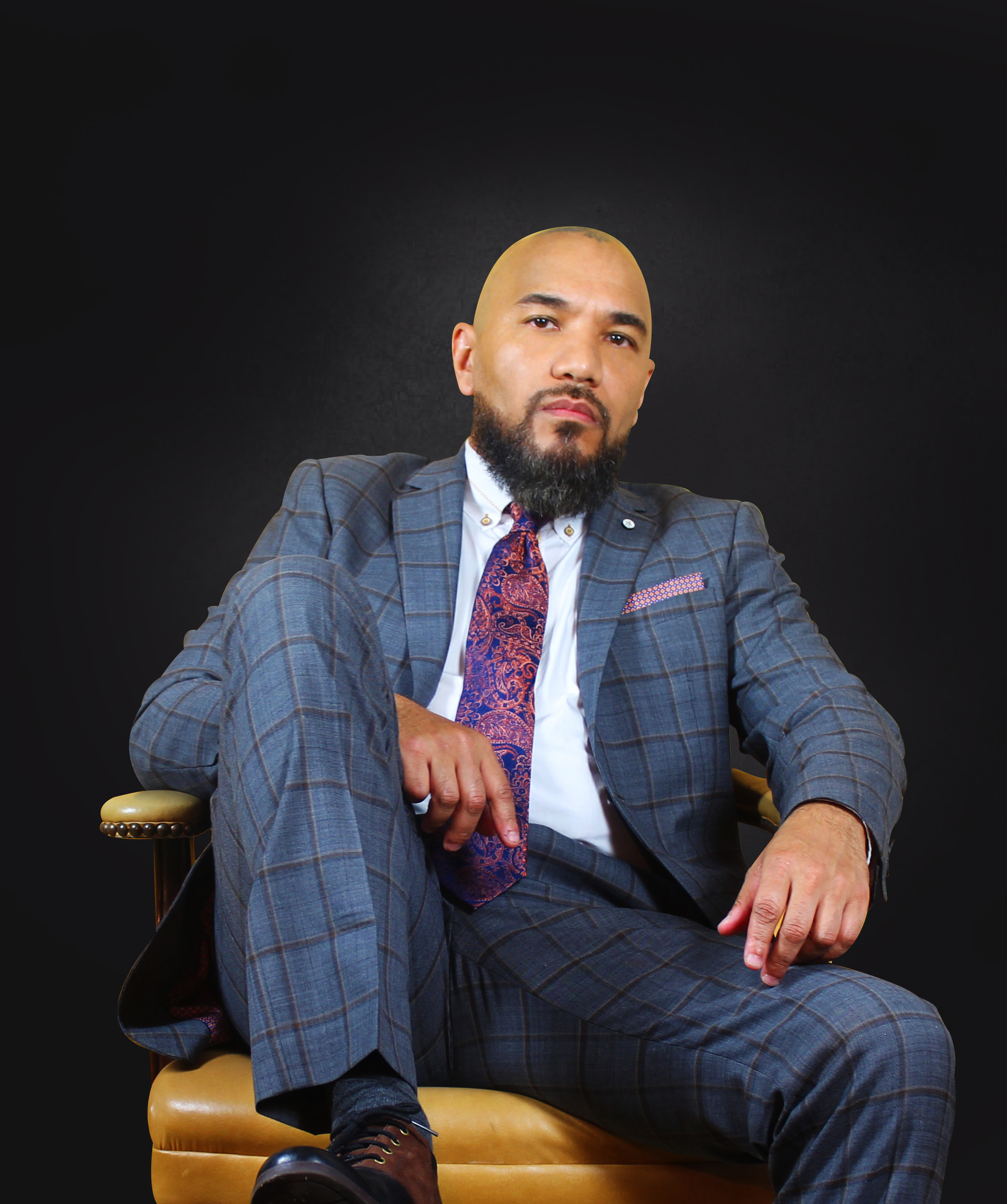 Roland Sato Page was born in Brooklyn New York in a military household with a mother from Osaka Japan and a combat trainer father with three war tours under his belt. He grew up in a well-disciplined home with five other siblings. As he got older his family relocated to St. Louis where the author planted his roots and also pursued a military life in the Army Reserves.
Roland married his high school sweetheart and started a family of four. Roland joined the St. Louis police department were his career was cut short when he was convicted of federal crimes due to his childhood affiliation.
After enduring his demise he rebounded becoming a famed a tattoo artist opening Pearl Gallery Tattoos in downtown St. Louis Mo. The company grew into a family business yet another unfortunate incident tested his fate. He was diagnosed with Lupus which halted his body art career. However, with tragedy comes blessings. Roland's sons took over the business and propelled the shop to a higher level. Roland consumed with depression began writing to occupy the time. With a newfound passion, he traded visual art for literary art.