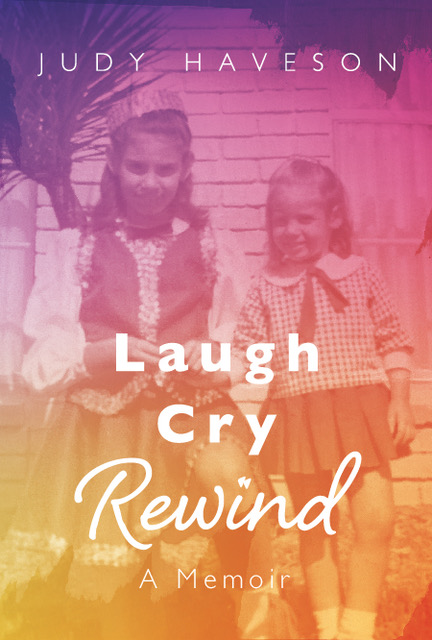 Nonfiction/Memoir
To Be Published: September 28, 2022
Publisher: J Press Books
Growing up in 1970s and 80s suburban Houston, Judy Haveson is funny, sarcastic, and fiercely loyal, especially to her family, friends, and big sister, Celia. When she suffers a series of unimaginable traumatic events, her seemingly idyllic childhood comes to a halt, changing her life forever.
In Laugh Cry Rewind, Judy takes readers on her journey of self-discovery, sharing funny, touching, and heartbreaking stories from her childhood all the way to the birth of her son. Her experiences serve as a reminder that while life is not always fair, ultimately, the choice to surrender or keep on living is ours. Her message to others who have experienced loss or tragedy is this: stop waiting for the other shoe to drop. Let life go on, and good things will be waiting for you on the other side of the pain.
Editorial Reviews
"Judy Haveson shares her life story with a sublime balance of heartbreak and humor. Laugh Cry Rewind is intimate and mesmerizing thanks to Haveson's conversational style and wit; her struggles and triumphs are palpable, and even her ordinary stories dazzle."
Self-Publishing Review, ★★★★½
"A wonderfully written memoir that will truly have its readers laughing and crying. Haveson does an exemplary job of taking her readers through the worst and best times of her life, from her beautiful sister's untimely death to her dating horror stories leading up to meeting her amazing husband. The passion and perseverance Haveson has is commendable."
--Kristi Elizabeth, Manhattan Book Review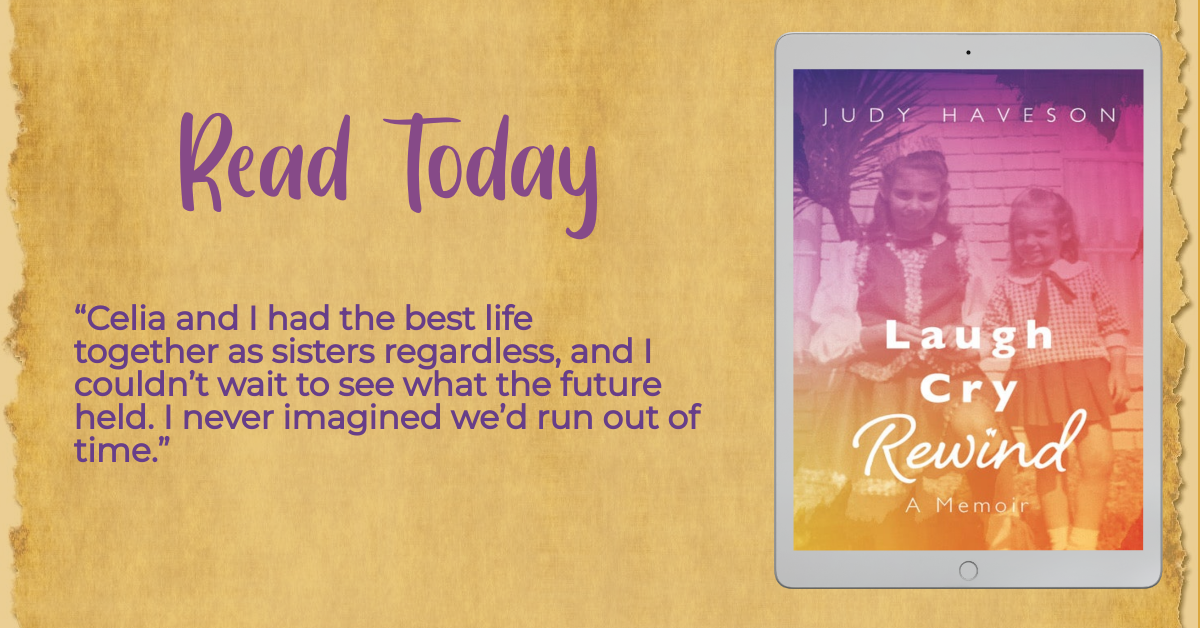 Interview
Can you tell us a little about the process of getting this book published? How did you come up with the idea and how did you start?
I've always wanted to write a book but never knew what to write about or where to begin. Two years ago, on September 11, 2020, I was watching many of the 9/11 tribute specials on T.V. For whatever reason, I couldn't stop crying. The memory of 9/11 is different for every American, but for me, the emotion is always front and center. I didn't lose anyone during the terrorist attack, but it is the anniversary of the day I buried my sister.
I called my best friend, Melinda, to cry to her. I don't even know why I was so upset. I told her how worried I was that my life after my sister's passing had no meaning and how I worried that my son would have nothing to remember me by if I died now. I remember saying, "Who will tell him about me before he was born?"
As I cried to her, she said, "Judy, you have a special gift with your stories and how you tell them. Your story matters, and you need to share it. Even if you only touch one person, it's worth it." So, that's when I decided I'd write my story and wherever the book took me, I'd follow.
But it wasn't until the following summer that I hired a writing coach, created an outline, delivered pages to her each week, finished the first draft, and never looked back.
What surprised you most about getting your book published?
The biggest surprise in the publishing process is editing. Being self-published and having never done anything like this, I read a lot about how to self-publish a book. I love this option, but I realize self-published authors are still considered red-headed stepchildren to traditionally published authors. In my research, the key takeaways were to invest in editing and cover design. Of course, if you don't have a good story, sound editing, and cover design can't help you. But the editing process is fascinating. I had no idea about the different levels of editing, from developmental, copy, and line editing to proofreading. But I ensured my manuscript was edited correctly and ready for eyes beyond mine.
Tell us a little about what you do when you aren't writing
When I'm not writing, I work for a non-profit that helps raise funds for surgeries for children suffering from debilitating vascular anomalies. I enjoy spending time with my family and friends and raising my teenage son, who just started high school this year. That task is a full-time job! I love traveling, but because of the pandemic, I haven't done that much travel in the past two years. That will change next year as we're planning a big family vacation. I'm not sure where we're going yet, but we're going somewhere! I also love being with my beloved Yorkie, Toby. He's the best part of my day!
As a published author, what would you say was the most pivotal point of your writing life?
The most pivotal part of my writing life was when my fantastic writing coach, Amy, said to me one week when we met, "Judy, you know you're writing a book?" Until that point, I thought I was delivering pages about a story I was writing. I hadn't considered that more than 100,000 words could be a book.
When I first met with Amy, she asked, "When you finish the manuscript, do you plan on publishing it, or is it a story just for your family?" I thought I was writing the story for my family at the time. But as I got deep into the process, the story morphed. Instead of stories for my son to know me, they became stories from before and after my sister died. That's when I decided the story was for more than my son. As my friend. Melinda told me over a year before, "If you touch one person, it's worth it."
Where do you get your best ideas and why do you think that is?
I get my best ideas when driving in the car after dropping my son at school or some other activity. I typically have the radio tuned to a 70s, 80s, or 90s playlist, and the music conjures up many memories. Music has always been a big part of my life and listening to certain songs helps me remember and gives me ideas. I also get ideas from looking at photos.
What is the toughest criticism given to you as an author?
Well, I'm a first-time published author, so I don't have much criticism – yet! I'll get back to you. But as a young college journalism student, I had a professor tell me to pick a new major after my first writing assignment. He said I'd be an editor's nightmare because I wrote as I talked and never stopped talking! It worked out because I switched to Communications and had a successful career in public relations.
What has been your best accomplishment as a writer?
Besides holding the book in my hands, my best accomplishment so far is when I overheard my son tell his friends that his mom is an author. He sounded so proud. Of course, he also said when he first held the paperback, "Mom, books are so 1980!"
How many unpublished and half-finished books do you have?
I don't have any unpublished or half-finished books, but I have several unpublished or half-finished ideas!
About the Author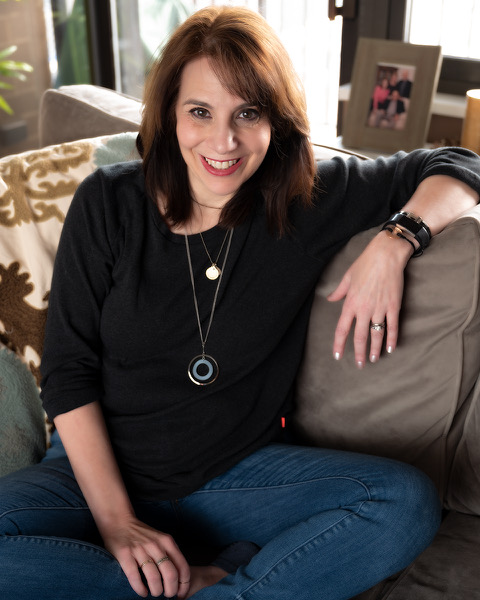 Judy Haveson is a proud Texan who will never lose her southern charm or accent and uses both when the situation absolutely calls for it. Her one-time dream of becoming a journalist was shattered when a professor suggested she pick a new major due to her penchant for obsessive conversation. He claimed she'd be an editor's nightmare because she wrote as she spoke and never stopped talking. This led her to a career in public relations. Judy's fixation with reading books and stories about other people's lives inspired her to write her debut memoir. She currently lives in The Hamptons with her husband, Adam, son, Jack, and beloved Yorkie, Toby.
Contact Links
Twitter: @judyhaveson
Purchase Links
a Rafflecopter giveaway