Contemporary fiction with a speculative element
Date Published:
May 14, 2020
Publisher: Black Rose Writing
No one knew it at the time, but April 19, 2011, was the most important day in the history of the world.
After his only friend and colleague, John Manta, disappears without a word, Dave Randall further entrenches himself in the humdrum life of an unenthusiastic lawyer. But once he begins to understand what happened, he embarks on a journey to uncover the deeper meanings and implications of John's fate.
Accompanied by Peaches the cat, Dave uproots his life and reinvents himself in the midst of his search. Along the way, he is haunted by his piecemeal understanding of John's fate and what it means for his existence. Little does Dave know, his journey of self-discovery will have ramifications that extend far beyond the borders of his own little life.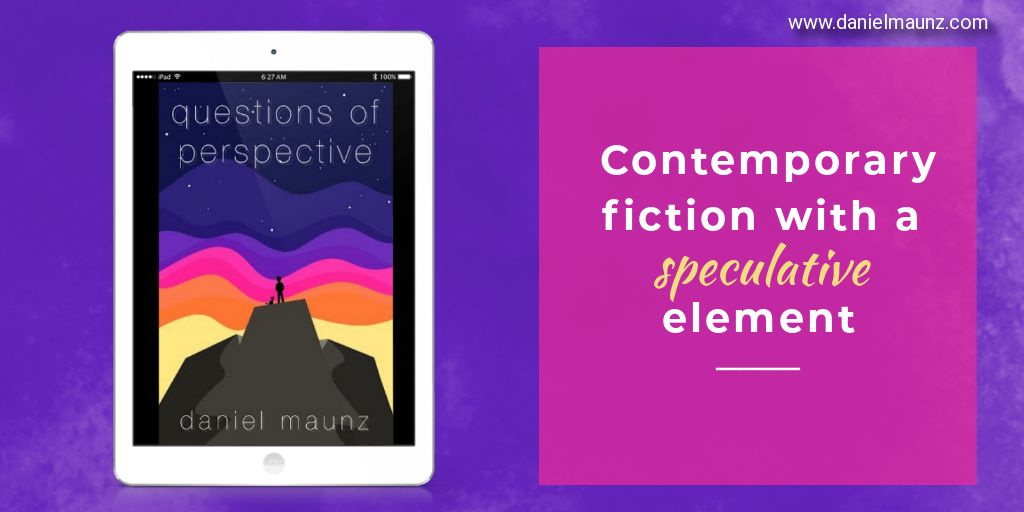 Interview
What is the hardest part of writing your books?
In general, just finding the time to write in a distraction-free environment is the hardest part. I have a two-and-a-half year old, son who is an absolute joy, but …. he does love to wake up before 6:00 each morning. At the end of the day, which is when I typically do my writing, I'm just so spent that it's often hard to find the energy to sit down and write for an hour or two. So with this new book I'm working on, I'm slowly but surely making progress. Just not as quickly as I would like!
With regards to "Questions of Perspective," the most difficult part was writing a story that squarely addressed the notion of "God" without being a "religious" book. I aimed to write something that could be equally accessible to both atheists and devout Christians. It was a very fine line to walk, but the book has already received positive feedback from people all over the religious spectrum, so I think I managed to put together a story that should not be alienating to anyone (at least in that regard).
What songs are most played on your Ipod?
I love compelling lyrics, so I'm often drawn to songs that make me think. Basically anything by The Weakerthans or John K. Samson ("Virtute the Cat Explains Her Departure" is an amazing song, for one). I also listen to a lot of The Hold Steady (I've listened to "Stuck Between Stations" until my ears bled). And whenever I'm undecided on what to listen to, I'll just play the Hamilton soundtrack on repeat.
Do you have critique partners or beta readers?
Not really. I will run chapters by my wife and get her feedback, but otherwise I tend to trust my instincts as far as what the story needs. My copyeditor made a few suggestions that probably went beyond mere copyediting, which I generally took to heart, but since "Questions of Perspective" is largely autobiographical in nature, I thought I was ultimately the best judge of the story.
The next book I'm working on features a more diverse cast of characters than my debut novel. Most of the main characters are female, and one of the other male characters is gay. When it is finished, I will likely try to find some willing souls to review the story and provide feedback on whether I've represented those diverse viewpoints in a realistic and respectful manner. I'm trying to do my homework on telling stories from those kinds of different perspectives, but it's always helpful to have someone who is actually coming from those positions weigh in.
What book are you reading now?
I am about halfway through the audio book of "All Boys Aren't Blue" by George M. Johnson, which I started listening to on a long drive this past week. It is a memoir addressing the author's experience of growing up as a gay black man in New Jersey, and dealing with all of the struggles associated with such. It's phenomenal so far; it's a rare book that leaves you feeling profoundly wiser after spending only a few hours of listening to it.
I'm also in the process of reading "Tell Me A Story: My Life with Pat Conroy," which was written by his wife Cassandra King Conroy. I'm a huge Pat Conroy fan. After devouring all of his books over the past twenty-five years, I thought I had a good sense of what the man was like. It's been very interesting to see him through the eyes of someone else (and Cassandra King Conroy is a terrific writer in her own right).
How did you start your writing career?
The first ten years of my legal career were spent as a litigator, where I would tend to work over ten hours a day (plus weekends), leaving me little or no time (or energy) to write outside of work. Occasionally I would muster up the energy to put together a short story to gift my wife, but I did not ever consider trying to write something to sell to the masses.
In 2015, I made a career shift that left me with some time for creative pursuits. I started writing a novel, which was ultimately titled "Questions of Perspective," around that time. It addressed some of the struggles I had personally dealt with prior to that change of careers, so writing it was a bit therapeutic in that regard.
T
ell us about your next release
.
My first book, "Questions of Perspective," is the story of an introvert trying to find the meaning of life. It is a somewhat lonely story in that regard, at least at first, so there are some topics that it was not quite positioned to tackle. One of those, which my next book will address, is the concept of "family", and what that word actually means. As I mentioned, it will have a diverse cast of characters, anchored by a lead female protagonist. It's been a lot of fun creating these characters and playing them against one another so far.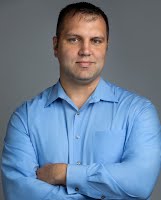 When he is not writing, Daniel Maunz works as in-house counsel for a major insurance company. He currently lives in Sullivan's Island, South Carolina, with his wife Lynne, their son Patrick, and their two cats: Admiral Meowy McWhiskers and Captain Cutie (or "Admiral" and "Captain" for short). Questions of Perspective is his first novel.