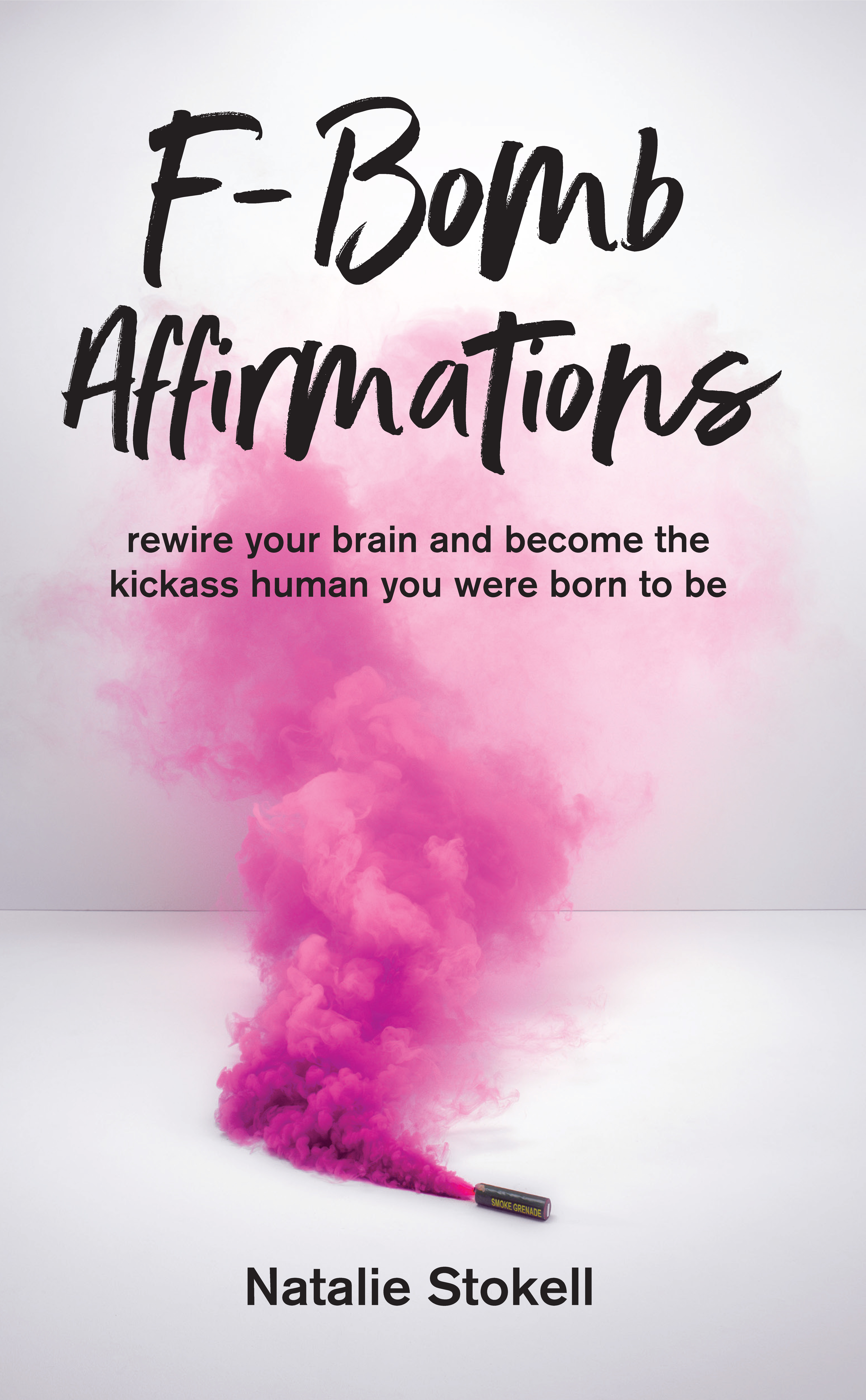 Date Published:
20.4.20 20th April 2020
Publisher: Change Empire Books
F-Bomb Affirmations is the self-help book for people who are fed the f•ck up with the same old stories keeping them from reaching their dreams and goals.
In this insightful and entertaining book, self-proclaimed affirmation queen Natalie Stokell breaks down the brain science of why we achieve some of our goals but not others. In 11 easy-to-read chapters, you'll learn:
• How beliefs are formed from a neuroscience perspective and how these beliefs filter your view of the world
• How to discover what stories are keeping you from reaching your goals, so you can push through these blocks and make some epic sh•t happen in your life
• How your brain works so you can start rewiring it for success and reach your goals faster
• What goals trigger your 'not good enough' stories and how to shift this so you can begin to feel worthy to receive
• Why swearing is actually good for you and how you can use it as an effective mindset tool
• How to create affirmations that actually work, so you can use them with confidence and create the life you were meant to live
By the end of F-Bomb Affirmations, you'll understand how your brain works and how to work it. You'll have five keys to supercharge your affirmations – and you'll discover how to immediately start applying these keys to the things you want to be, do, and have in your life.
Everything is possible. Your dreams are within your reach. And you've got what it takes.
You are one f•cking incredible human.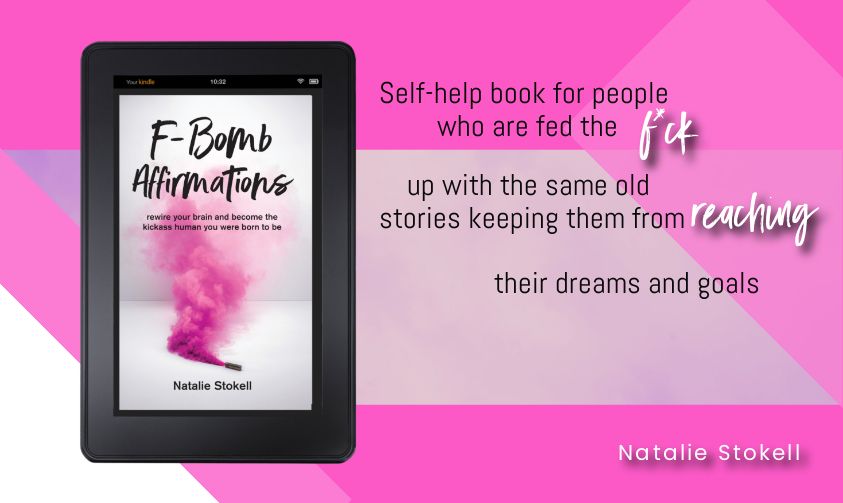 Interview
What is the hardest part of writing your books?
Getting out of my own way and silencing the "Shitty Committee" inside my head. But once I have assured them that we are safe and that putting myself and my stories out there so vulnerably is going to be okay, then their shouts slowly turn to quiet mumblings that I can tune out.


What songs are most played on your Ipod?
It depends what mood I am in, often it's some happy and deep house music, like DJ set by Tiesto. But equally I love the pianist Ludivico Einaudi. And of course I play my own affirmation tracks daily.(
www.fbombaffirmations.com/affirmation-recordings
).
Whatever I am listening to aligns with my values of feeling High Vibe as much as possible. High vibes are key to changing our emotional state, changing our emotional state is key to changing our thoughts, and changing our thoughts are key to changing our life.
Do you have critique partners or beta readers?
Yes! Beta readers are an important part of the process for me. It was hard to find some that were honest and gave helpful feedback though, like "You lost me here", or "Please explain this more clearly", as most friends just read it and said what they loved about it.
What book are you reading now?
I always have a few non-fictions on the go, currently I am reading, The Compound Effect by Darren Hardy, which is all about the importance of taking small actions everyday towards your goals. And I am about to start Untamed - a memoir by Glennon Doyle. Fiction books I will usually read in one sitting because I am a fast reader and I can't stop myself , the last one was a re-read of an old favourite - The Time Traveller's Wife.
How did you start your writing career?
My background is psychology, I have a masters, so I have written academically for a long time. I actually thought F-Bomb Affirmations would be much more academic, so I was surprised when it came out in the more casual voice that it did. Ultimately I think this is a good thing though, as it makes it more accessible and easier to read.
Tell us about your next release.
Oooo, great question! Okay this is the first time I am putting this out there, eeek, I am thinking it might be "F*ck Off Doubt, I'm awesome: step out of the shadows and shine your light" - it's based on the workbook of the same name that you can download from my website
www.fbombaffirmations.com
I am also soon to launch my mini course "How to effectively and easily use your affirmations every f*cking day", this is a value packed course that will help people find some really fun and effective ways they can start incorporating affirmations into their daily lives so they can rewire their brain and start creating the life they desire!
Please feel free to reach out with any questions or feedback you may have about my work or my book!
Thank you for having me on your blog!
With love and f-bombs of the best kind, Natalie xx

About the Author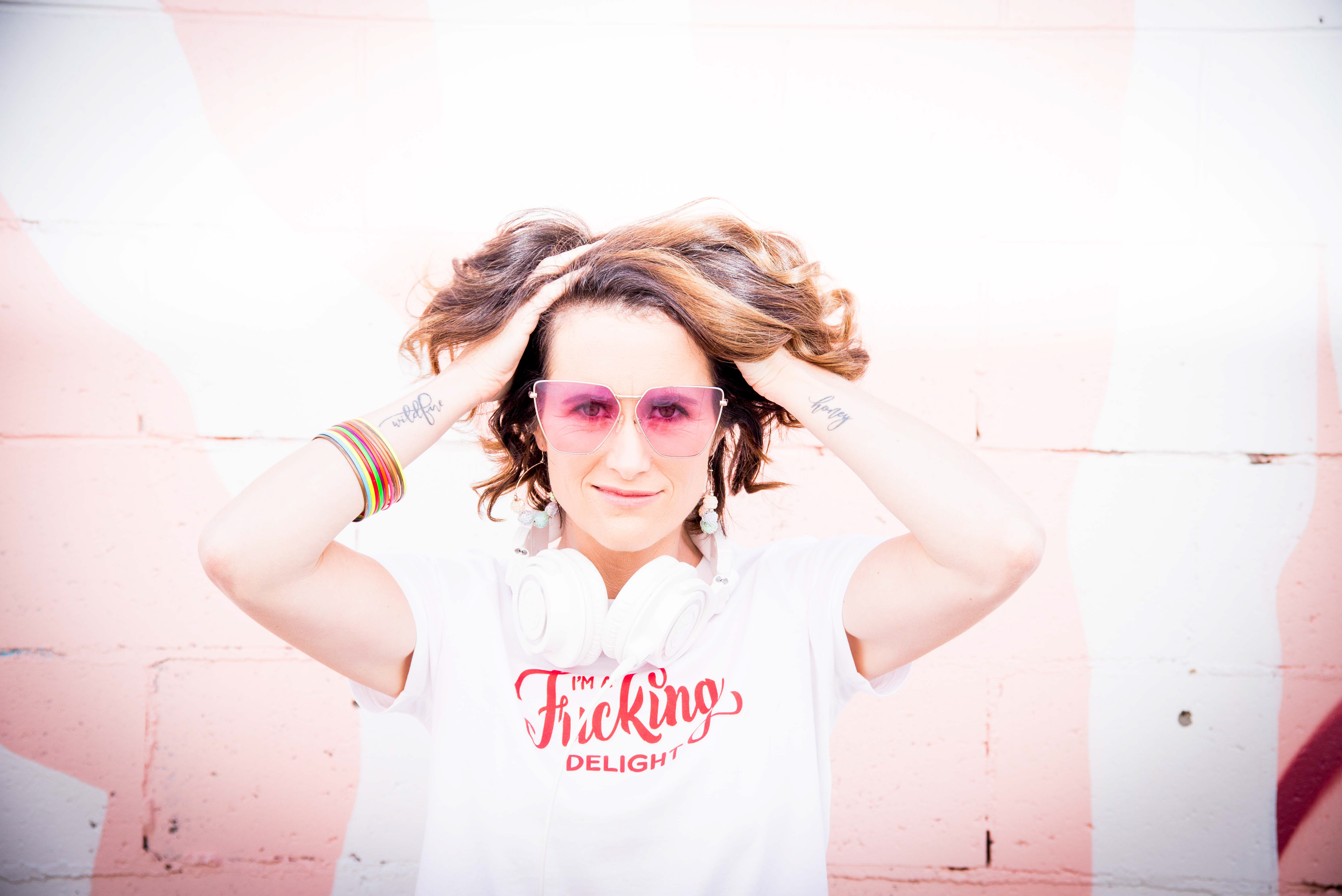 Natalie Stokell lives and plays on the Sunshine Coast, Australia, with her partner, their two children, nine chickens, and seven alpacas. She has a master's degree in psychology and has used affirmations for years to create the life of her dreams. Her affirmation recordings on SoundCloud have had over 219,317 plays. In this kickass book, she shares all her tips so that you too can change your life. You can find out more and connect with her at www.fbombaffirmations.com.