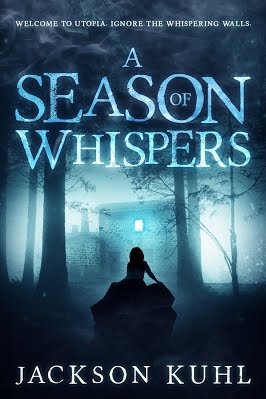 Gothic Mystery/Horror
Publisher: Aurelia Leo
Date Published: 08-10-2020 /
Audibook Launch April/May 2021
In the summer of 1844, Tom Lyman flees to Bonaventure, a transcendentalist farming cooperative tucked away in eastern Connecticut, to hide from his past. There Lyman must adjust to a new life among idealists, under the fatherly eye of the group's founder, David Grosvenor. When he isn't ducking work or the questions of the eccentric residents, Lyman occupies himself by courting Grosvenor's daughter Minerva.
But Bonaventure isn't as utopian as it seems. One by one, Lyman's secrets begin to catch up with him, and Bonaventure has a few secrets of its own. Why did the farm have an ominous reputation long before Grosvenor bought it? What caused the previous tenants to vanish? And who is playing the violin in the basement? Time is running out, and Lyman must discover the truth before he's driven mad by the whispering through the walls.
A Season of Whispers is Jackson Kuhl's debut novel of Gothic mystery, transcendentalist utopianism, and antediluvian hunger.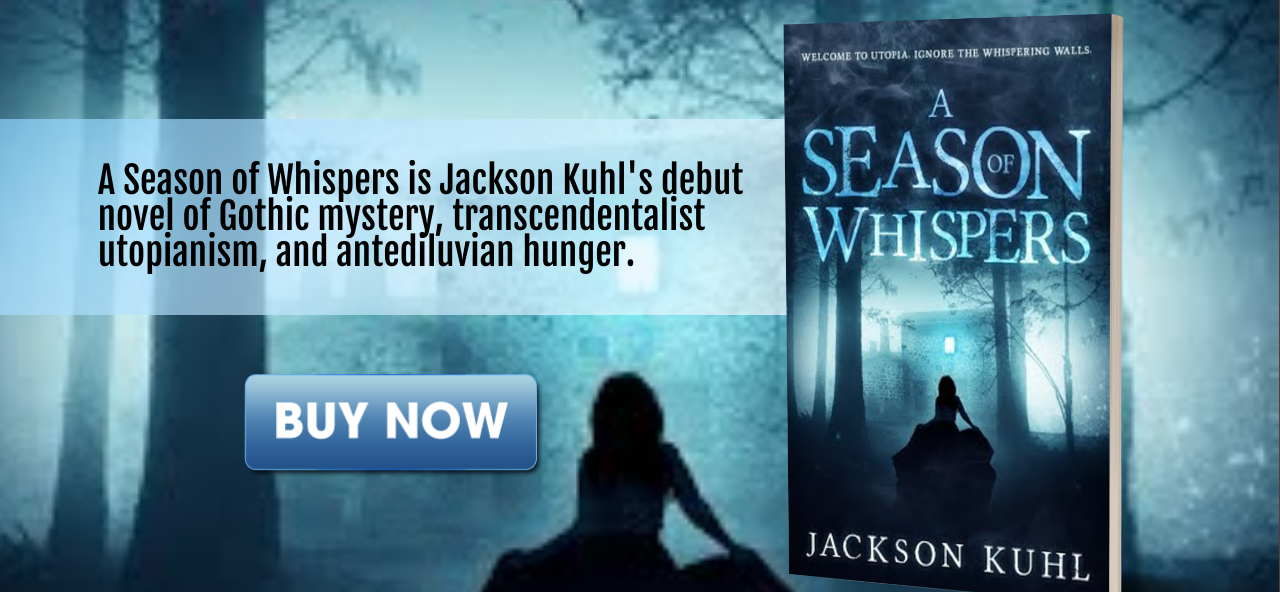 Interview
What is the hardest part of writing your books?


Writing the second half of the second act. I know my first act before I begin writing and I usually have a good idea of how it will end in the third. But the second act? That's undiscovered country I explore upon arrival.
What songs are most played on your Ipod?
These days I have a playlist that's meant to be the film score to my current WIP. Otherwise I listen to a lot of psychedelic rock and pop: The Black Angels, Temples, Tame Impala, Rosalie Cunningham. I just discovered Night Beats. I want fuzz guitar injected directly into my veins.
Do you have critique partners or beta readers?
Generally for my novels I will run it past one or two select readers before revising and submitting the manuscript. I take their input very seriously but mainly my goal is to learn whether what I've written makes coherent sense and isn't just garbled scribblings.
Editorial revisions or suggestions aside — again, I sincerely believe in the editorial process — I'm not a fan of beta readers or workshopping. I don't believe fiction writing should be a collective process because writing by committee dilutes the uniqueness of what the author is trying to communicate. You write your story, I'll write mine.
What book are you reading now?
Earlier this year I realized I'd never read all of Ursula Le Guin's Earthsea books. I'd read two-thirds of the original trilogy and I vaguely knew she'd published subsequent books in the 90s and early aughts. This was an oversight that demanded correction so I've been reading them straight through, starting with A Wizard of Earthsea. As of this writing I'm reading Tehanu.
How did you start your writing career?
After college I worked in publishing, first in print, then online, freelancing intermittently on the side. Eventually that segued into journalism. When my oldest son was born I really leaned into freelancing and eventually that resulted in my first book, a historical biography called Samuel Smedley, Connecticut Privateer.
Tell us about your next release.
I'm currently shopping a Gothic mystery set in 1898 in which a down-on-his-luck sailor visits his mother's family, most of whom he's never met, on their private island. His cousin committed suicide, or maybe was murdered, but either way it drove his aunt crazy. Also — and this should go without saying — the island is haunted.
#
Jackson Kuhl is the author of the Gothic mystery, A Season of Whispers, set in a haunted 19th-century transcendentalist commune. His short fiction has appeared in Black Static, Love Letters to Poe, and numerous anthologies. You can find him online @jacksonkuhl or at jacksonkuhl.com.
About the Author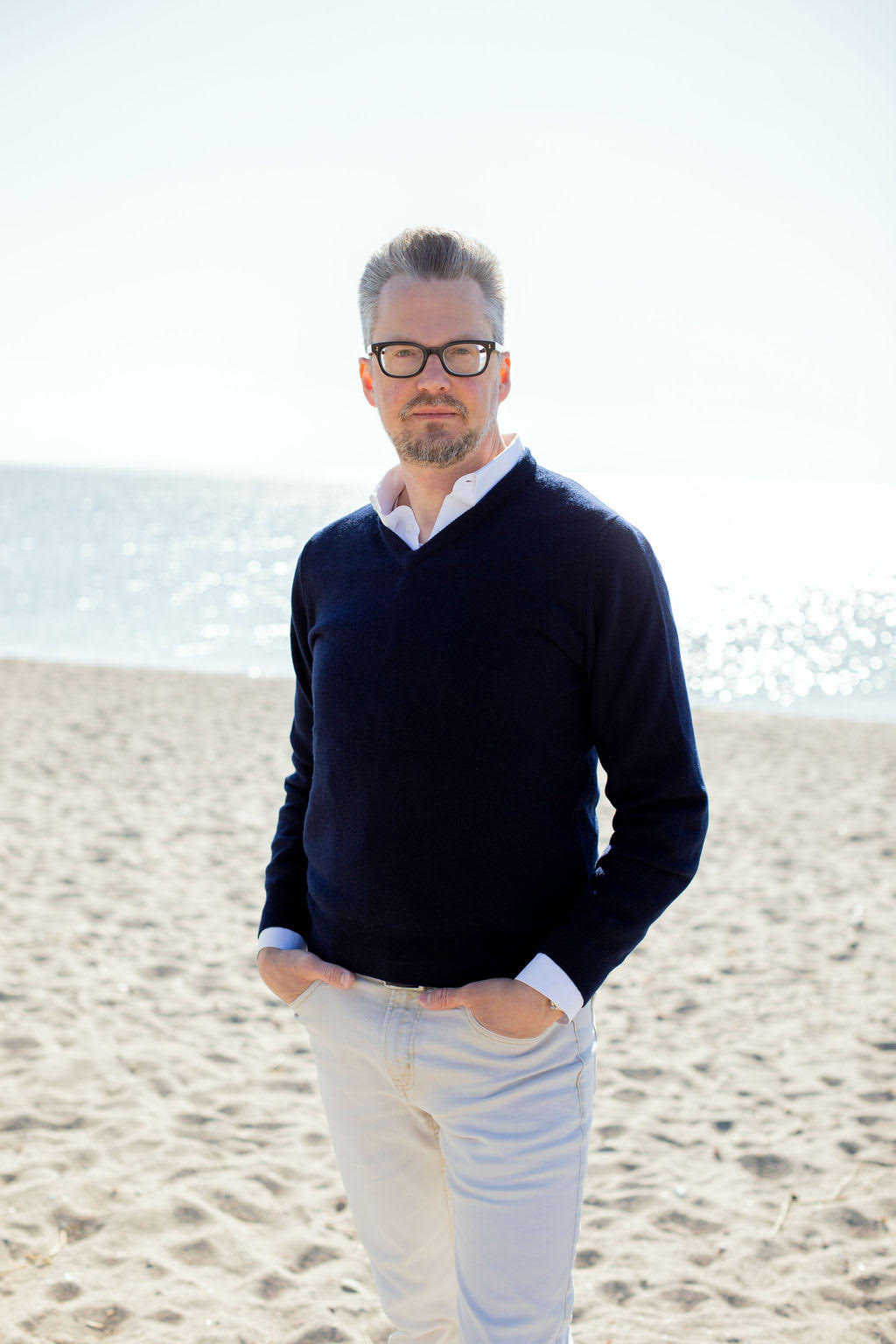 Jackson Kuhl is the author of the Gothic novel A Season of Whispers and the Revolutionary War biography Samuel Smedley, Connecticut Privateer. Kuhl has written for Atlas Obscura, Connecticut Magazine, the Hartford Courant, National Geographic News, and other publications. He lives in coastal Connecticut.
Contact Links
Purchase Links