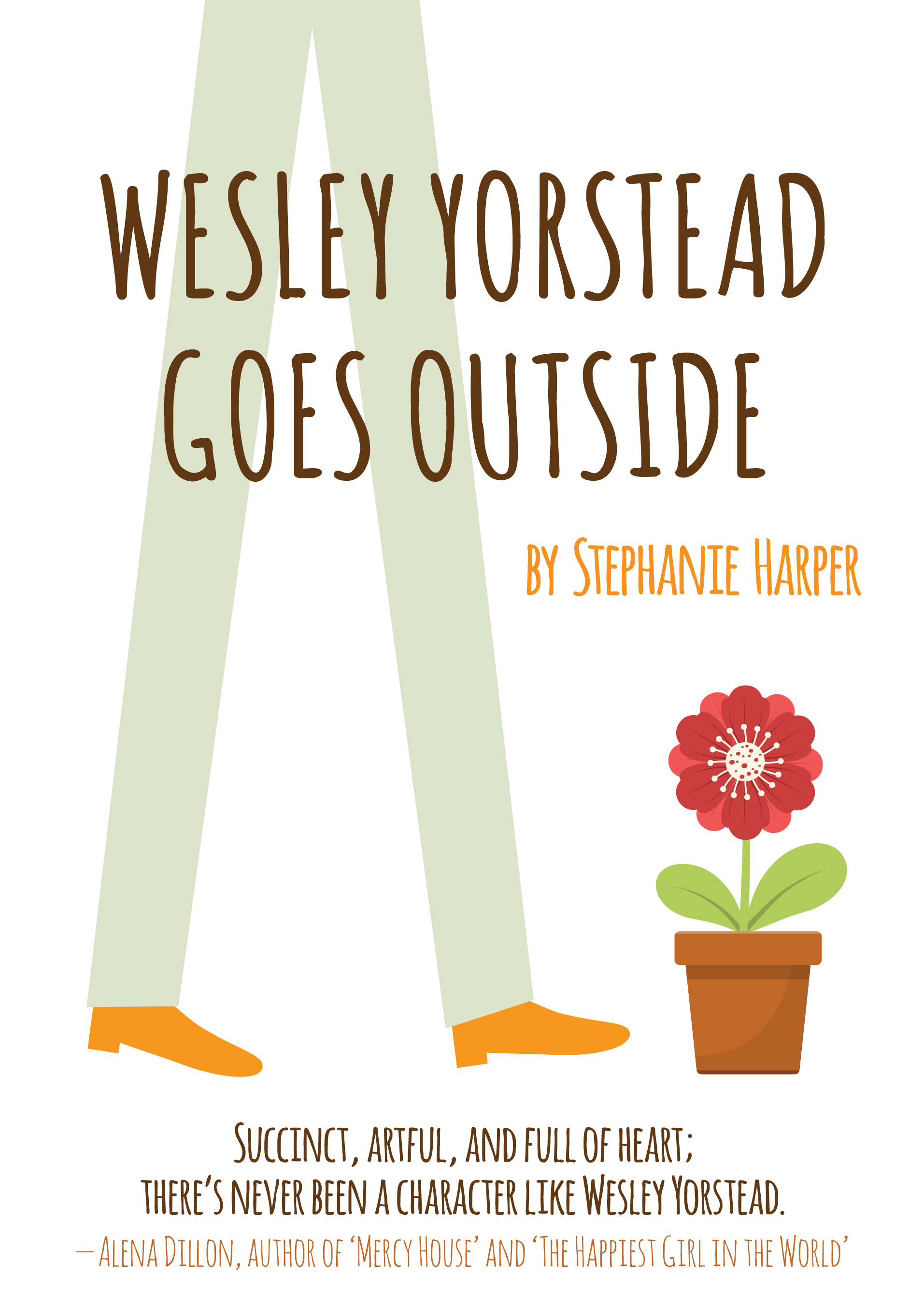 Contemporary Fiction, Literary Fiction
Date Published: October 26, 2020
Publisher: Propertius Press
When an agoraphobic man develops a relationship with a vivacious grocery delivery woman, the order he prescribes to his apartment, and his world, begins to crumble around him. Wesley Yorstead Goes Outside explores the life of Wesley Yorstead, a thirty-three year old graphic novelist who suffers from a severe case of agoraphobia that has kept him shut inside for over five years. When he meets Happy Lafferty for the first time, delivering groceries on behalf of her father's neighborhood market, Wesley can't shake the inherent magnetism between them and seeks to get to know this young woman who invades his space—both physical and mental. As their relationship grows more intimate, the restrictions of his situation become an even greater obstacle. When Happy's past comes back to haunt her, Wesley must decide if he can finally leave his apartment to help. A meditation on anxiety, fear, and human connection, Wesley Yorstead Goes Outside asks the reader to consider what our fears take away from our lives, and how we might overcome them.
Finalist for the Colorado Book Awards in the general fiction category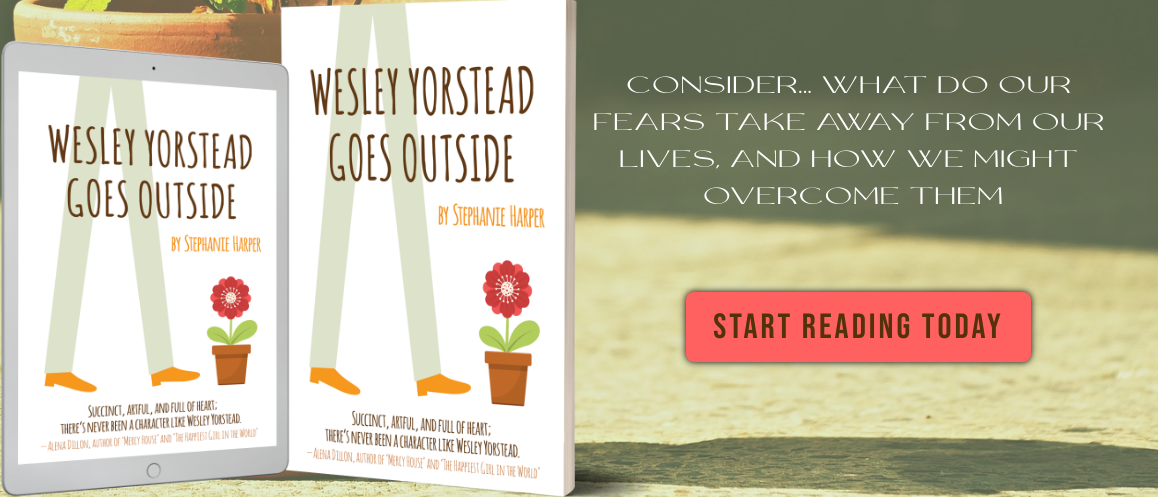 Interview
What is the hardest part of writing your books?
Right now, it's just finding the time and the motivation to write. I have never been someone who can write just a little bit every day. I like to do it in big chunks of time when I put down several pages in one sitting. The pandemic has made it hard. I've put my mind a lot more to revising this last year. Hoping to dive back into bigger projects soon.
What songs are most played on your Ipod?
Here are my top 5 most played songs from 2020 on Spotify:
Uneventful Days by Beck (so fitting, right?)

Shake it Out by Florence and the Machine

Feel It Still by Portugal. The Man.

Everything Now by Arcade Fire

Life on Earth by Snow Patrol
Do you have critique partners or beta readers?
Yes, I have a few trusted writing partners I exchange work with, all people who I met through my MFA program. It's really important to me to have fellow writers I love and respect and who really understand me and my work. I hope I provide the same for them.
What book are you reading now?
I always have two books going at the same time. One, hard copy and one on Kindle. Right now, I am reading When the Stars Go Dark by Paula McLain in hardback and In the Shelter by Padraig O Tuama on Kindle.
How did you start your writing career?
The first thing I ever published was actually poetry in a lit mag just a few years after I graduated from college. I did a lot of work doing freelance copywriting after college but it wasn't really until I did my MFA in Creative Writing that I got serious about publishing books. I have a poetry collection called Sermon Series and a fiction book called Wesley Yorstead Goes Outside. Hoping my next book will be nonfiction.
Tell us about your next release.
I am working on two projects in various states of completion. One is a novella length creative nonfiction book about my experience with chronic pain and illness, specifically the constant, refractory headache I've had for several years. I am also working on a fiction novel about a boy who survives a terrible accident and goes to live with his aunt and uncle, whom he's never met. Hoping to finish at least one in 2021.
About the Author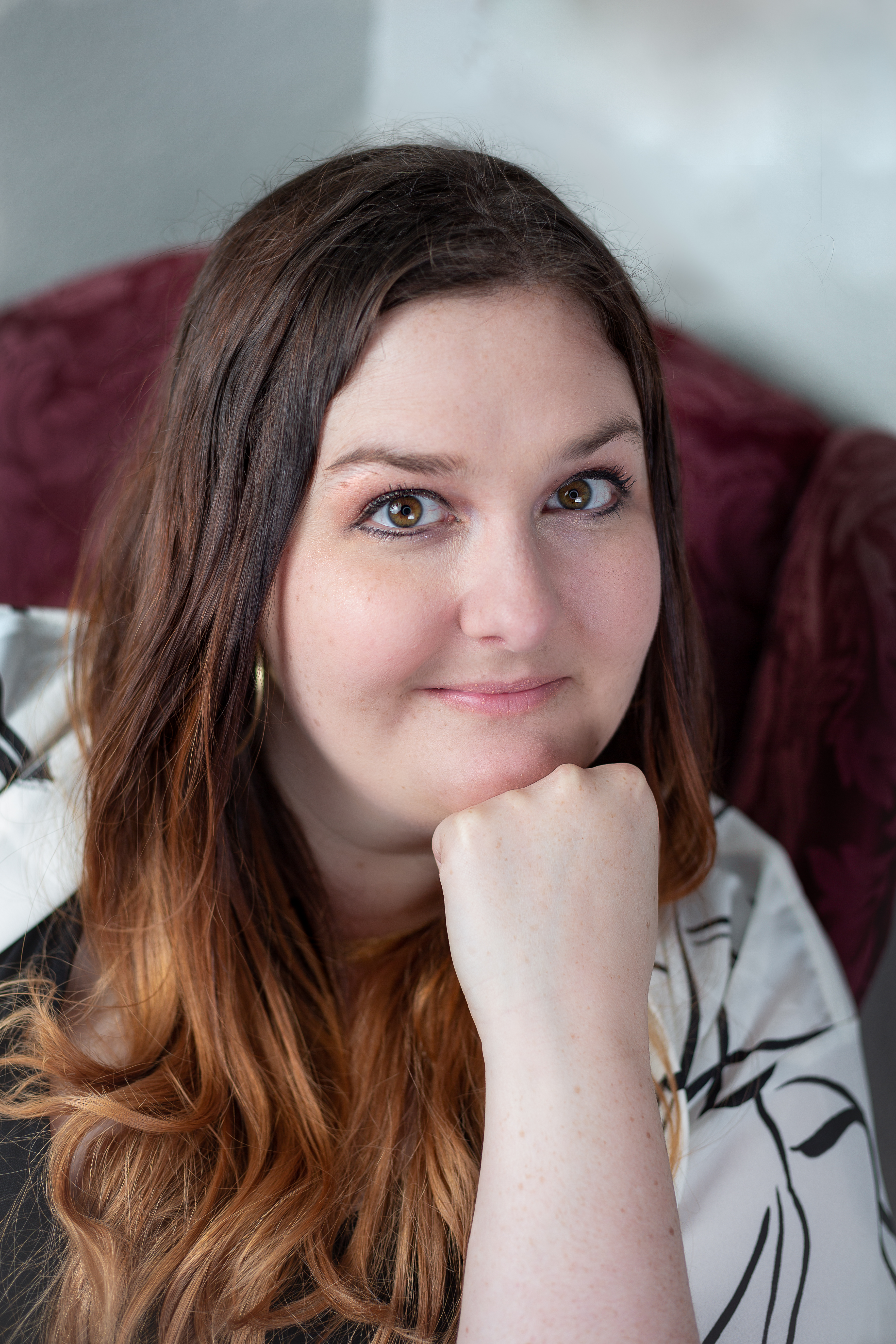 Stephanie Harper is the author of Wesley Yorstead Goes Outside (Propertius Press, 2020), as well as a poetry collection entitled Sermon Series (Finishing Line Press, 2017). She received her MFA in Creative Writing from Fairfield University. She's written personal essays and articles for many publications online and in print. She currently lives in Littleton, CO.
Contact Links
Purchase Links