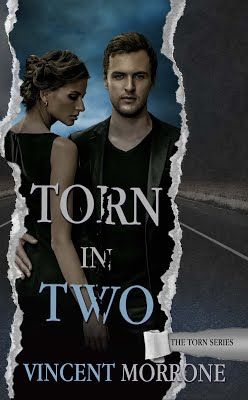 Book 2 in a three part series.
Publisher:
The Wild Rose Press
In small towns, secrets are like bodies. People kill to keep them buried.
Detective Ollie Miller has a new partner. A man once framed for murder, who's now haunted by dark secrets. When the remains of five corpses are discovered, Detective Miller realizes there is a monster among them.
The woman he loves, Ashley Duncan hides her past. Abused by her sadistic, alcoholic father, Ollie will need to show her a man's touch can heal her tortured soul.
But can he protect Cole Duncan, a traumatized child who will once again come face to face with a killer? Because in a small town, a monster called Jericho watches them all.
Ollie was on edge. Someone had taken a big risk in killing Diana.
Then there had been that feeling outside Vic's house tonight. It had only lasted a moment, but he was positive someone was watching them. Probably just more evidence that he was being paranoid, which is why he hadn't said anything to Drew.
Ollie put the water back on, and rinsed off the last of the suds.
Maybe he should have said something. Drew clearly believed in instincts. Drew had sat in the small, stone alcove near where his sister's body was found, looked out on that area of dirt and just knew something was off. He'd been right.
Of course, maybe Drew simply had better instincts then Ollie did.
Getting out of the shower, Ollie grabbed the large, white terry cloth towel and started to dry off. The bathroom was small, so he stepped out into the bedroom and towards the dresser. Wrapping the towel around his waist, he opened the top drawer.
The sound of glass shattering had Ollie's heart racing. He grabbed the gun on the dresser and rushed through his bedroom door, and down the hallway. He burst into the living area, instantly training his gun on the source of the disturbance.
"Police, don't move!" Ollie commanded.
Hands went up. It was a woman, thin and tall, with auburn hair. The familiarity of her curves was just setting in when she turned her head and grinned. "Don't shoot officer. I surrender."
Ollie lowered his gun. "Ashley?"
She turned the rest of the way around, lowered her hands and folded her arms. "No wonder you made detective. Planning on shooting me with that, stud?"
Ollie scowled. "Of course not. The safety is back on already."
Ashley's smirk turned into a grin. "I wasn't talking about your gun." She glanced down.
Ollie followed her gaze and saw the towel had fallen down around his ankles. "Fuck!"
He grabbed at the towel with one hand, trying to cover himself with the other. As he was still holding his gun, he was afraid he was going to shoot his dick off, but that couldn't be much more embarrassing.
Ashley snorted as he wrapped the towel around his waist again. "Easy there, stud. It's not like you have anything to be embarrassed about. Go get dressed and don't shoot anything important off."
He slinked away to the bedroom, cringing as he heard her laugh.
Born and raised in Brooklyn NY, Vincent Morrone now resides in Upstate NY with his wife. (Although he can still speak fluent Brooklynese.) His twin daughters remain not only his biggest fans, but usually are the first to read all of his work. Their home is run and operated for the comfort and convenience of their dogs. Vincent has been writing fiction, poetry and song lyrics for as long as he can remember, most of which involve magical misfits, paranormal prodigies and even on occasion superheroes and their sidekicks.