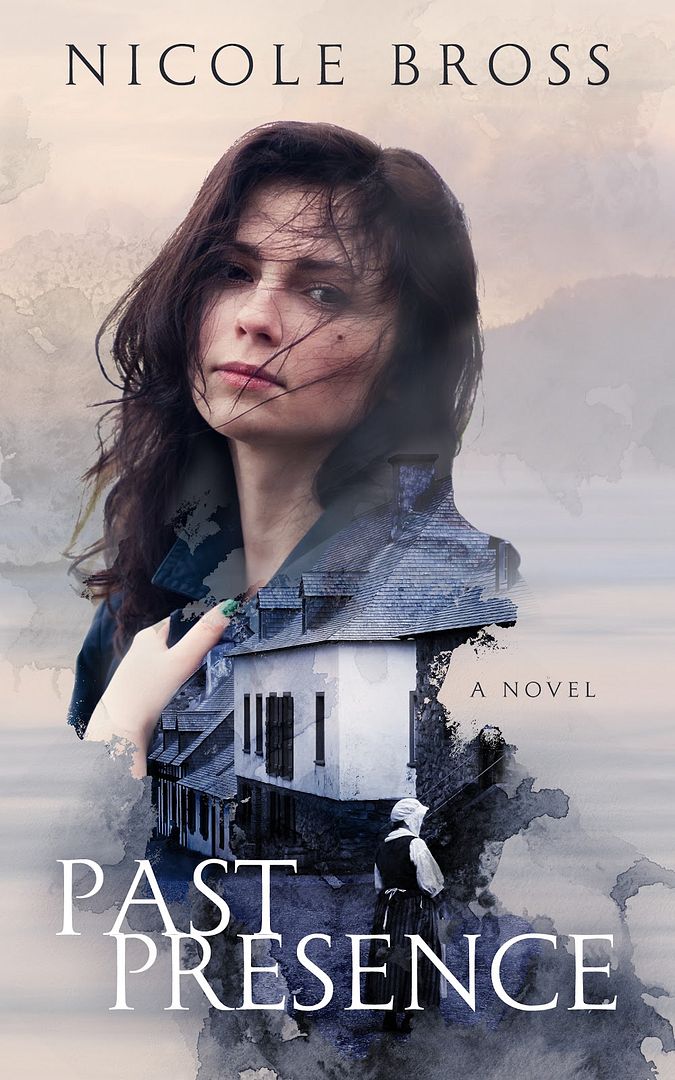 Date Published:
April 1, 2019
Publisher: Literary Wanderlust
Only by looking into the past can Audrey save her future.
Audrey Eames is happy living the wanderer's life. After a near-death experience in her teens, Audrey can see people's past lives whenever her skin touches theirs, and afraid of being labeled delusional, she's never stayed in one place too long or made any deep connections.
So when Audrey's estranged aunt dies and leaves her the historic Soberly Inn and Public House on the scenic Oregon coast, Audrey wants nothing to do with it. She's determined to sell the inn and leave town before someone discovers the power she's been hiding from the world, but clauses in her aunt's will seem to block her at every turn.
Yet once ensconced in Soberly's small town life, the people—particularly the inn's bartender, Kellen Greene—start to grow on her, and she begins to feel that maybe she's finally found a place of her own. As accepting as the townspeople seem, Audrey fears their reactions—and Kellen's rejection—and decides to keep her visions a secret. But all is not well in Soberly. Soon after Audrey arrives, people in town start dying in the same manner as in their past lives—but in this lifetime it's murder. When suspicion starts to fall on Audrey and Kellen, Audrey vows to use her gift to find the murderer and protect the people she loves—before it's too late.
Interview
What is the hardest part of writing your books?
For PAST PRESENCE specifically, it was the fact that a few months after starting it, I fell into a period of deep depression and stopped doing anything I enjoyed, including writing. It took 18 months to recover and get back to it. In general, I'd say I'm a pretty slow, methodical writer. I edit as a write and take a lot of care to make things right the first time. I don't produce messy first drafts that require a lot of restructuring and revision to get them ready. The result is a pretty clean draft, but it takes me a long time to get to 'the end.'
What songs are most played on your Ipod?
I don't think I've owned an iPod since the early 2000s! My phone tells me some of my top songs are This Modern Love by Bloc Party, Afraid of the Dark by Ejecta, Hope for the Hopeless by A Fine Frenzy, Fineshrine by Purity Ring and Florence + the Machine's cover of Beyonce's Halo.
Do you have critique partners or beta readers?
Yes, I'm very fortunate to belong to a writer's group in my city, and several members read early drafts of PAST PRESENCE and provided me with feedback. I also had a few family members give me their advice.
What book are you reading now?
I have a huge pile of books waiting for my eyes: Before We Were Yours by Lisa Wingate; The Stone Sky by N.K. Jemisin; The Shadowglass by Rin Chupeco; The Luminous Dead by Caitlin Starling; The Perfect Assassin by K.A. Doore; an ARC of Her Daughter's Mother by Daniela Petrova and Little Darlings by Melanie Golding are a few of the books I plan to read this month.
How did you start your writing career?
Around the same time I started holding a pencil. I was publishing a family newspaper and writing serialized fiction for my friends by around age 9 or 10 and never really stopped. Professionally, I have a degree in journalism and wrote for magazines, newspapers and television before I became a published fiction author. Today I work as the editor-in-chief of Birthing Magazine.
The book I'm writing now is a speculative YA story, which is my first foray into young adult fiction. When Bree Banks dies unexpectedly at 17, she never imagines she'd be recruited to join the Attendants, modern-day Grim Reapers who help the living transition into death. It's not a role she wants, but signs point to an event in the near future that will make many Attendants necessary and she needs to figure out how to do the job before catastrophe hits. It's full of snarky dialogue, heartbreak and #ownvoices moments for the neurodiverse. I really hope it finds a home with a good publisher.
About the Author
Nicole Bross is an author from Calgary, Alberta, Canada, where she lives with her husband, two children and one very large orange cat. When she's not writing or working as the editor of a magazine, she can be found curled up with a book, messing around with her ever-expanding collection of manual typewriters or in the departures lounge of the airport at the beginning of another adventure. Past Presence is her debut novel.