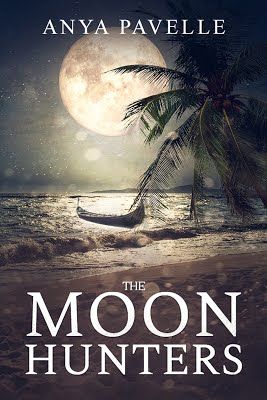 Science Fiction/Dystopian Fiction/Post-Apocalyptic Fiction
For fans of The Hunger Games, Divergent, and The Gender Game comes a captivating new story like no other.
The Pestilence sweeps the globe with terrifying speed. A group of survivors finds an island sanctuary.
Three generations later, no one has heard from the outside world in years. The old radio only crackles with static. The Pestilence either finished its job or the world tore itself apart.
In the Village of Lehom, Leilani has been called to court as a Virtue by the King. Going to court means losing her independence and self-respect. Unfortunately, she doesn't have a choice.
Leilani decides to take a stand; the King be damned. She plans a daring escape and sets in motion a series of events that will shake the foundation of her village and the island to its core.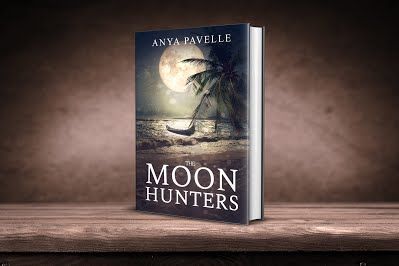 Interview
What is the hardest part of writing your books?
I usually don't have a hard time making the words come or planning a novel. However, I think that I drench the pages with too much internal narration, especially in my first drafts. I also have difficulty writing action sequences. I'll have to study up on that!


What songs are most played on your Ipod?
When I write, I stream the Calm Meditation channel on Pandora, and some of my favorites that pop up are anything by Deuter, Dean Evenson, and Li Xiangting. I also like Loreena McKennitt and a group called Niyaz.
When I'm not writing, I listen to anything from German industrial, goth, darkwave EDM, and punk, to blues and classical music.
Do you have critique partners or beta readers?
I do. I've networked with some wonderful writers over the past couple of years and appreciate their input. My BFF and close family members also give me honest feedback on my WIPs.
What book are you reading now?
The Secret Wife of Aaron Burr.
How did you start your writing career?
I've had ideas for books since I was in high school, but I didn't start putting stories on paper until a couple of years ago because I was focused on getting my M.A. and Ph.D. When my dissertation was finally done, I took some time to relax and then tried my hand at fiction.
I'm currently writing the sequel to The Moon Hunters. The first draft should be done in a couple of months. I also have a historical fantasy novel that I've written. It takes place in 1860s New Orleans and contains flashbacks to the 1840s. The story is about a young woman who communicates with her dead father through his tarot cards. She also works with her spirit friends and Marie Laveau to bring her family justice for the wrongs committed against them. I call this historical fantasy because of the presence of spirits, but the spirits are just as real and vital as the other characters in the novel.
About the Author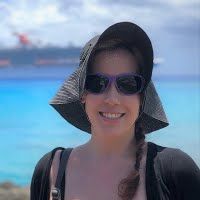 Anya Pavelle was born in Massachusetts but eventually settled in Florida, where she currently lives with her husband and dog. She's a trained art historian who sees the quiet beauty in nature, art, and literature. Anya has been imagining new worlds since she was six years old and like many morbidly curious people, she's obsessed with dystopian literature. The Moon Hunters is her first foray into science fiction. She's currently working on the sequel and also plans on writing a prequel. In addition to writing, Anya loves traveling the world, SCUBA diving, relaxing with her friends and family, and finally, curling up with a new book and a glass of wine on a moon-lit humid night.
a Rafflecopter giveaway