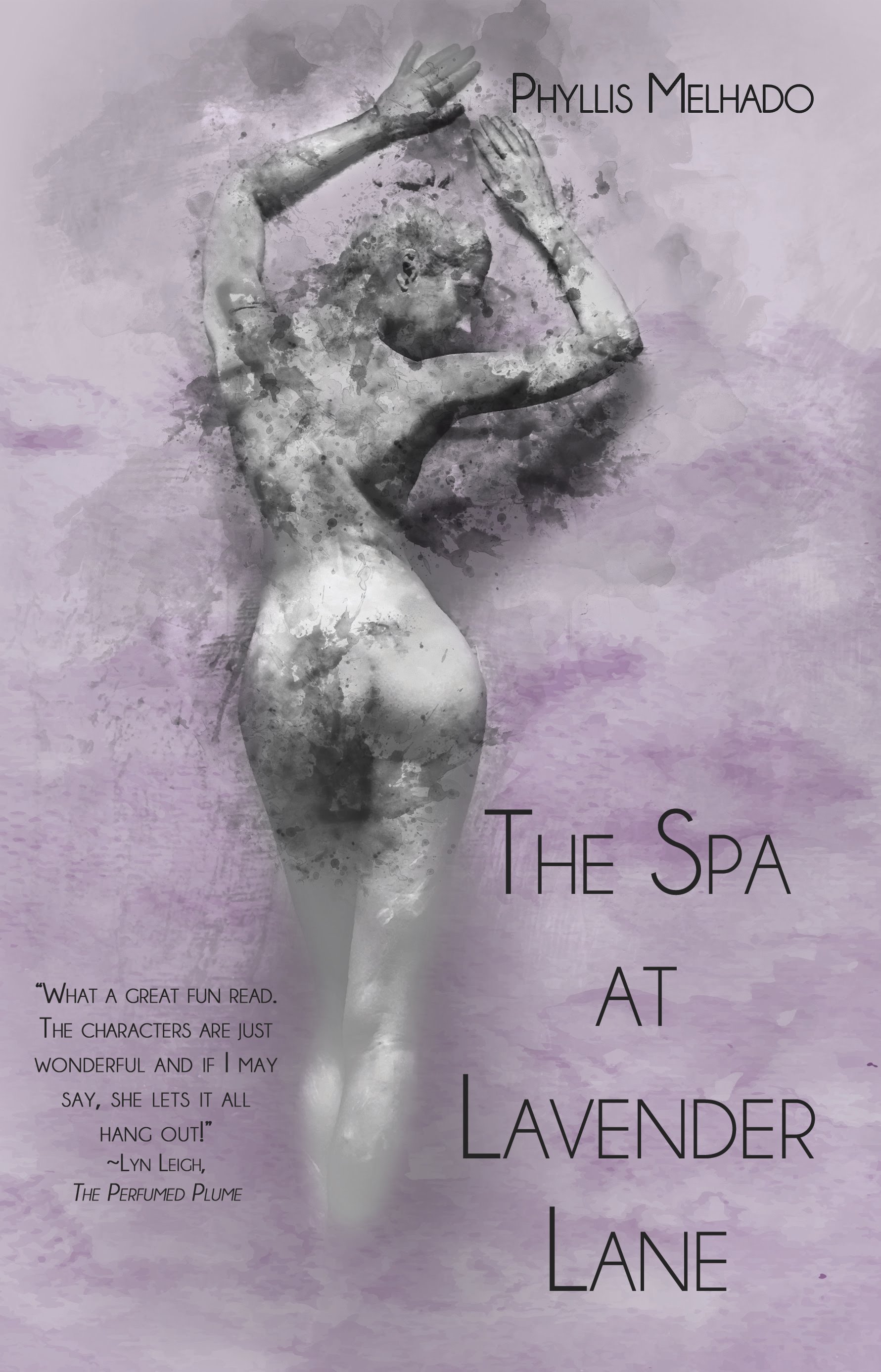 Date Published: May 7, 2020
Publisher: Black Rose Writing
Take a peek behind the curtain of wealth and glamour in Phyllis Melhado's sassy and sultry beach read. The guests who arrive for a 10-day stay at the nation's premier spa at Lavender Lane seem to have everything a girl could want: high-flying careers, social and financial prowess, access to the top fashions and beauty products, and even a dash of fame. Yet each woman is in need of rejuvenation from insecurities, flatlined business motivation, or failed relationships – problems that will require more than the spa's renowned anti-aging quince cream to fix. As the women learn to trust one another, they each figure out how to take a second chance at life, and reclaim what's most important.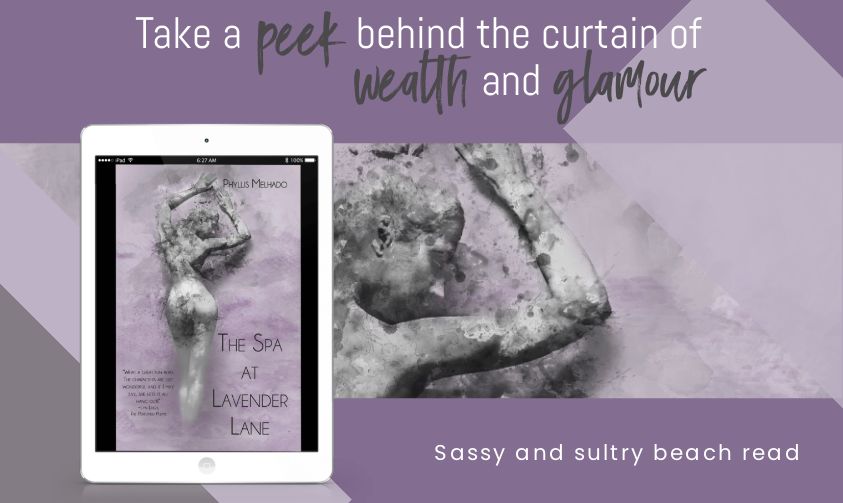 Interview
What is the hardest part of writing your books?
The hardest part of writing, for me, is not the writing at all. It's clearing my decks and getting rid of distractions and everything else I have to do. It's taken me a long time but I am finally able to ignore phone calls and delay checking my emails, phone and social media posts until a designated break. It's really hard to tell people you can't talk to them or answer their emails until later in the day, but it's become a must-do for me in that my most productive time is morning through mid-afternoon. After that, the other side of my brain takes over and I answer people and perhaps even give a shot at balancing my check-book! And lest I forget that in the early afternoon, My Schnoodle Mo gets on my case: Time for my walk, don't ya think. Mom?
What songs are most played on your ipod
?
Alexa is great in that she caters to my every musical whim – which is especially helpful when there's a particular song I want to hear and would have trouble finding …such as Stevie Wonder's "Love Light in Motion" or Ray Charles' "Singing My Song for You." She will also give me Antonio Carlos Jobim albums or all kinds of Sinatra when the spirit moves me, but my default music is classical and it comes from a good-old-fashioned radio on a table near my computer. The curators at WQXR, the classical station here in New York, seem to know exactly the kind of music that I need to be the background for my writing, from Rachmaninoff to Sibelius p- and there's no high quite like finding the right word to the glory of Beethoven's Ninth!!
Do You Have Critique Partners or Beta Readers?
I am fortunate in that I have both. I have been in a writers group for several years. These men and women are all really good writers - several of them published - and reading and critiquing their work followed by lively discussion is both fun and instructive. You can learn a great deal with critical examination of another's work and certainly by having your own work put to the test. As for Beta readers – my closest friends have always been eager to have a look and I trust their judgement as they are excellent writers themselves.
What books are you reading now
?
I'm coming up to the end of The Dutch House. Ann Patchett never disappoints! Elizabeth Gilbert's City of Girls is up next. I doubt she will disappoint, either…
How Did You Start Your Writing Career
I've been writing, one way or another, for as long as I can remember. My mother taught me to read and write before I started school and it's always been part of me. I started my business career as a copywriter and did some magazine freelancing and ghosted a best-selling book, early on. There wasn't much time for outside writing during my years as Vice President of Public Relations for Estee Lauder, but I did have a lot of fun when I had a piece in Cosmopolitan - a romantic personal tell-all, under a pseudonym! I didn't tackle long-form fiction until several years ago when I left the corporate world with the express intention of writing. What followed were a couple of heart-breaking near misses, including a screenplay that was optioned by a big Hollywood production company.
I am thrilled with the publication of The Spa At Lavender Lane. I've been able to accomplish a life-long dream.
Tell Us About Your Next Release
Ah, my next book has quite a long history! Its' a novel based on the true story of an extraordinary young woman who, against tremendous odds, went on to earn her MD degree as well as a PhD in bio-chemistry to become a pioneer in the field of palliative care – a journey made possible by the selfless love and support of her husband, whom she met on her first day at college. It is a story of love, commitment, sacrifice, humor, and important life lessons that inspire me every day.
The former Vice President of Public Relations for Estee Lauder, Phyllis Melhado has had her work published in Town & Country, Cosmopolitan, and The Scarlet Leaf Review. She has also ghosted a best-selling beauty book as well as a nationally syndicated beauty column. She earned her Master's degree in Communications from NYU and lives in New York City. The Spa at Lavender Lane is her first novel. To learn more about Phyllis and her work, visit https://www.phyllismelhado.com.
a Rafflecopter giveaway