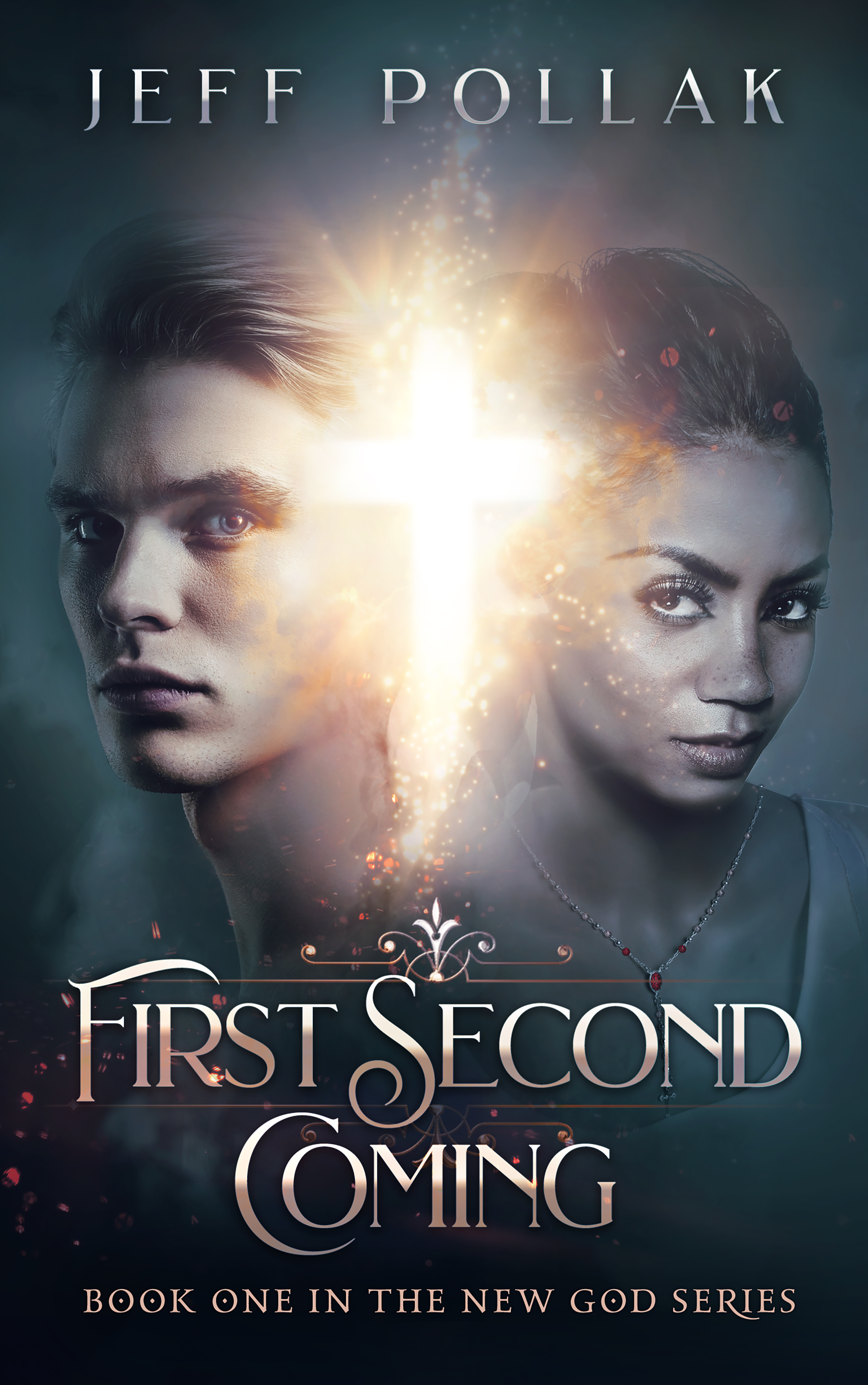 Book One In The New God Series
Supernatural Suspense, Romantic Suspense
Publisher: Acorn Publishing
In 2027 the deity known as NTG – short for New Testament God – retires after more than two thousand years of minding the store for his employer, Milky Way Galaxy, Inc. The new god, a planetary turnaround specialist, must decide whether Earth's dominant species should or should not be included in his plan to bring the planet back into full compliance with Milky Way Galaxy, Inc.'s planetary operation standards.
Earth's new God introduces himself to humanity by unexpectedly appearing on the Ram Forrester Hour talk show. Ram, an atheist, and co-host Brendali Santamaria, a devout Catholic, are stunned. God's interview, beamed worldwide, shocks and infuriates viewers. They learn that a sixty-day conference will take place in Los Angeles to determine whether humans are capable of helping him implement his planetary turnaround plan. All mankind must do to earn a coveted spot in this God's good graces is eliminate religious violence forever, without his heavenly help. Failure means extinction.
God designates Ram and Bren as the conference's only authorized media reporters. This assignment, fraught with peril, ignites their romance. Not only must the harried couple attend the conference meetings by day and do their show at night, they must also outwit a fanatical religious group bent on killing them. When rising conflicts within the conference intensify, it's up to Ram and Bren to do whatever it takes to protect their budding romance and mankind's very survival.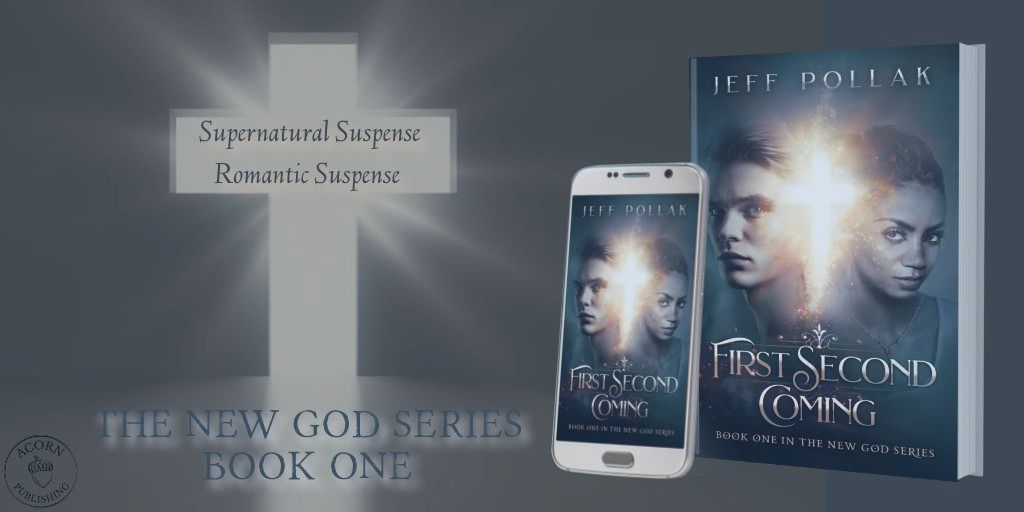 Interview
What is the hardest part of writing your books?
Because I came to writing fiction from a long career as a trial attorney, my writing style sometimes lapses into a stiff, formal style that's normal for writing such boring things as legal briefs, client reports and trial documents. When editing I stay alert to this tendency, and fix the verbiage where I find it unless the character – such as God in First Second Coming – has a formal manner of speech.
What songs are most played on your Ipod?
I don't actually own an Ipod, but some of the most played songs in my iTunes library are Copperhead Road by Steve Earle; Unintended by Muse; Come Unto Me by the Mavericks; Dreamer by the Lil' Band O' Gold; Lend a Hand by Jakob Dylan; King of El Paso by Boz Scaggs; Furr by Blitzen Trapper; Chocolate Jesus, a cover of Tom Waite's song done by Joe Bonamassa and Beth Hart; Quizas, Quizas, Quizas by Gabi Moreno and Killybegs by The Chieftains. I listen to a fairly broad range of musical genres.
Do you have critique partners or beta readers?
During the time I was writing First Second Coming, I was part of two critique groups. One was a three-person group, including me. None of us were published. The other group consisted of eight, several of whom were already published. As part of First Second Coming's pre-publication process I sent my manuscript to four beta readers and one sensitivity reader, the latter to make sure Brendali, my Latina main character, was realistic and not in any way stereotyped or inaccurate.
What book are you reading now?
I'm reading the newly released novel by David Mitchell, one of my favorite authors. It's called Utopia Avenue. I'm about 80% through it at this point and it's very enjoyable, though so far only occasionally up to his usual "relentlessly brilliant" writing style. The quoted phrase belongs to Ursula K. Le Guin, herself a brilliant writer.
How did you start your writing career?
There comes a time in life when you look ahead to mull over what you'll do in your free time during retirement. That time came for me in 2014. Because litigation is a very writing intensive profession, and I enjoyed the writing aspect of it, I concluded that doing something related to the written word would fit me well. And since I'm an avid reader, the idea of trying my hand at writing fiction made sense, too. I embarked on a self-imposed crash course to learn the craft by attending writers' conferences, scouring the internet for online websites, and becoming friendly with writers and a few instructors I met at the conferences. I also bought books such as Stephen King's On Writing and pored through them.
Tell us about your next release.
I'm working on two novels concurrently. One is the sequel to First Second Coming, which has a working title of Earth's Peril. A spin-off called The Recycling Center is the second book. Earth's Peril is probably the next release, but I'm in the early stages of both books so that could change.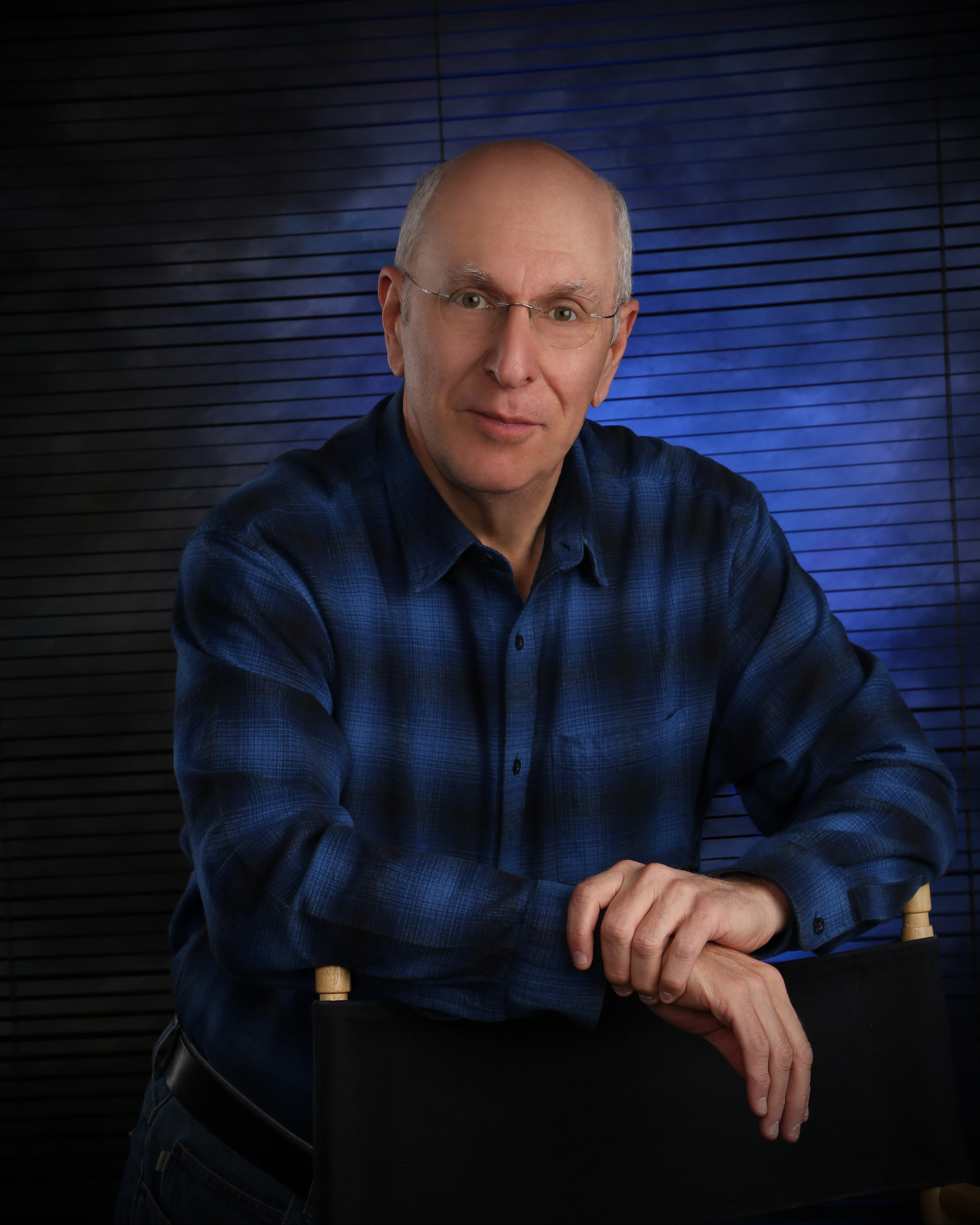 Jeff Pollak grew up in Riverdale – not the one in the Archie comics and movies, the one in the Bronx. After graduating college in Buffalo's often frozen tundra, he moved to Los Angeles to thaw out and learn to play golf without losing the ball in snow drifts. While there, a law school accepted him into their night program. Now retired from life as a civil trial litigator, Jeff lives in the Crescenta Valley where the closest Jeff comes to winter is his sporadic attendance at hockey games.
FIRST SECOND COMING, Jeff's debut novel, was inspired by 9/11. Like everyone else, Jeff was transfixed by the unfolding tragedy. Unlike everyone else, Jeff had clients in the World Trade Center, his law firm had given annual seminars at Windows of the World, at the top of the building, and he'd become familiar with some of the staff. While watching the WTC collapse, the thought "earth needs a new God who's a planetary turnaround specialist," came to mind. Over the ensuing decade, this odd idea germinated in the deeper recessions of Jeff's overactive brain until this story hatched in 2015. Jeff's been writing it ever since.