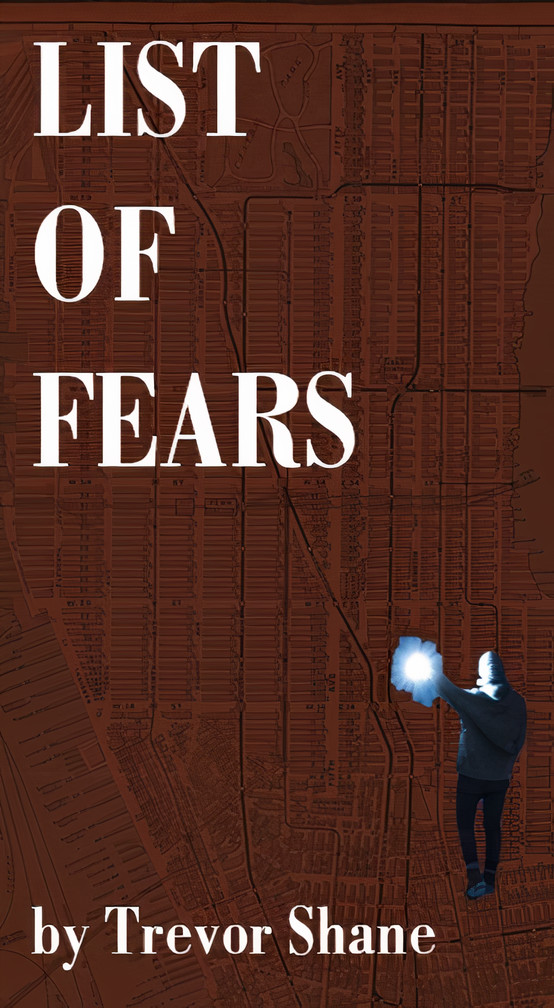 Mystery
Date Published: 2/1/2021
What would you do if God asked you to help destroy the world?
After a full-grown gorilla is kidnapped in the middle of the night from the San Diego Zoo, Jim is hired by a Hollywood movie producer to try to track down the animal. Following the death of a child and the collapse of a marriage, Jim has been surviving as a private detective in Los Angeles. Jim follows the peculiar trial of clues, including the business card of a mysterious gypsy fortune teller, deep into the dark abandoned subway tunnels beneath New York City. Meanwhile, a young boy in Brooklyn secretly keeps a list of his fears in his closet, adding fears and crossing them off as he ages. Near the top of the list is one word that has never been crossed off: "God". Their lives become mixed in this darkly relevant, heart pounding adventure that will keep you up at night, making you ask yourself questions that you may not be ready to answer.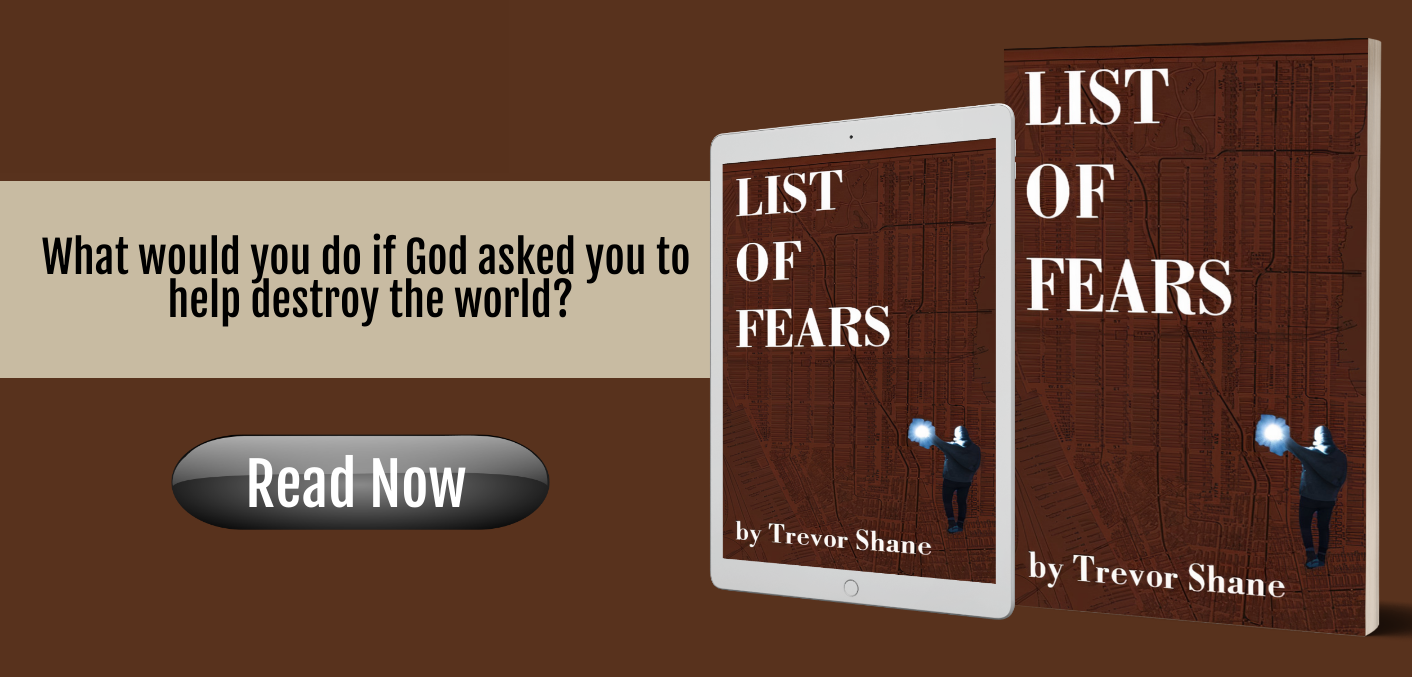 Interview
What is the hardest part of writing your books?
Trevor Shane Response:
I've now written seven novels and published six of them—five with major publishers and then List of Fears, which I chose to self-publish. Each one of them has had its own challenges. Of all of them, List of Fears was far and away the easiest for me to write. Jim and Vintner's story really seemed to flow out of me. Every chapter, every paragraph, even every sentence had a purpose in the story and in bringing the characters to life. All that being said, I believe in the phrase: writing is easy, editing is hard. The most painful part of writing is always rereading your work and trying to make it better because you have to deal with all of the nagging doubts about your own abilities.
What songs are most played on your Ipod?
Trevor Shane Response:
My family has a small party every New Year's Eve (except 2020 – F you COVID), where I only play music that was released during that year (both popular and obscure), so I spend much of each year trying to find new music that I love. It helps me to keep my own creative juices flowing to be reminded that new, beautiful things keep being created every day. So far this year, I'm really digging the releases by Josh Barry (specifically Adam in the Evening) and Allison Russell (specifically Nightflyer). But Making You Cry by The Lone Bellow is my current favorite. That song is a God damn time machine.
Do you have critique partners or beta readers?
Trevor Shane Response:
I have friends that still indulge me by reading early drafts of my work. I've never been part of a critique group with other writers. I feel like style and jealousy get in the way there. Instead, I send books to some select friends that I know love to read and try to figure out what they liked and didn't like by how quickly they respond and what words they use. If I get "This is awesome" after a couple days, I'm good. If I hear, "I liked it" after three weeks, then I have a lot of work to do. I remember when I sent out List of Fears to my friends, the responses were quick and super-positive so I knew I was on to something.
What book are you reading now?
Trevor Shane Response:
I alternate between fiction and non-fiction because they inspire me in different ways. The most recent non-fiction book that I read was A Paradise Built in Hell by Emily Beresford which is really a great read for people who need a reminder that most people are ultimately good. On the fiction side, I recently started The Midnight Library by Matt Haig which is exactly the type of earnest, deep, speculative fiction that I enjoy.
How did you start your writing career?
Trevor Shane Response:
I've published six books and List of Fears is the first one that I've ever self-published (I simply loved it too much to hand it to an editor who would want to make commercial changes). All my other books were published by Penguin Random House, and I still have a day job. What I'm saying is that I don't know if I would call my writing a career. It's more of a passion. I often think that's for the best though, because it allows me to write what I want to write and what I think my select audience wants to read, instead of trying to sell something to the masses. But to answer your question, how did I start my writing career? Simple, I had an idea (this was for Children of Paranoia which I sold well over a decade ago) I picked up a pen and piece of paper and started writing.
Tell us about your next release.
Trevor Shane Response:
Right now, I am 100% focused on trying to build an audience for List of Fears. I love this book so much and I think that it may really be able to cause people to think while still entertaining them. I finished the first daft List of Fears over twelve years ago and this story about standing up to fate just seems to be more and more relevant every year. I know that sounds strange when describing a book about a private detective that is hired to find a gorilla that is kidnapped from the San Diego Zoo but, trust me, this book will take you places you didn't expect to go.
About The Author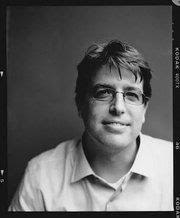 Trevor Shane's novels have been published across the globe in numerous different languages. He is the author of the Children of Paranoia series and the award-nominated Memory Detective series. He is a graduate of Columbia University and Georgetown Law Center. He currently lives in Brooklyn with his wife and two sons.
Contact Links
Twitter:@childofparanoia
Purchase Link
a Rafflecopter giveaway