Historical Fiction
Date Published: 10-06-2021
Publisher: Indies United
Escaping from her childhood, Sheela, flees her aunt's motel where she is forced to work as a cleaning maid and provide 'favors' for wealthy guests and winds up in Miami in Kit Malone's fancy brothel. Beautiful and stately, Sheela becomes a high-class prostitute, a millionaire's mistress and a Billy Rose showgirl. When she meets the love of her life in Manhattan, the charming but naïve Julius Clark, life blossoms into something both frightening and titillating. But when Sheela gives birth to her daughter, Fanny, it is this shadowy and stormy relationship that alters the course of both of their destinies and defines their future.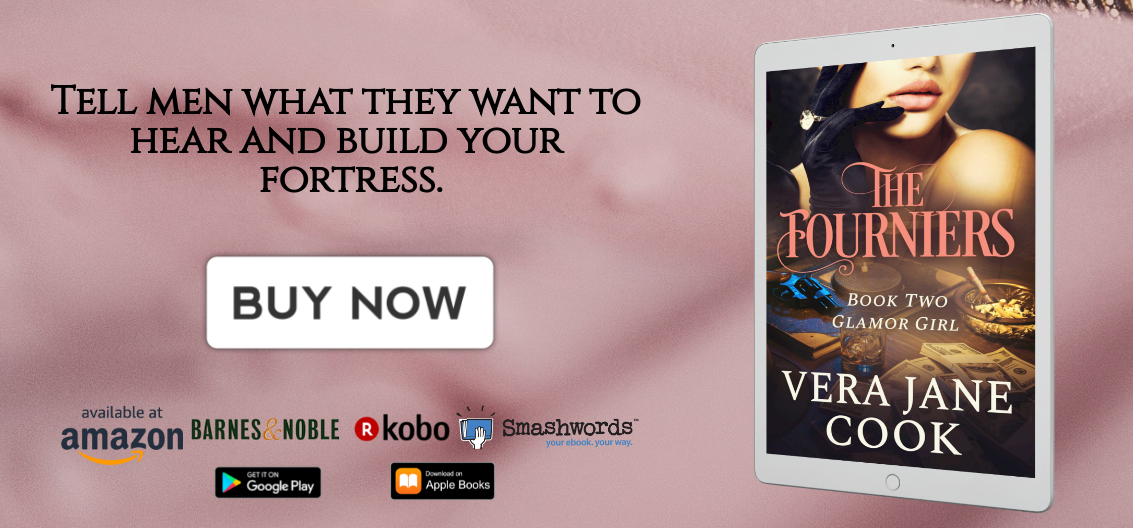 Interview
What is the hardest part of writing your books? Creating the perfect ending.


What songs are most played on your Ipod? Anything by Natalie Merchant, Lady A, Stevie Nicks, etc.
Do you have critique partners or beta readers? Yes.
What book are you reading now? I just finished the Invisible Girl by Lisa Jewel and just purchased Desire Lines by Christina Baker Kline
How did you start your writing career? Being in Corporate America forced me into it.
Tell us about your next release. A family sequel with many, many secrets, some amusing and some dark
About the Author
Vera Jane Cook was born in New York City and has been a city girl ever since. As an only child, she turned to reading novels at an early age and was deeply influenced by an eclectic group of authors. Before Jane became a writer, she worked in the professional theatre and appeared on television, in regional theatre, film and off Broadway.
At the age of fifty Jane began to write novels. Some of her titles include Dancing Backward in Paradise, winner of an Eric Hoffer Award for publishing excellence and an Indie Excellence Award for notable new fiction, 2007. The Story of Sassy Sweetwater and Dancing Backward in Paradise received 5 Star ForeWord Clarion Reviews and The Story of Sassy Sweetwater was named a finalist for the ForeWord Book of the Year Awards. She has published in ESL Magazine, Christopher Street Magazine and has written early childhood curriculum for Weekly Reader and McGraw Hill.
Jane still lives on the upper west side of Manhattan right near Riverside Park where she takes her delightful dogs for a jog, Peanut and Carly. She comes home to her spouse of thirty years and her two cats, Sassy and Sweetie Pie.
Contact Links
Purchase Links
a Rafflecopter giveaway