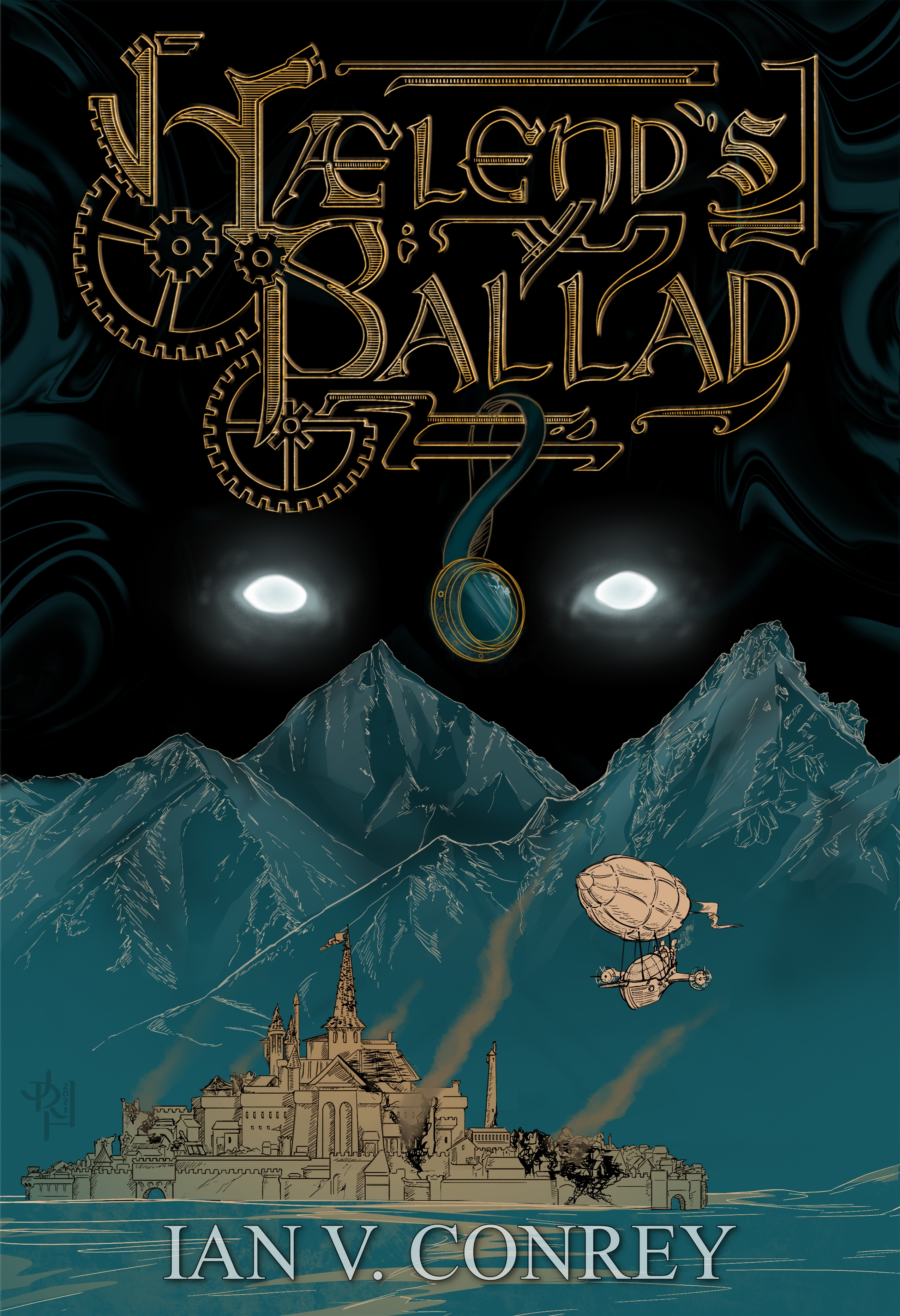 Dark Fantasy/Steampunk
Date Published: November 30, 2021
"Some call me Murderer, others call me Lord. I've been called Savior and Enslaver. But no one has ever called me Child."
A young man signs his own death warrant when he joins an already failing militia. A teenage girl is haunted by her childhood abuse and begins to crave the very things she hates. A childless mother finds herself on the run as a convicted murderer. Yet they are all unaware that their own fates are tied to a young orphan who has drowned and come back to life in a foreign land where he will be the death of everyone he meets.
Hælend's Ballad is a tale about what happens when men and women from two colliding cultures realize they may not be on the right side. Heroes are villains. The persecuted are oppressors. And when rumors begin to spread that the world is dying, the darkness of their own hearts betrays them.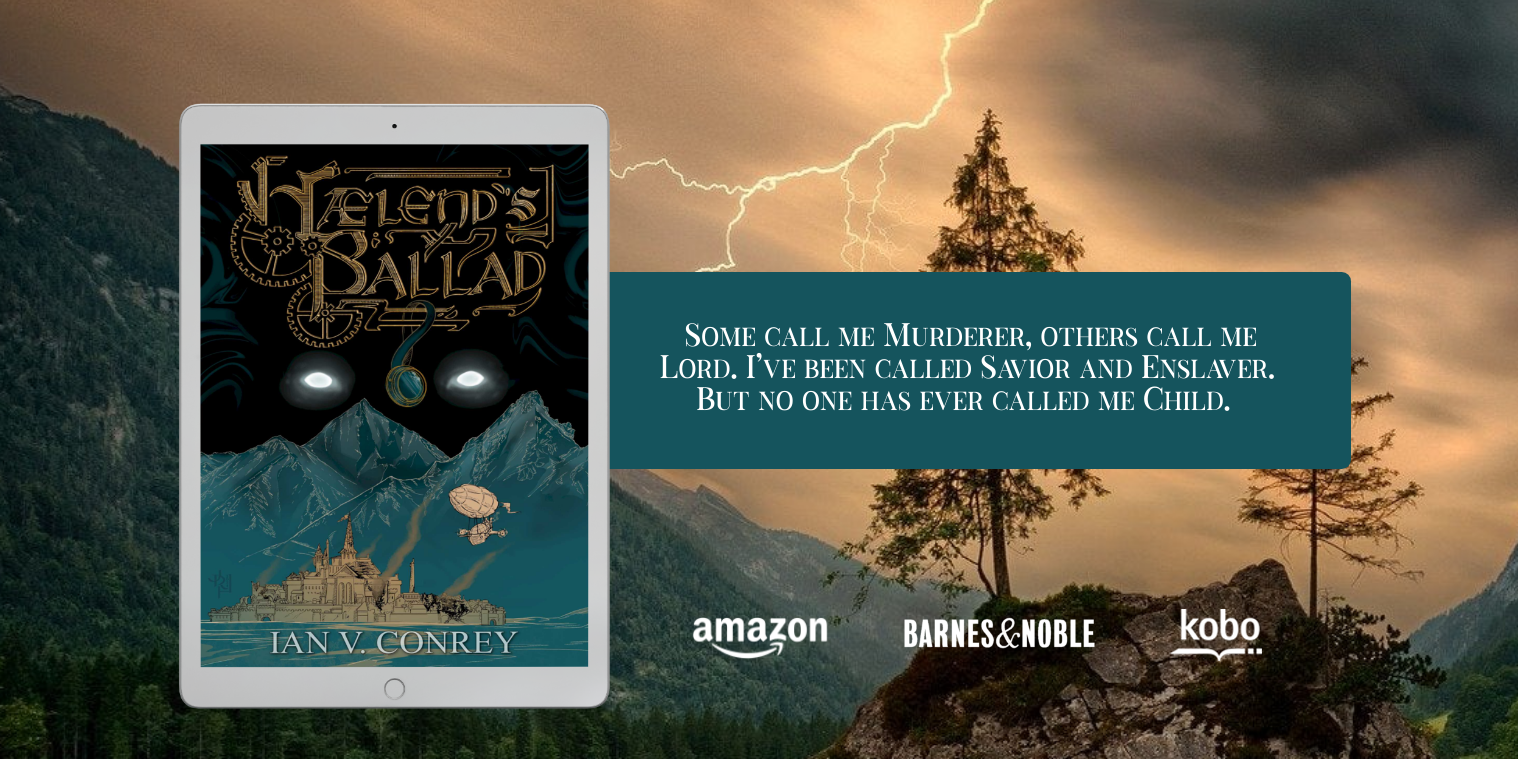 Interview
What is the hardest part of writing your books?

I think writing a 230k novel with 18 points-of-view was challenging in itself. I had to make sure each character had their own voice, background, and unique story. Likewise, ensuring all of the timing, pacing, scene transitions, and everything else made sense and lined up with one another took a lot of work and effort (not to mention ensuring that the plotlines converged at the end with no plot holes).
What songs are most played on your Ipod?
I listen to a lot of early American Folk music as well as contemporary indie. The top 5 songs on my list at the moment are:
Doc Watson's Little Omie Wise
Radiohead's Reckoner
Benjamin Tod's Long Gone
Daniel Martin Moore's It Works Itself Out
Bach's Brandenburg Concertos
Do you have critique partners or beta readers?
I was originally part of an online group of critique partners which was super helpful. Afterward I would give my manuscript to different friends (about a dozen total) who would go through the story and give me their feedback. There insights were priceless and my novel likely would have never been finished if it wasn't for them.
What book are you reading now?
At the moment I'm reading an arc copy of Kesley Josund's Pretty Deadly and I'm also re-reading The Lord of the Rings.
How did you start your writing career?
I've always wanted to write a fantasy novel since I was a young teenager. Then one evening, about 10 years ago, I was talking to a friend who had encouraged me to write one, and so we sat down, talked about ideas, and that night I wrote the first couple of pages. That's what I've been doing ever since.
Tell us about your next release.
This particular novel, which is my first, took me a decade to write. And it's a standalone. So, I've taken the past few months to step away from writing to really learn about marketing and creating an author platform. However, now that it's release is coming up, I will be focusing on writing again. I've got two works I've started on recently. One is a collection of short stories set in the same world as Haelend's Ballad, and the other is a low-fantasy/southern gothic story which is strongly influenced by Native American mythology.
About the Author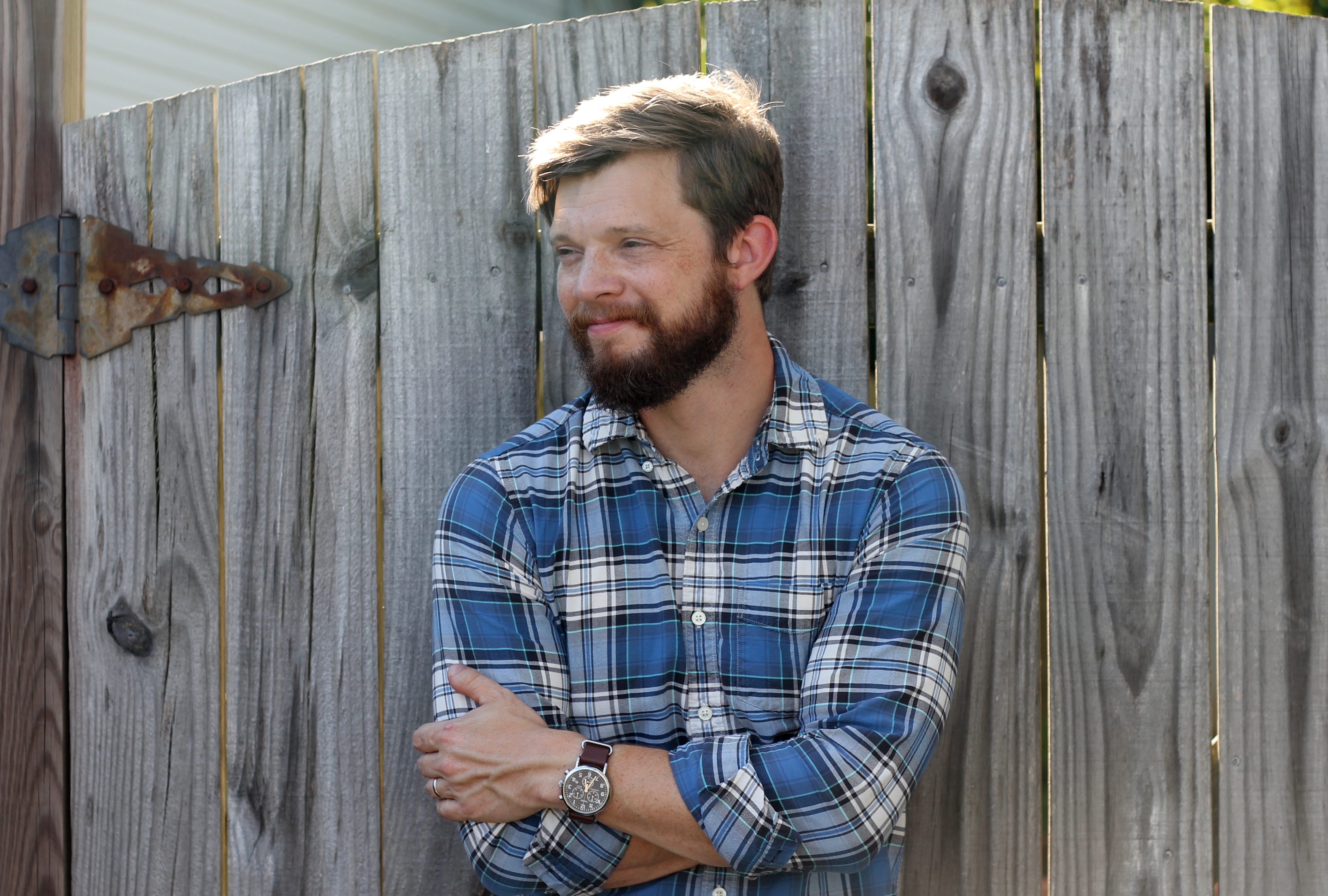 Ian Conrey is both a teacher and student of history and theology, who actively fights against human trafficking and is working toward an M.A. in Religion. In his free time, he enjoys reading biographies and ancient mythology, discovering early American folk songs, and exploring the Cohutta Wilderness. He lives with his wife and three children in the North Georgia mountains.
Contact Links
Twitter: @IanConrey
Purchase Links
a Rafflecopter giveaway