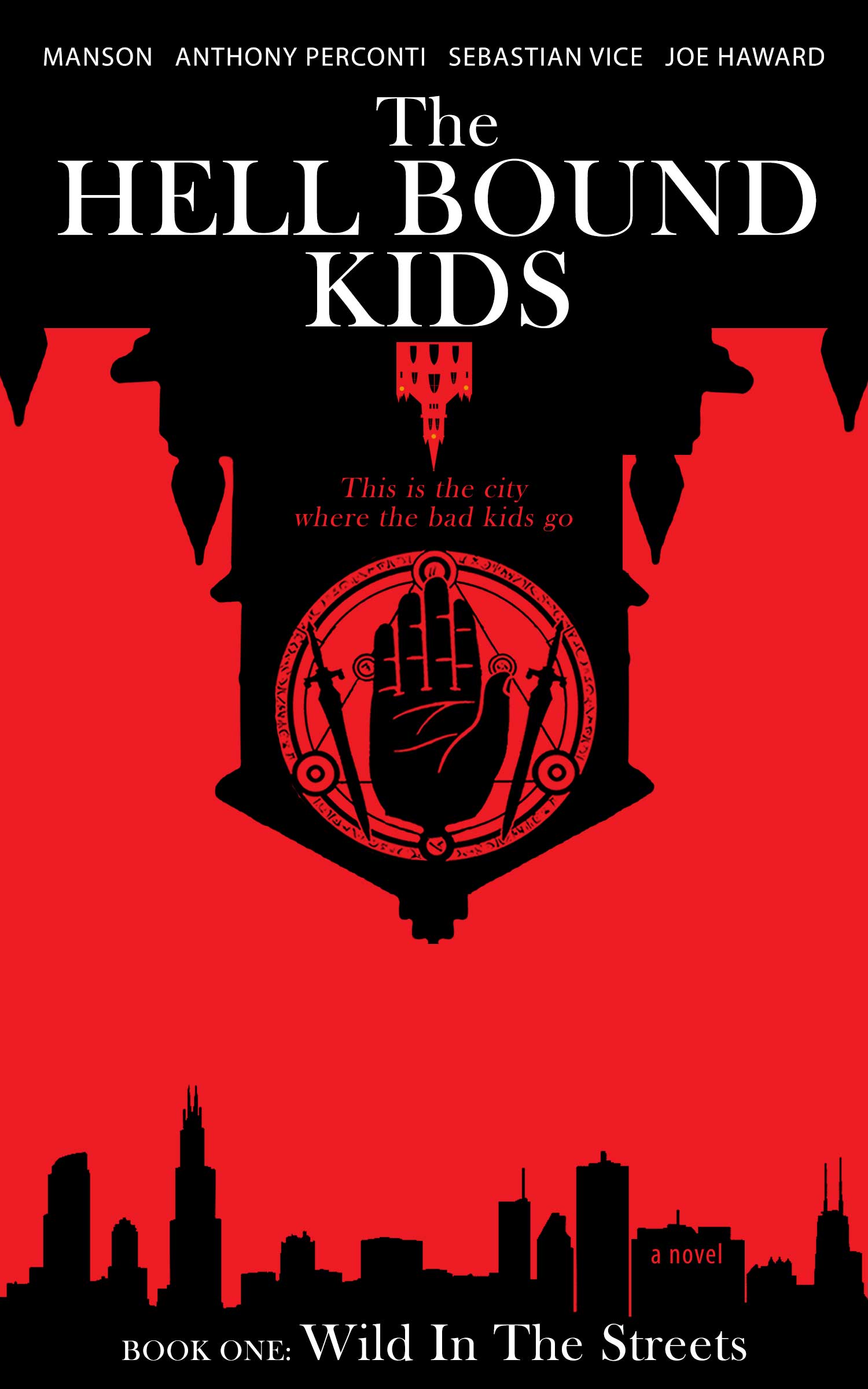 Book One: Wild In The Streets
A transgressive new book series that blurs the lines between crime, horror, dark fantasy, and suspense
Date Published: 05-01-2022
Publisher: No Sell Out Productions
Lawlessness. Rampant crime. Ruthless gangs running wild in the streets. Welcome to Punk City... city under a perpetual moonless and starless night. The city of the Hell Bound Kids: one of the many gangs warring for control of Punk City's hellish streets. A transgressive new book series that blurs the lines between crime, horror, dark fantasy, and suspense.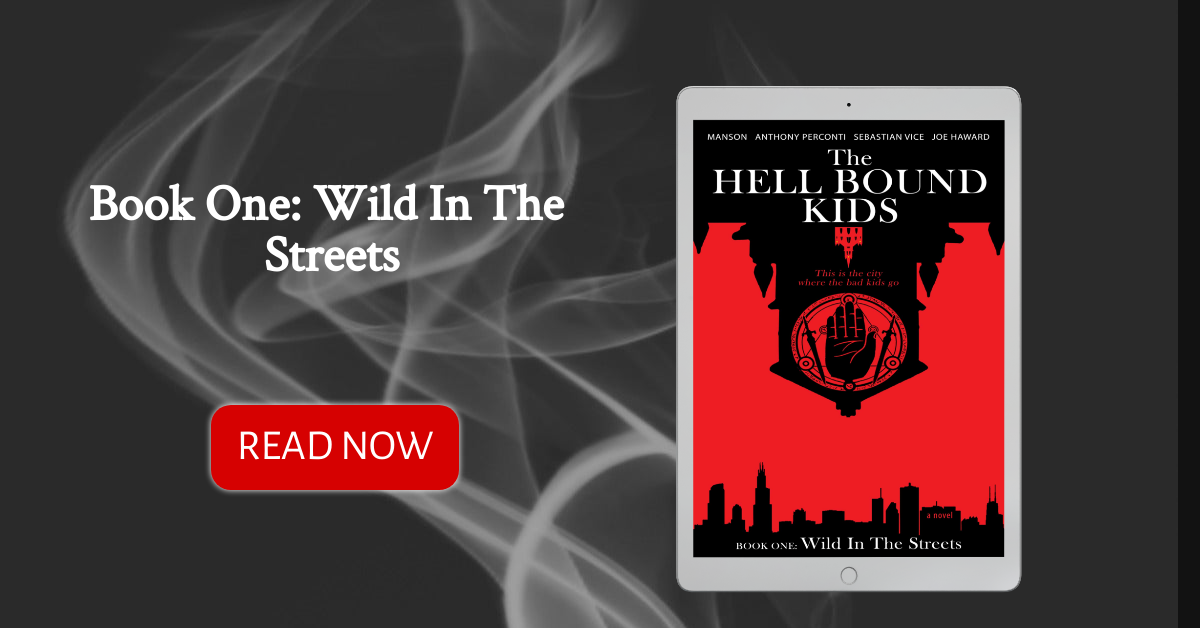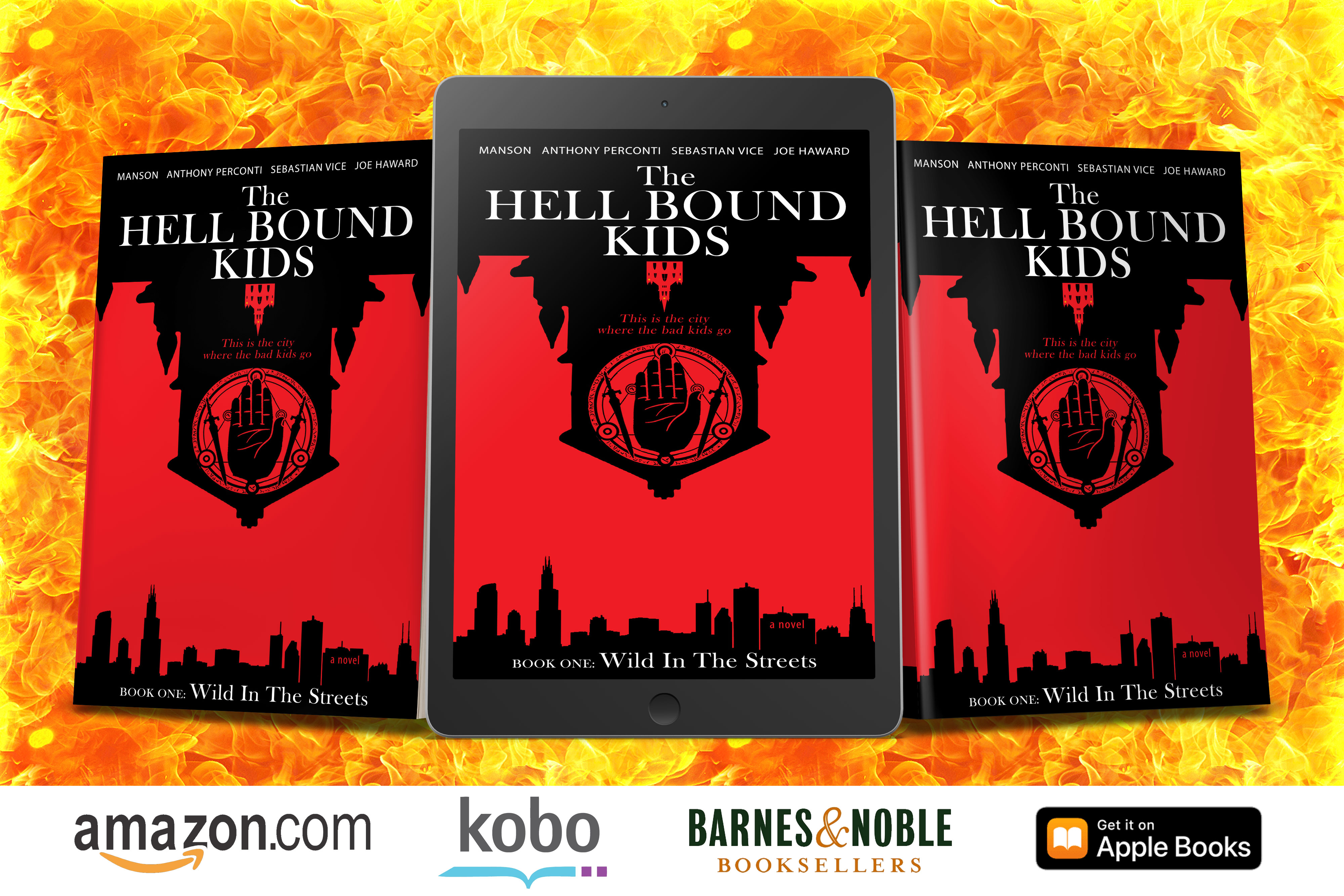 Interview
Q&A answered by MANSON
What is the hardest part of writing your books?
Self-doubt. Trying to overcome that nagging inner critic. Nothing ever seems good enough for it, and just when I think I do have something good enough to appease the little beast, it wants me to kill the darling.


What songs are most played on your Ipod?
Since I'm pretty eclectic in my taste of music I'll list bands instead of songs. I'm a country girl turned city girl. So anything country (especially Johnny Cash). But I've been a city girl for a spell, got into the 80's punk scene, so I'm also an old school, head banging, punker chick and love anything punk and heavy metal. Especially Sex Pistols, The Ramones, Siouxsie and the Banshees, The Clash, Blondie, Talking Heads, Slayer, Metallica, Slipknot. I like oldies like The Animals and Johnny Ace and Pink Floyd. Also like Hip Hop and Gangsta, like Brotha Lynch, Wu-Tang, Cypress Hill, and Eazy-E.
Do you have critique partners or beta readers?
Oh sugar I have a hard enough time fighting the little monster critic in me and trusting in myself than to put faith in beta readers. Though I suppose the fine folk at No Sell Out Productions could be considered my critique partners when I work with them on my manuscripts. Their editors have been top notch to work with.
What book are you reading now?
The Book of Job.
How did you start your writing career?
With a lot of prayer. As much as I'm filled with self-doubt, I'm also a gal of great faith and belief that helps get me through the doubt, like a doubting Thomas. But I suppose it all started as a reader. I love reading horror, crime, and dark fantasy, and researching the occult. It presented me with what I felt were really great insights, ideas, and possibilities, that I began writing down and expanding on into stories and then of course full novels.
Tell us about your next release.
My next release will be the second book in The Hell Bound Kids series, tentatively titled "Beneath The Nightmare City" which picks up immediately where the first book leaves off. And I'm currently hard at work on the third book in the series.
About the Authors
Manson

Manson loves and hates everyone equitably. Though she'll read just about anything, she enjoys weird shit like Hunter S. Thompson. She also likes crime fiction, the occult, horror, transgressive, science fiction, and dark fantasy.
Anthony Perconti

Anthony Perconti lives and works in the hinterlands of New Jersey with his wife and kids. He enjoys well-crafted and engaging stories from across a variety of genres and mediums. His articles have appeared in several online venues as well as some indie press magazines such as Three Crows Magazine, Grimdark Magazine, Dark Matter Magazine & Pulp Modern. He can be found on Twitter @AnthonyPerconti
Sebastian Vice

Sebastian Vice is the founder of Outcast Press devoted to transgressive fiction and dirty realism. He writes a regular column for A Thin Slice of Anxiety called "Notes Of A Degenerate Dreamer," and has poetry and short fiction published in Punk Noir Magazine, A Thin Slice Of Anxiety, Outcast Press, Terror House Magazine, and Bristol Noir. His flash piece "One Last Good Day" was nominated for Best Of The Net 2021.
Joe Haward

Joe Haward is an author, poet, and heretic. As a freelance journalist his work challenges religious and political corruption. Writing horror, noir, and transgressive fiction and poetry, his work can be found in various places. His debut poetry collection, Heresy (Uncle B. Publications) drops in 2022. Find him on Twitter @RevJoeHaward or at www.joehaward.co.uk.
Contact Links
Purchase Link
a Rafflecopter giveaway