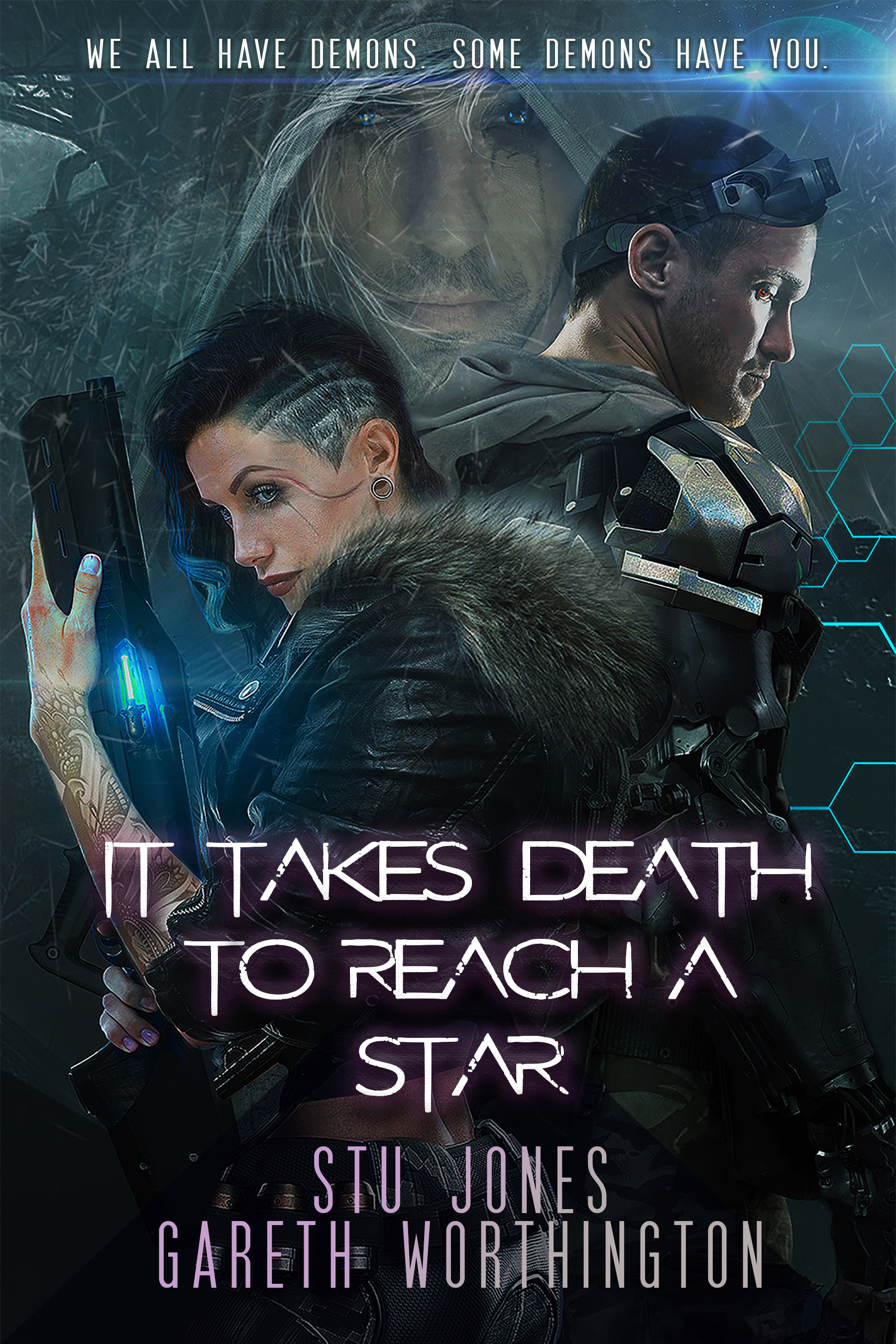 Sci fi, dystopian, apocalyptic
Date Published: May 22 2018
Publisher: Vesuvian Books
The world you know is dead. We did this to ourselves.
The epidemic struck at the end of the Third World War. Fighting over oil, power, and religion, governments ignored the rise of an antibacterial-resistant plague. In just five years, the Earth was annihilated. Only one city survived—Etyom—a frozen hellhole in northern Siberia, engulfed in endless conflict.
The year is 2251.
Two groups emerged from the ashes of the old world. Within the walled city of Lower Etyom dwell the Robusts—descendants of the poor who were immune to the New Black Death. Above them, in a metropolis of pristine platforms called lillipads, live the Graciles—the progeny of the superrich, bio-engineered to resist the plague.
Mila Solokoff is a Robust who trades information in a world where knowing too much can get you killed. Caught in a deal gone bad, she's forced to take a high-risk job for a clandestine organization hell-bent on revolution.
Demitri Stasevich is a Gracile with a dark secret—a sickness that, if discovered, will get him Ax'd. His only relief is an illegal narcotic produced by the Robusts, and his only means of obtaining it is a journey to the arctic hell far below New Etyom.
Thrust together in the midst of a sinister plot that threatens all life above and below the cloud line, Mila and Demitri must master their demons and make a choice—one that will either salvage what's left of the human race or doom it to extinction …
Bronze Medal Winner — 2019 Independent Publisher Book Awards — Science Fiction
· Gold (1st Place) Winner — 2019 Feathered Quill Book Awards — Science Fiction/Fantasy
· Finalist — 2018 Dragon Awards — Science Fiction
· Winner — 2018 New York Book Festival — Science Fiction
· First Place Ribbon — 2018 Chanticleer International Book Awards — Science Fiction
Next Book in the Series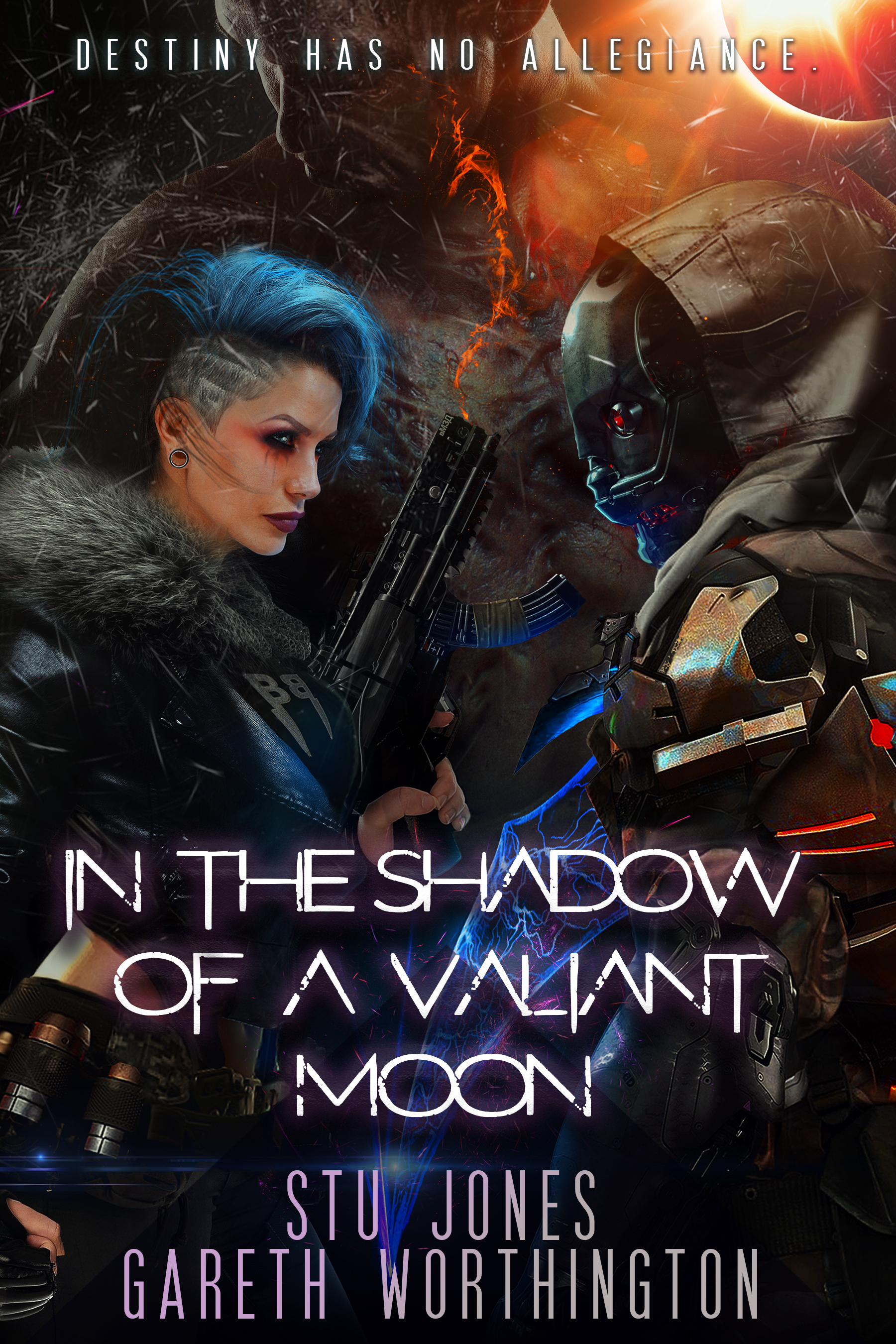 Sci fi, Dystopian, Apocalyptic
Date Published: Aug 25 2020
Publisher: Vesuvian Books
Four years have passed since the lillipads fell and Etyom slipped into darkness. The New Black Death has mutated again, spreading to near epidemic proportions. What little order existed in Earth's last city has disintegrated into chaos.
Rippers roam the Vapid, robbing and leaving their victims butchered. The Robusts have spilled out of their broken enclaves and hide in any dark corner that will conceal them. Meanwhile, the elite Graciles, fallen from their pristine towers in the sky, have all mysteriously disappeared.
Demitri is a prisoner in his own mind. His demon, Vedmak—now known as the Vardøger—is manipulating Demitri's body to execute a secret plan far more disastrous than even the Gracile Leader dared.
Mila, her status among the fractured resistance elevated to that of Paladyn—a protector of the people—leads the fight against zealots intent on destroying what little remains of Etyom. It is a responsibility she never wanted, a calling that prevents her from doing what she truly desires.
Yet, Mila should be careful of what she longs. Caught between annihilation and loyalties that refuse to die, she must reconcile a single immutable truth: following your heart comes at a price.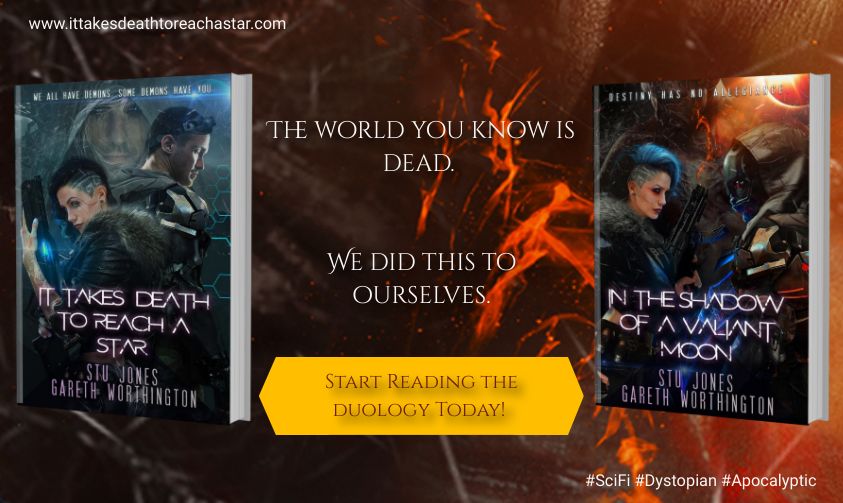 Interview
What is the hardest part of writing your books?
Gareth: For me it's finding time. I'm sure Stu will say the same. I have a full-time job in the pharmaceutical industry, where my hours can be from seven in the morning until midnight. I also have two kids who are four and five, one of whom is on the autism spectrum. Throw in other responsibilities, trying to find time to keep off the weight at forty (LOL), I really have to snatch time when I can.
Stu: Finding time, 100%. That and being patient while you're waiting for other people (co-authors, editors, publishers) to find the time. I too have a full-time job in Law Enforcement, serve as an instructor, a SWAT team leader, and the supervisor over a narcotics unit. That's on top of a wife and two kids under ten who need me at home. Good luck finding the time. For me early mornings are best, even if it's just a half hour before work.
What songs are most played on your Ipod?
Gareth: That entirely depends on what I'm writing! For It Takes Death to Reach a Star and In the Shadow of a Valiant Moon I listened to a lot of 80s inspired electro music, particularly the album Gunship by Gunship. Right now, it's a very specific set of songs from my early adulthood as I write the sequel to a thriller about a killer who can only feel emotion when listening to music. As I write this answer, Say Something by A Great Big World is playing.
Stu: Gareth is totally right, it's all about what I'm writing. Lately while working on my new Cyberpunk series, I've really gotten into neo-retro synthwave.
Do you have critique partners or beta readers?
Gareth: Absolutely! I have my go to people, who like my work but aren't afraid to kick me in the nuts if something is just a bit crap. It's an essential part of the process. Always open to more Beta readers.
Stu: Beta readers are key, but here's the thing. The whole point is lost if they just tell you your book is great. It's just not true, not in the first draft anyway. I tell my beta readers to hit me with both barrels. I'm into wrecking ball style constructive criticism. If I don't know what's broken, I can't fix it. My ego and feelings don't have a place in that process.
What book are you reading now?
Gareth: 21 Lessons for the 21st Century by Yuval Harari. I'm a non-fiction reader mostly.
Stu: Under and Alone by Billy Queen. It's the story about the under cover ATF agent that infiltrated the Mongols outlaw motorcycle gang and lived to tell the story. It's crazy.
How did you start your writing career?
Gareth: I started when I was probably thirteen, writing short stories but seriously when I was around thirty, with my first series. Dan Brown's The DaVinci Code actually inspired me because I love combining facts and conspiracy theory to produce a novel that might just be plausible.
Stu: Around 2005 just after starting my police career. I've always had a wild imagination and made short films all through high school and college. When police work made doing that difficult, I transitioned to writing. I had no idea what I was doing back then and that first novel and Through the Fury to the Dawn took me 6 years to self-publish. I never thought I'd keep doing it.
Tell us about your next release.
Gareth: So, I have a few coming. In November is a solo project, Children of the Fifth Sun: Rubicon, which is the final installment in the series. It took me more than twenty years to write overall, and the series reflects that. It's an awesome action adventure like Indiana Jones. Of course, you need to read the first two in the series to appreciate it. Then in March 2021 I have Condition Black with Stu—I'll let him talk about that—and then in May 2021 I have my first Nordic Thriller, A Time for Monsters. It's a very personal story, inspired by my turbulent childhood growing up in a bad neighborhood in the 80s.
Stu: Coming up next for me is Condition Black co-authored with Gareth. An exciting, near future medical/military thriller, it represents our third outing working together. Thanks to Gareth the science is fantastic and there's a really interesting twist! After that I've got two more solo outings in different stages of development. The first, S.H.R.E.D: Gorgon Rising, is a superhero styled action/adventure story. The second, in final stages of development, is an action-packed Cyberpunk thriller with a neo-retro 80's vibe.
About Stu Jones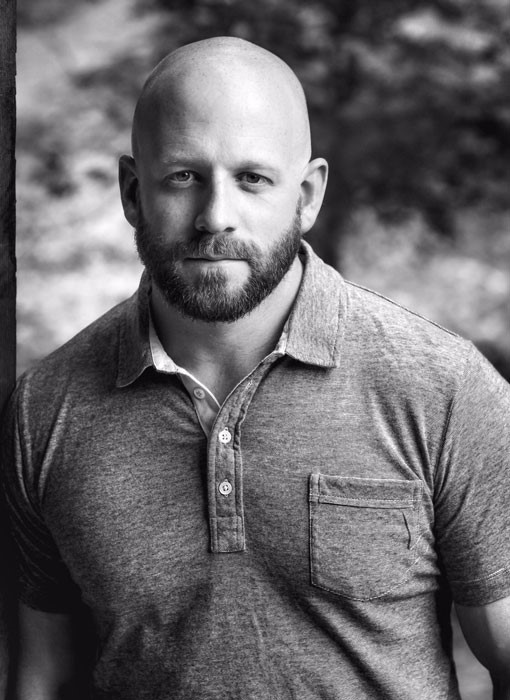 A veteran law enforcement officer, Stu Jones has worked as a beat cop, an investigator, an instructor of firearms and police defensive tactics and as a member and team leader of a multi-jurisdictional SWAT team.
About Gareth Worthington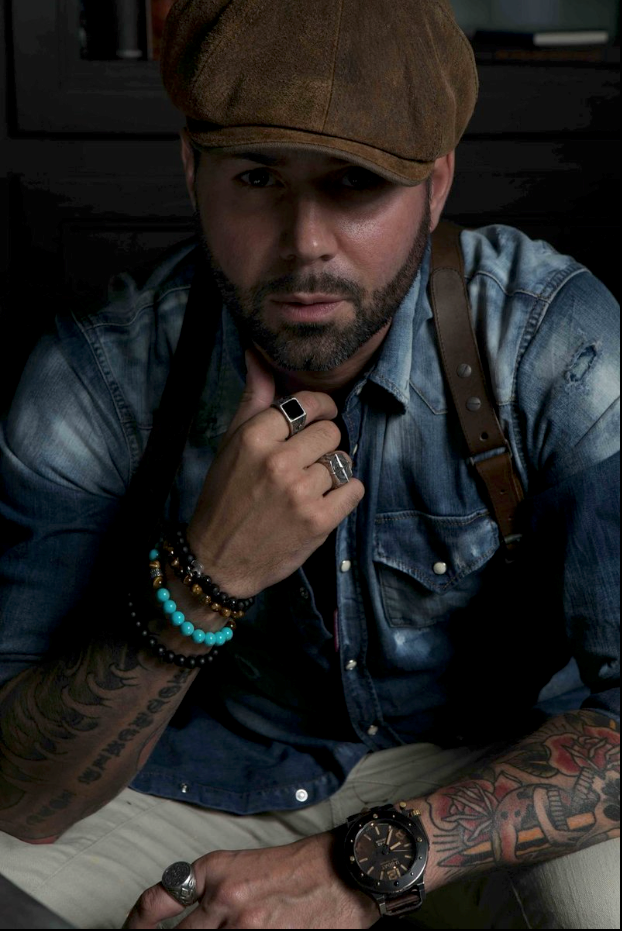 Gareth Worthington BSc PhD EMBA is a trained marine biologist and holds a doctorate in comparative endocrinology. Gareth works in the pharmaceutical industry helping to educate the world's doctors on new cancer therapies.
IT TAKES DEATH TO REACH A STAR: TRAILER #1
IT TAKES DEATH TO REACH A STAR: TRAILER #2
IN THE SHADOW OF A VALIANT MOON: TRAILER #1
IN THE SHADOW OF A VALIANT MOON: TRAILER #2
Contact Links
Instagram: @garethworthington @stujonesfiction
a Rafflecopter giveaway