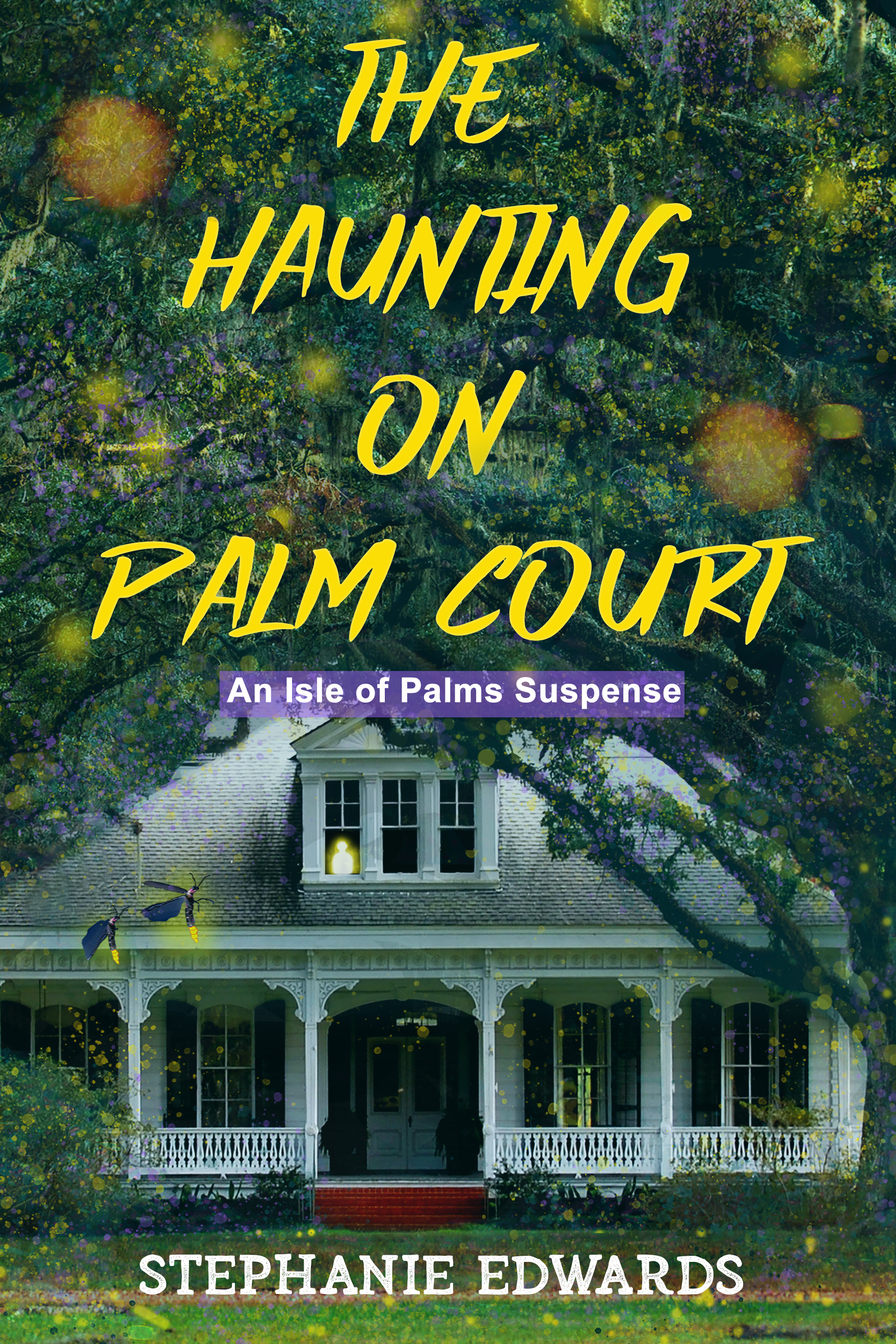 Book #1 in the Isle of Palms Suspense series
Romantic Suspense
Date Published: Sept. 1, 2020
After Blake Nelson catches her abusive fiancé, Parker, with another woman, she seeks serenity at her late grandmother's beach cottage. He follows Blake to the island and attempts to kill her, but instead, he dies in an accident while fleeing the police. His malevolent spirit returns to the cottage to finish what he started. The haunting intensifies when Blake reconnects with her first love, Clint. Will Blake discover how to banish Parker before it's too late?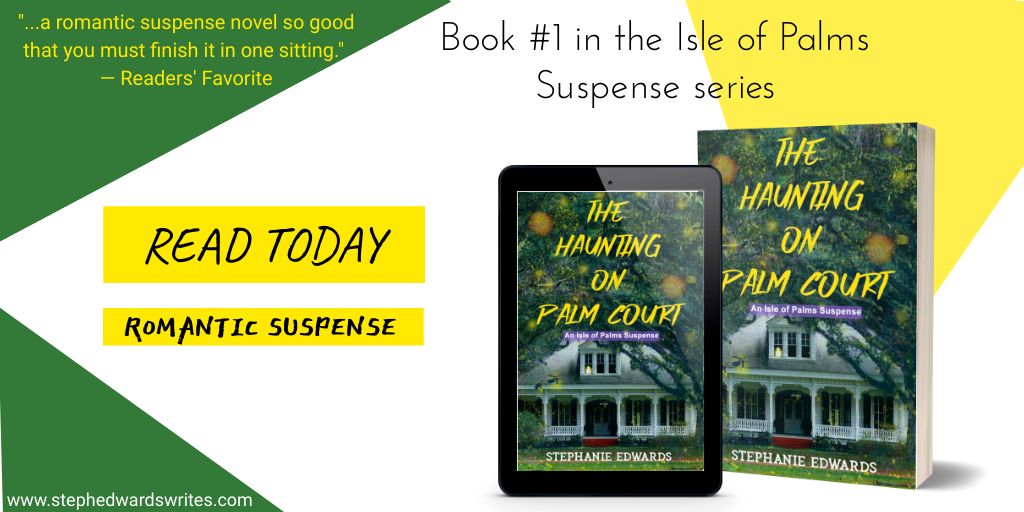 Interview
What is the hardest part of writing your books?
Writing the middle is always the most difficult because you want the timing to be just right.


What songs are most played on your Ipod?
Murky Moon Sky by Burn the Treaty, a Nashville-based duo—I used this song for my book trailer, so I listen to it anytime I need help finding inspiration.
Do you have critique partners or beta readers?
Yes. I'm fortunate to have worked in journalism and public relations for years, and I have some great friends who will give me the absolute truth about what works or doesn't. I've also made some new friends who are authors and have been willing to give feedback.
What book are you reading now?
Dreams of Falling by Karen White
How did you start your writing career?
When I was 13, I started writing a column for my hometown newspaper. I fell in love with writing, and since then, I've worked as a writer in some capacity. The Haunting on Palm Court is my first novel. I'd always wanted to write a book, but I didn't find the inspiration I needed until my husband and I traveled to Isle of Palms, South Carolina. Our vacation rental had the creepiest backyard, filled with Spanish moss-covered oaks. It was breathtaking and spooky. I knew I'd finally found the inspiration for my story.
Tell us about your next release.
I'm working on the second book in the Isle of Palms Suspense series, Return to Palm Court. It's from the point of view of Brittany, Blake's sister. She goes to help Blake with the family bed and breakfast and her troubled niece. As more frightening events begin taking place, Brittany realizes the ghosts of their past may not have been laid to rest after all.
About the Author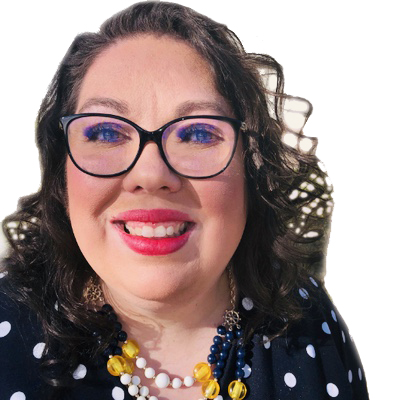 Stephanie Edwards has been writing professionally since she landed her first newspaper column at the age of 13. Her love for the Lowcountry, the Atlantic Ocean and a good ghost story inspired her to write her first book. She lives in Tennessee with her husband, Ron, and their adorable dog, Shadow.
Contact Links
Twitter: @steph_a_edwards
Purchase Links
Ebook
Paperback
(Companion Coloring Book, sold separately) Pearls of Wisdom: An Adult Coloring Book
a Rafflecopter giveaway