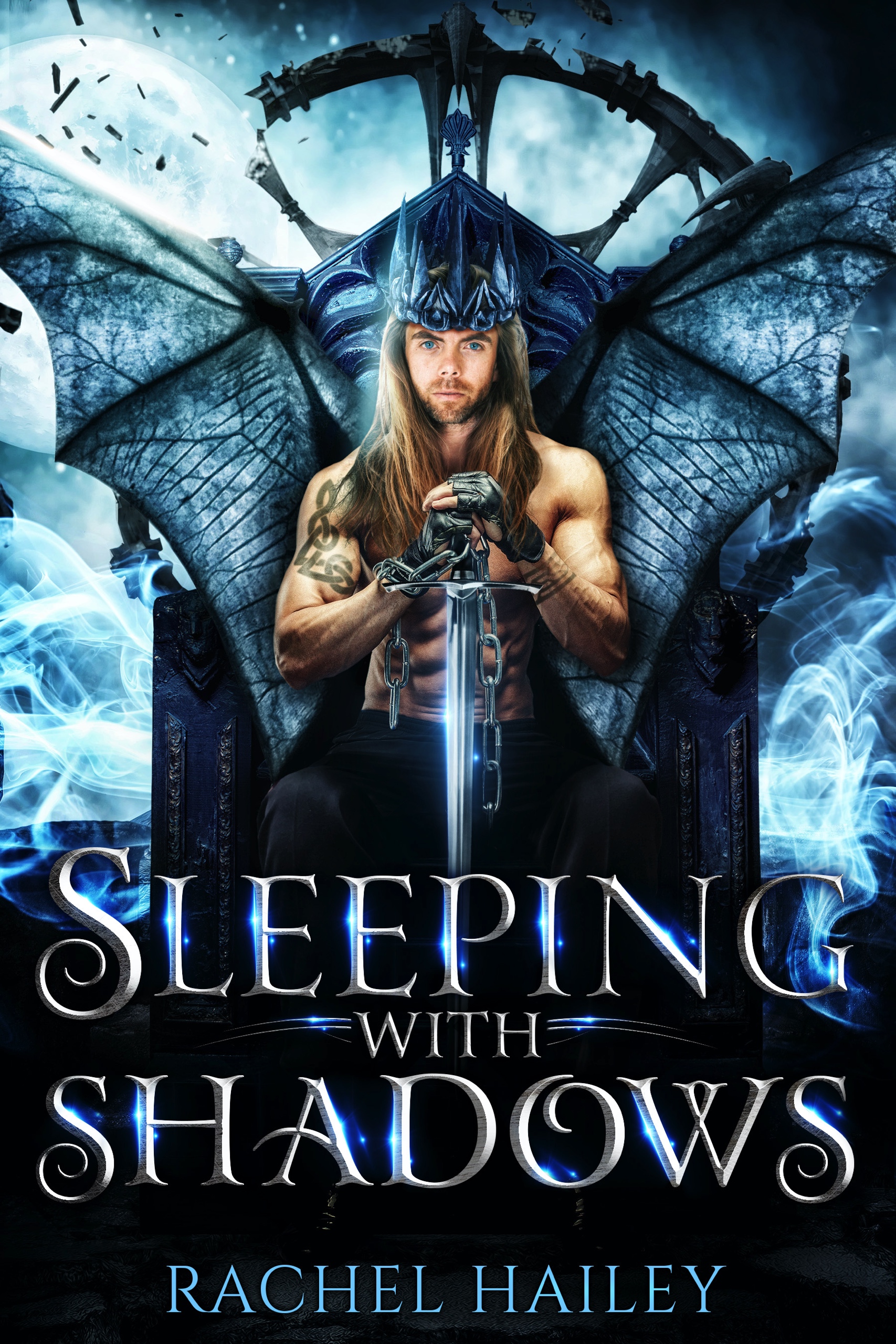 Dark Paranormal Romance
Date Published: 9/22/20
Publisher: FyreSyde Publishing
Once The King of Nightmares, Ashe lost everything when he was betrayed. Released from prison, he's got one goal: Stay Free. To make that happen he'll have to rescue the girl who stole his crown while saving the court he'd rather see burn. But he can't do it alone. He needs Callie.
Abused, neglected, and finally shunned by The Court of Light, Callie is done with court politics. It's just too damned bad Ashe doesn't care. He's arrogant, manipulative, and dangerous. Everything she's been taught to fear. It would be so easy to hate him, but the sadness in his gaze calls to her heart, and his touch awakens her own darkness. She has never wanted anyone more.
Callie is Ashe's darkest desire, but to earn his freedom and prevent the destruction of humanity, she must embrace the destiny that will keep them apart. But is the safety of the world worth losing the kind of love he's only dreamed of?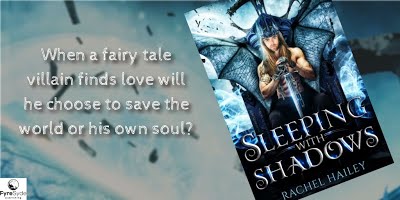 What is the hardest part of writing your books?
Finding balance. I tend to get too involved and swept away, and it's really hard to hop back and forth from my imaginary world to reality.
What songs are most played on your Ipod?
I'm not a fan of apple, but I give Spotify a work-out. My taste in music is pretty eclectic but I tend to gravitate toward the loud or fast. Right now, Falling In Reverse: Popular Monster, Icon For Hire: Hollow, Hollywood Undead: Black Cadillac, MGK: Bloody Valentine
Do you have critique partners or beta readers?
Oh yes, I think after a certain point it becomes necessary to have someone to cry and moan to if nothing else. I have two beta readers in particular who help me herd my characters through from beginning to end and they get mad props, often reading multiple drafts and having the onerous task of telling me when things aren't working so well.
What book are you reading now?
I've been reading Gena Showalter's Lords of the Underworld. Before that I read Seanan McGuire's A Killing Frost and JR Ward's The Jackal.
How did you start your writing career?
I don't know if there was a time I didn't write, but being a Drama Club nerd kind of pushed me further along the path. I started to put more work into it during high school when I wrote monologues and plays, and then after I became a mom, it wasn't really possible to spend fifty hours a week on plays. Writing gave me the outlet I needed. I put myself into my character's shoes, and it's a way to perform that I've come to depend on.
Tell us about your next release.
SLEEPING WITH SHADOWS is set in alternative future time line in Savannah, Georgia. All the creatures of myth and legend are real, and now they're running the world- humanity came too close to WWIII, and the kyn couldn't allow that to happen.
The story focuses on Ashe, loosely inspired by Celtic stories of The Wild Hunt and the fairy tale Sleeping Beauty. An antihero, he's trying to figure out the world after an extended prison sentence. The King makes a deal with him to save a kidnapped girl from a rival court of fae. If he can rescue her, the King promises him his freedom. But Ashe has been locked up for almost a hundred years, he needs help navigating this world and finding a way into The Court of Light. Which leads him to Callie. She's an outcast of The Court of light and has her own dark past. Her blend of wicked sensuality and gentle disposition might be exactly what Ashe has always needed.
Next up will be SINS IN SUNLIGHT, and it picks up where SLEEPING WITH SHADOWS ends, only this time you get to know Mikhail and Sierra and two of the other courts.
About the Author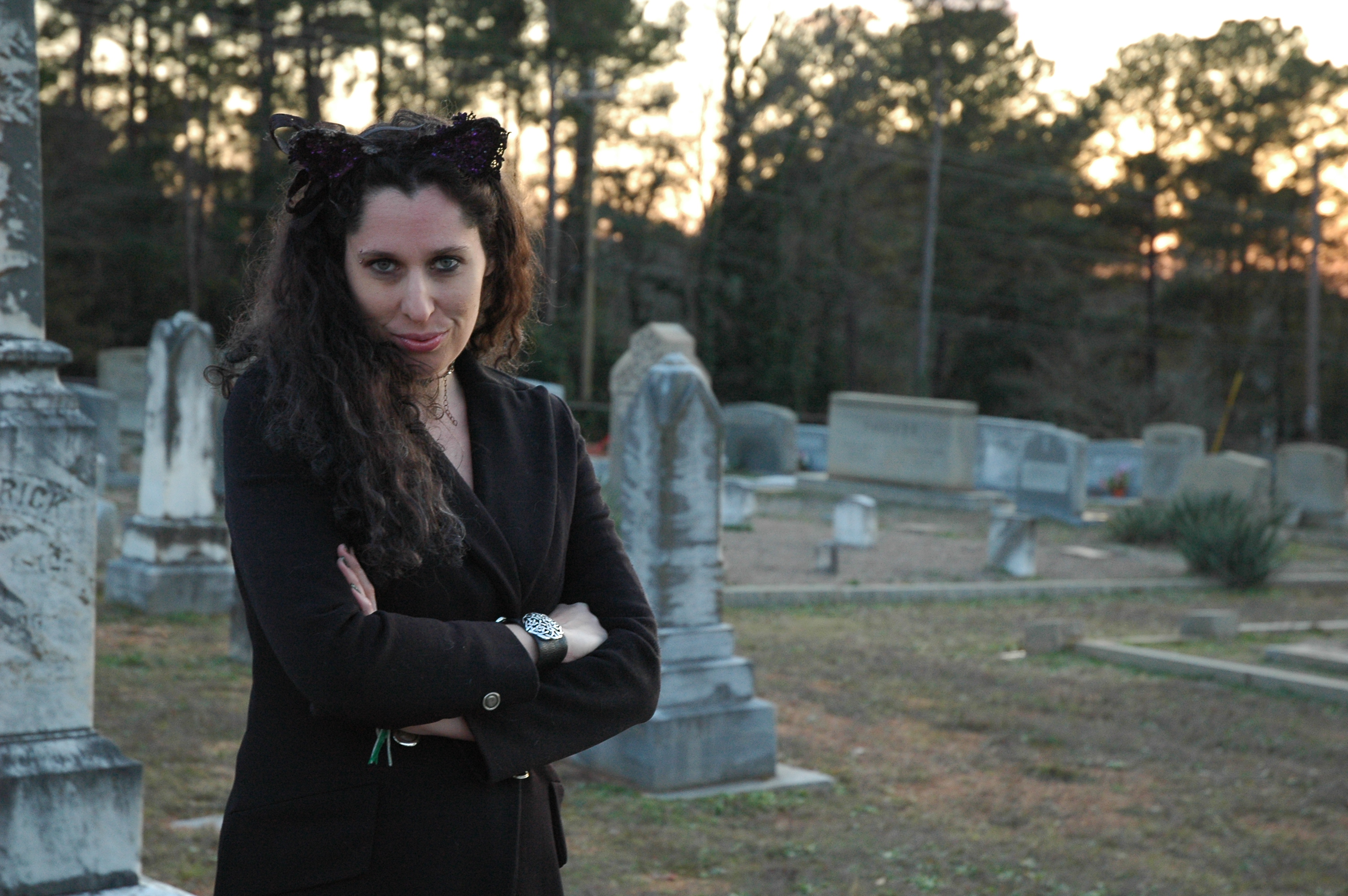 Rachel Hailey was born and raised in the South. She's all about that nerd life and in between writing she's dedicated herself to raising the next generation of nerds.If she's not online or staring at a book she can usually be found at the local game store rolling dice, shuffling cards, or planning her next cosplay.
Her childhood was most prominently shaped by the works of R.L. Stine, Stephen King, Anne Rice and the Brothers Grimm.
Contact Links
Publisher's Links
Purchase Links