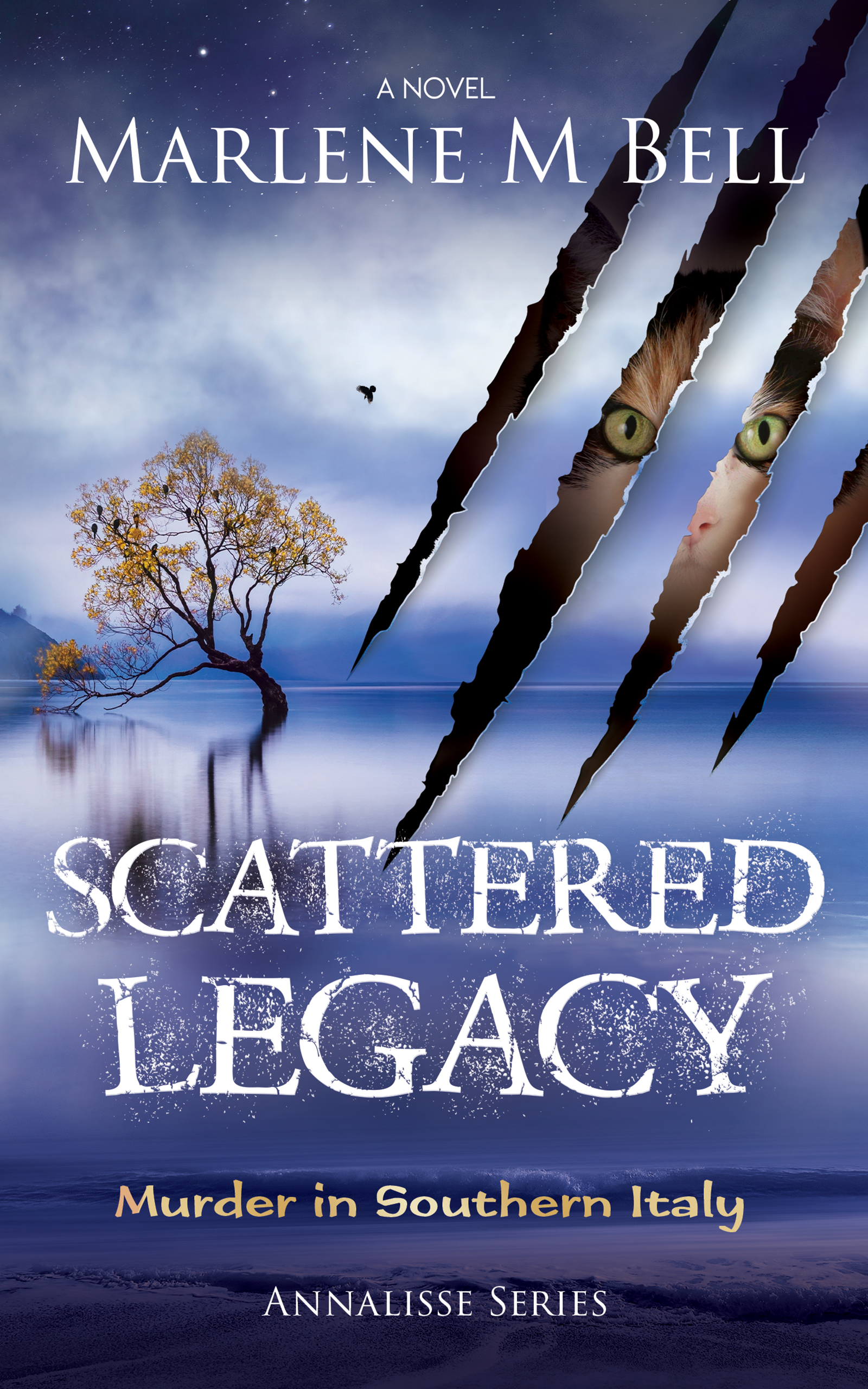 Murder in Southern Italy, Book 3
Mystery/Suspense
Date Published: Nov 4, 2021
Publisher: Ewephoric Publishing
Antiquities expert Annalisse Drury and tycoon Alec Zavos revel in a love affair peppered with treasure hunting, grand adventure, and the occasional dead body.
It's autumn when Alec arranges a getaway from them to visit is mother's birthplace in Bari, Italy—a no-drama vacation to transfer his car company to a rival. But before they can depart New York, murder makes its familiar reappearance.
Accompanied by detective friend Bill Drake, Annalisse and Alec find themselves embroiled in a behind-closed-doors conspiracy that threatens the reputation and legacy of Alec's late father—linking him to the Mafia. An ancient rosary propels Annalisse down crooked paths to expose the truth as they uncover answers none of them are prepared for.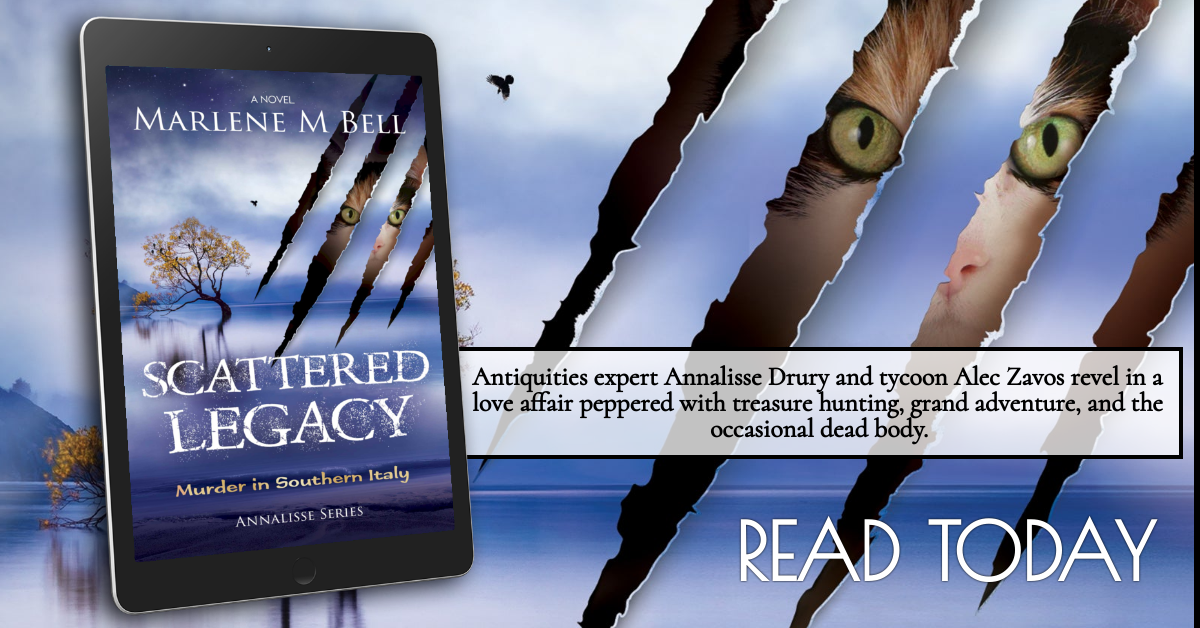 Interview
What is the hardest part of writing your books?
The most difficult part of laying out my mysteries is layering the Red Herrings so that the reader is kept guessing who the villain truly is throughout the story. Great care is taken to set out mind traps not only for the book in hand, but for future books. Not every element is wrapped up by the book's ending. It's fun to keep some of the smaller questions open to answer later in a future book!
What songs are most played on your Ipod?
Since I write in complete silence, playing music doesn't enter into my daily writing routine. The exception would be if I'm trying to get into a scene and music of that country would help the words to flow. When writing about Italy, for example, I have listened to Italian café music or singers from the 60s era who were Italian, like Dean Martin or Frank Sinatra. Both entertainer's music played throughout our home, while growing up. I don't own an I-Pod, but instead listen to satellite radio, Spotify, music stations from Direct TV or Bose CDs.
Do you have critique partners or beta readers?
Yes, and yes. I have used both, but learned to limit the number of readers for my manuscripts. Too many readers can make you crazy! Writing is subjective, as is editing. Every reader likes what they like and will gladly give their opinions. It's best to find critique partners who have a similar mind to your own. This weeding out can take time, but you will be happy that you are careful about your manuscript readers or early book ARC Team. My latest book release skipped the critique phase with beta readers and instead, I went with what my developmental editor had to say about the first draft of Scattered Legacy. The book made it to press faster this way.
What book are you reading now?
At any one time I typically have more than one book started because my research points me in that direction. I read fiction for pleasure and non-fiction for research since my books generally have some realistic history in each installment. The hardbound book on the coffee table currently is, The Last Thing He Told Me by Laura Dave. I'm about to begin another paperback from a local writer I truly enjoy, called, The Detail by Dana Wayne. Whenever I can promote local Texas writers, I'm there!
How did you start your writing career?
Purely by accident. My husband and I raise sheep and have helped families with their 4H projects while we were community leaders for a club in Bakersfield, CA. One of the parents suggested that I write a book on raising sheep since there was little available on the subject. I took the dare, wrote and published a silly memoir/raising sheep book, (no longer in print) and got the bug to write fiction. Heaven help me. I had no idea what I had jumped headlong into… and 8 years later, my first work of fiction Stolen Obsession made it into print. Thankfully, I'm getting my series books out faster these days with about one or two a year, if I publish a children's book in the mix. I enjoy writing children's books as well. Mia and Nattie: One Great Team is about the true story of our bottle lamb we raised in the laundry room.
Tell us about your next release.
Book Four in the Annalisse Series will take a jog to another continent. Annalisse will head to the island nation of New Zealand. Specifically, a sheep station located on the South Island. There, she will meet up with a character from a previous book and get pulled into yet another murder mystery. The book is currently in the outline stages, and if all goes well, I'll be writing that book beginning January, 2022.
About the Author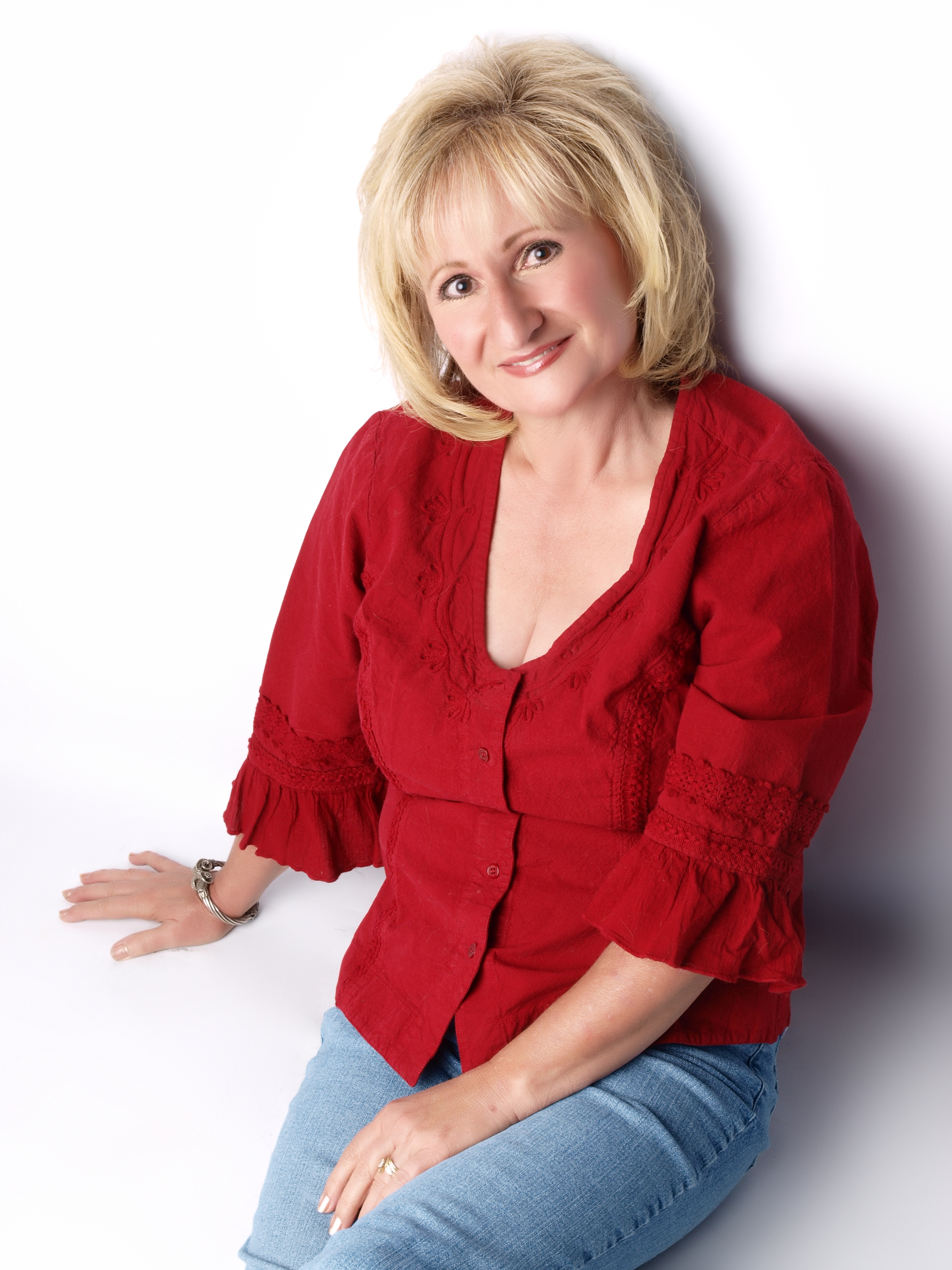 Marlene M. Bell is an award-winning writer and acclaimed artist as well as a photographer. Her sheep landscapes grace the covers of Sheep!, The Shepherd, Ranch & Rural Living, and Sheep Industry News, to name a few.
Marlene and her husband, Gregg, reside in beautiful East Texas on a wooded ranch with their dreadfully spoiled horned Dorset sheep, a large Maremma guard dog named Tia, along with Hollywood, Leo, and Squeaks, the cats that believe they rule the household—and do.
Contact Links
Twitter: @ewephoric
Purchase Link
a Rafflecopter giveaway